Neil Nayyar And The Tale Of His 107 Instruments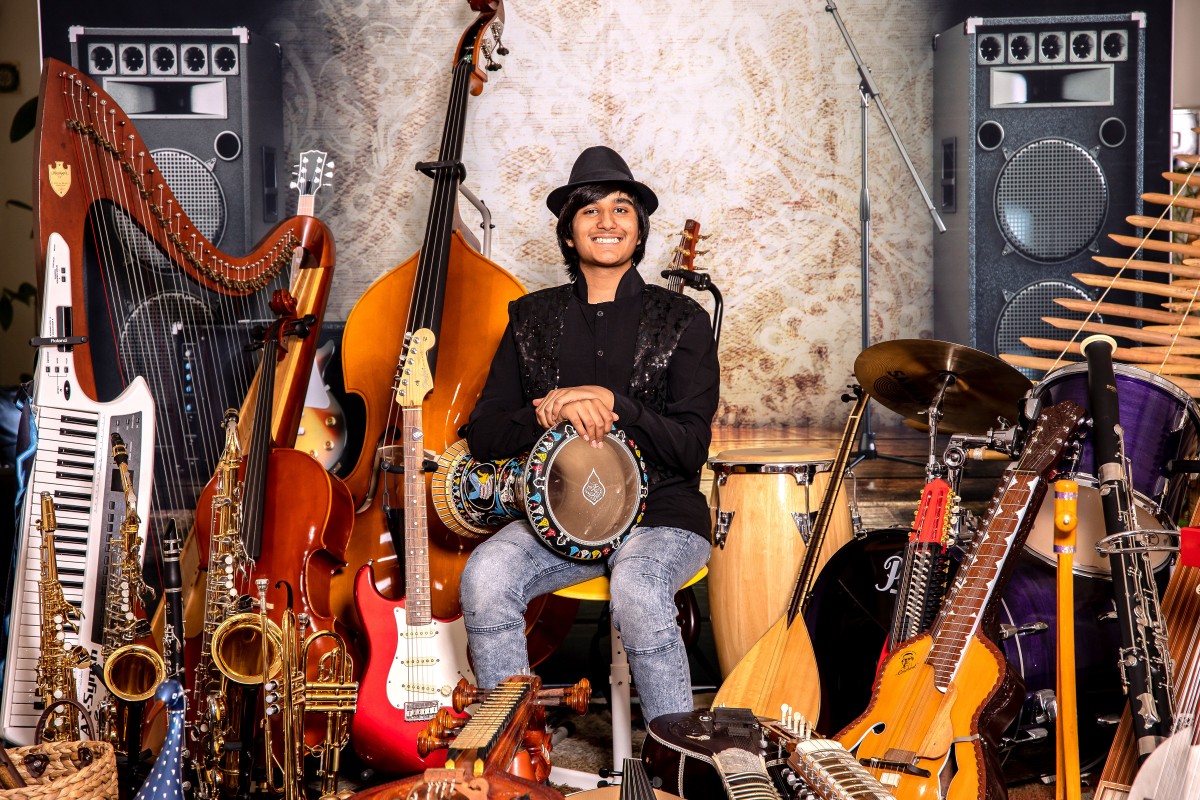 Elk Grove, California, 23 August 2019 ( PR Submission Site ) – Thirteen-year old Neil Nayyar has successfully become adept at playing 107 musical instruments on his own- a once-in-a-lifetime talent who is cultivating and gearing up for all the possibilities his wonderful life forward will bring him to explore in the vast world of music.
The recent updates about Nayyar relates to his contractual partnership with a Los Angeles Acting Agency, and a number of documents/monologue are being considered for his special training and intimation about the entire entertainment industry. The teenager will send out requests for auditioning across a variety of media, including TV, movies and commercials. However, it's not like he hasn't had a little bit of exposure given that he has already auditioned for such high profile shows as America's Got Talent and Steve Harvey Show. He himself has stated that he continues trying at improving at his area of expertise quite exceptionally with eight hours of practice daily. Passion is certainly the case, and it's most definitely not one of the things in which you see parents forcing their children to take upon so great a responsibility at such a young age.
Neil is also receiving expert instructional and training classes from 25 of the most sought-after teachers across a cavalcade of different instruments and genres respectively. The level of attention he's currently receiving is exceptional too, as evident from his upcoming feature of SACTOWN Magazine edition of August. It will feature his truly exceptional story, his passion and his favorite areas or subjects of interest. Regarding his almost record breaking mastery of instruments, major news outlets like FOX40, ABC10, Good News Network etc. all have shined a light on his talents already. It's both a challenge and fascination for Neil to come across new musical instruments, trying to master them as a way to increasing and diversifying his musical palette unlike anyone else. According to Indian-origin ASSIST World Records, Neil had mastered a total 44 instruments by the time he had been twelve, and within the following 20 months or so, his expertise has reached 107! The feat is something that is even catching the eye of the highly selective and strict Guinness Book of World Records.
It's a wonderful world, said the late, great Louis Armstrong, and for Neil, the possibilities of what the future holds for him seems to be marked with historic and consequential achievements. This is just the beginning, and you'll surely be hearing a wealth of things about Neil Nayyar in the future if you just take a look at his website at http://neilnayyar.com/. You can even follow him on Facebook through the following link: https://www.facebook.com/profile.php?id=100001432454133.     
About
The odyssey of Neil Nayyar's musical journey begun at the age of five, when his first drumming class ended with every other present applauding his quick and unimaginable talents on the sticks on the very first day. His parents claim that playing Mozart when he was in the womb might've played a great role to this outcome, and they truly consider themselves fortuitous in doing so. When he was 12, Nayyar could play 44 different instruments, and he was recognized as the youngest person of the age group to do so. Certainly, he has now broken his own set record by a very large margin. All of this has contributed to his profile rise over the years, in the face of which the teenager seems to be nothing but excited and thankful. He also has own interests, specifically in jazz, hip hop, Bollywood music and movies, especially those which feature his favorite actor, Salman Khan.
---
Summary
"Neil Nayyar is certainly the first, among all things, at being a young 13 years of age, and already knowing how to play music with 107 different instruments, and his profile is seemingly continuing on its apotheosis."
---