National Smart Home Day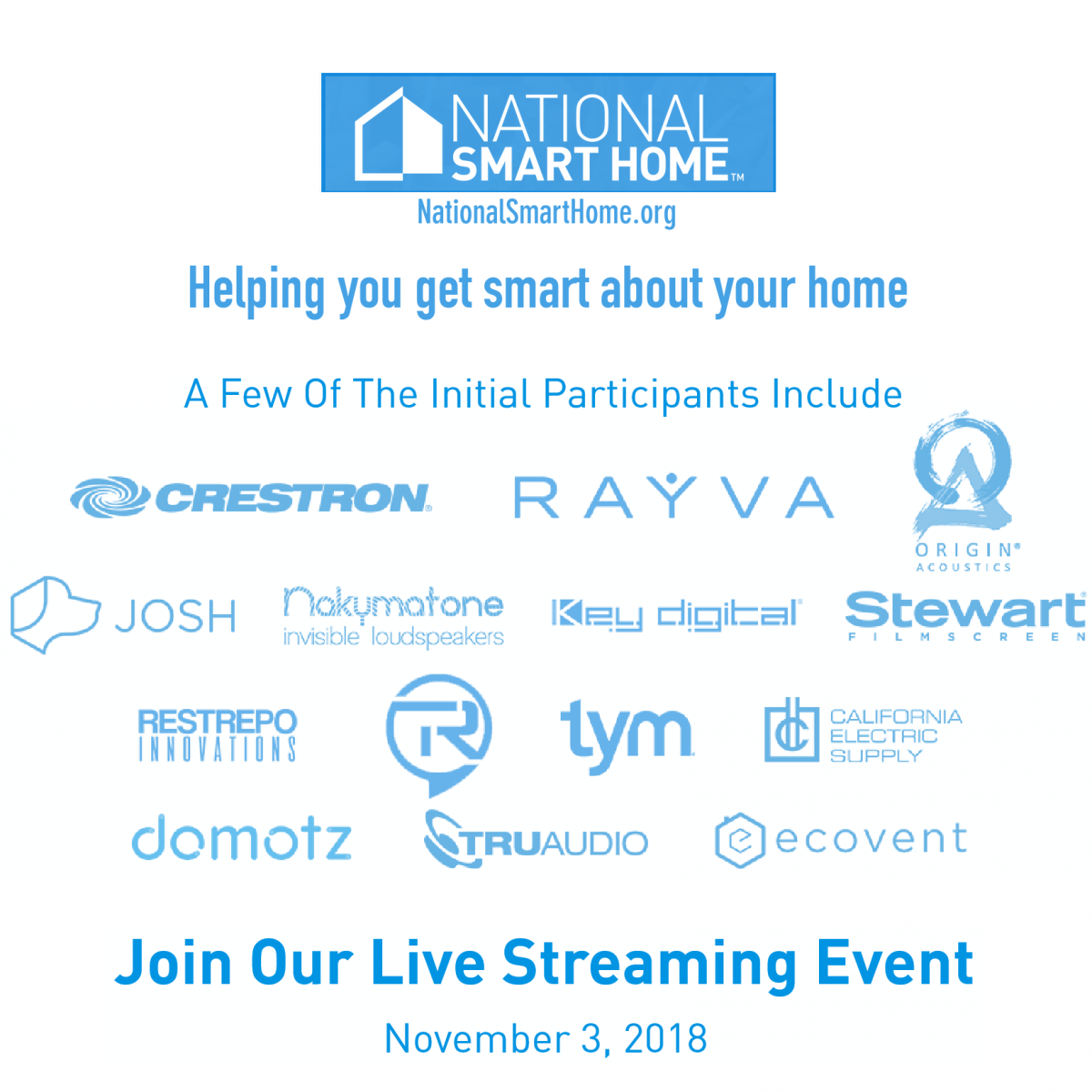 October 29, 2018 ( PR Submission Site ) National Smart Home Plans National Smart Home Day to help educate and bring awareness to homeowners for a smart home living.
National Smart Home will hold National Smart Home Day on Saturday, November 3rd  for manufacturers suppliers, dealers, and homeowners. The event, which will be held at Rayva Home theaters showroom in Valhalla NY and streamed live across the organization's social media platforms, will help anyone interested in learning about smart home living.
During the event, the largest brands in the industry including Audio Control, Barco, Control4, Crestron, Domotz, Ecovent, Josh.ai, Key Digital, Nakymatone, Origin Acoustics, Rayva Home Theaters, Tru Audio, and Vitrea will be live streaming in from their experience center to educate homeowners on their products and services.
"Place Quote here," said  Vin Bruno CEO of Rayva Home Theater
To Register for this event or get more information please visit
www.NationalSmartHomeDay.org
www.NationalSmartHome.org
or email:
Info@NationalSmartHome.org
---
Summary
National Smart Home Day to educate homeowners on this trending topic
Source
www.NationalSmartHome.org
---