Mobiweb Technologies Recognized As A Reliable Technical Partner For Mobile App Development By GoodFirms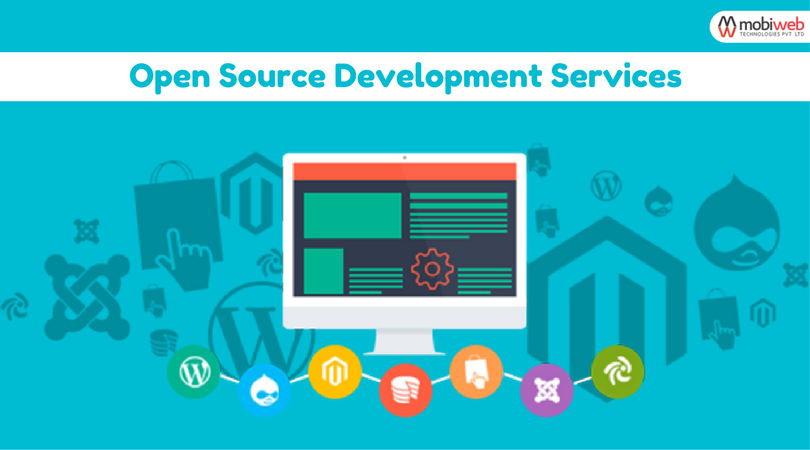 April 15, 2019 ( PR Submission Site ) – Introducing new ideas of carrying out the business, and experimenting with modern tools and techniques has carved a niche for Mobiweb Technologies to lead amongst the best mobile app service providers in Pennsylvania at GoodFirms.
 Overview of the Company
Mobiweb Technologies commenced as an outsourcing web development company from India, and slowly and gradually got a leading position as one of the best mobile app development companies of Indore, providing customized internet and client-based solutions to the industry worldwide!
 As a renowned app and software development company, Mobiweb embraces world-class quality and management services. Having adequate knowledge related to all verticals, the company ensures to give the best quality services to clients globally. The development services delivered by Mobiweb are mainly associated with Angularjs, Nodejs, Laravel, Codeigniter, Ruby on Rails, Big Data, WordPress, mobile application development and many more.
Mobiweb also serves the wide array of industry verticals including Fantasy Sports Development, Healthcare, Blockchain, eCommerce, Social Network, Sports Betting, Video Streaming and Travel Portal.
GoodFirms' Research Methodology
 To get assessed and accredited regularly, the companies need to get themselves registered at GoodFirms.
 Each registered business is assessed on three principals –
 1. Quality
2. Reliability
3. Ability
This evaluation helps the users to shortlist the best companies matching their demands. GoodFirms recently evaluated Mobiweb Technologies for providing services in three categories mobile app development, python development, and web development respectively. Thus, it is concluded that Mobiweb Technologies is leading as one of the best mobile app development companies in Pennsylvania at GoodFirms due to its quality service offerings.
Mobile App Development:
Mobiweb Technologies is a premium and reliable mobile app development company possessing a team of more than 100 expert developers. The highly knowledgeable developers' team delivers inevitable and smooth user-interface glittering clientele experience. To compete with rivals of the clients, Mobiweb develops the apps which ultimately escalates the brand value and the ROI.
A team of highly experienced developers who are passionate and well-versed with skills for the design, developing, and testing, delivers Android and iOS applications matching the clients' requirement.
With the help of such a fantastic team, Mobiweb has developed an enormous number of Android, iOS and Windows apps for clients globally, and which has enabled the company to lead as one of the top mobile app development companies in Pennsylvania enlisted at GoodFirms.
Python Development:
The company has a team of experts specializing in creating and catering custom-built products to all types of startups and big businesses. Having more than 5 years of experience, the in-house expert team of developers at Mobiweb work with the latest tools and frameworks, inclusive of Django.
Mobiweb consists of expert Python developers who have a vast experience in developing scalable and high achievement apps and websites for all verticals. The company has a dedicated group of software and web developers that gives the clients' with state-of-the-art development solutions in Python technology.
Thus, GoodFirms' research team believes that with a team of full-stack Python developers, Mobiweb Technologies will soon lead globally as one of the best Python development companies amongst the listed ones at GoodFirms.
Web Development:
Mobiweb Technologies renders excellent web management services with maximum support in the most professional way. The company possesses a team of highly skilled and well-versed designers, consultants, and developers who use modern tactics to develop and deliver the best possible web solutions satisfying the requirements of the clients.
The talented developers at Mobiweb cater to clients with different websites and ready-made solutions along with the marketing aid for their sites. The web development process will come up with some peculiarities that ultimately helps in getting the best clientele experience.
Oozing out the best skills and knowledge by the developer's team at Mobiweb, enables it to earn a primary position as the top web development company in Pittsburgh amongst the enlisted ones at GoodFirms.
About GoodFirms
Washington, D.C. based GoodFirms is a maverick B2B research and reviews company that helps in finding web development and mobile app development companies rendering best services to its customers. GoodFirms' extensive research process ranks the companies, boosts their online reputation and helps service seekers pick the right technology partner that meets their business needs.
About the Author
Anna Stark is presently working as a Content Writer with GoodFirms – Washington D.C. based B2B Research Company, which bridges the gap between service seekers and service providers. Anna's current role lingers her to shape every company's performance and critical attributes into words. She firmly believes in the magic of words and equips new strategies that work, always in with ideas, something new to carve, and something original to decorate the firm's identity.
---
Summary
Mobiweb Technologies to lead amongst the best mobile app service providers in Pennsylvania at GoodFirms.
Source
https://www.mobiwebtech.com/mobiweb-technologies-recognized-as-a-reliable-technical-partner-for-mobile-app-development-by-goodfirms/
---