Meet MobiCommerce Team in Riyadh, Saudi Arabia to exciting eCommerce business opportunities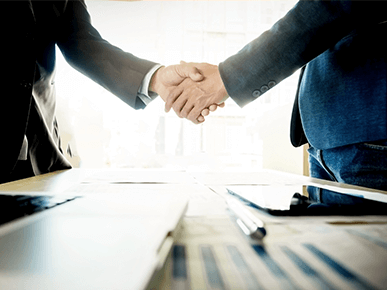 February 13,2019 ( PR Submission Site ) MobiCommerce, the most trusted and known eCommerce website and mobile app solution providers across the globe, have decided to kick-start 2019 with an incredible opportunity to partner up with industries operating in both, B2C and B2B channels at Riyadh in Saudi Arabia, during 16th to 26th February, 2019.
Rakesh Jain, the CEO and Co-founder of Mobicommerce will be flying to Saudi to explore new possibilities that would bring in more challenges which the entire team of MobiCommerce are always looking forward to.
When asked the purpose of their visit, Rakesh Jain said, "MobiCommerce believes in growing together which is why we have our Mobicommerce Solution Partner Program that can open the doors of possibilities for all. It is tailored to provide businesses with all the latest eCommerce and MCommerce solutions that will accelerate their business and revenue growth to a great extent. As the eCommerce market in Saudi Arabia is expanding at a remarkable speed, we are planning to explore the development opportunities there in this visit."
Giving more intel about the benefits of partnering with Mobicommerce, Danish Hussain said, "MobiCommerce Solution Partner Program is a partner focused business model that comes along with in-depth training and support, tech expert assistance and dedicated account management which our 500+ clients are using at present and are happily satisfied with its results. We also provide our partners with the benefits of co-marketing which includes the permission to display the Mobicommerce Solution Partner logo, partner-specific offers and support, as well as listing in the Mobicommerce Solution Partner Directory."
Having an extensive portfolio of years of eCommerce and mCommerce development service experiences, MobiCommerce specializes in providing complete, ready-to-launch, customizable, scalable solutions to the industries like Grocery, Food and Restaurant, Spa and Salon, Pharmacy, Fashion and Apparels, Home Decor, Electronics and Automotive. To ensure the success of any eCommerce business, MobiCommerce is committed to developing world-class and best-of-the-best possible solutions with the latest tools, technologies, and skills at front.
To make the most of this emerging opportunity, MobiCommerce is inviting all eCommerce and mCommerce solution seekers to schedule their meet at rakesh.jain@mobicommerce.net and incorporate quality, strength, uniqueness, and flexibility in their business by partnering with them.
---
Summary
MobiCommerce, the most trusted ecommerce website and mobile app solution providers for B2C and B2B brands as well as multi-vendor marketplaces, have finally announced the dates of their most awaited business meet at Riyadh and Jeddah in Saudi Arabia, which is scheduled from16th to 26th February 2019
Source
https://www.mobicommerce.net/blog/mobicommerce-to-welcome-exciting-new-opportunities-at-riyadh-and-jeddah-in-saudi-arabia
---