Main Center of Clarence – Provides Luxury Apartments for rent in Clarence, NY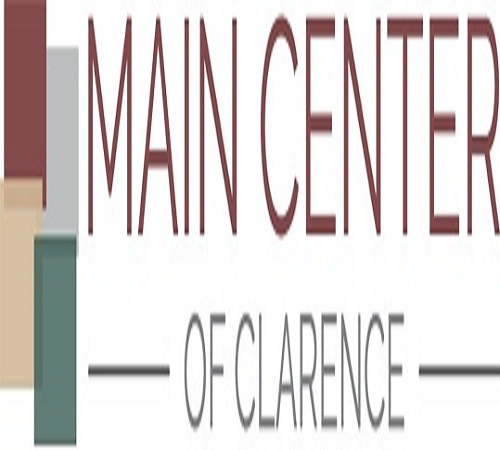 (prsubmissionsite) November 27, 2019 – Main Center of Clarence is a residential and commercial housing property located in Clarence, NY.  They provide luxury apartments for rent in Clarence, NY which is the best affordable option to reside in Clarence city and enjoy the comfortable living.  They offer apartments, townhouses as well as the retail spaces.
 Apartments and townhouses for Rent
Their newly built luxury apartments and townhouses come up with better amenities. The one and two-bedroom with attached modern bathroom apartment is available starting at the rate of $1400. Residents can enjoy the facilities including garages, modern security, fitness center, etc.
The interiors of the living area are upgraded with contemporary finishes of flooring which makes the property less maintenance. The bedrooms are designed in such a way that it allows plenty of natural lighting to enter inside which makes you feel fresh all the time.
 Other Services
Apart from the apartments, they even provide retail spaces for the business. The 17000 square foot retail space is the perfect living space that is suitable for the business. They offers adequate parking space which is a great amenity that required for any business firm.
As the properties are located in the main town of Clarence, it is centrally located to all the areas in the town. The staffs over here are friendly and they serve you by providing great assistance. You can connect with the representatives to clarify your doubts regarding the service provided by them.
About Main Center of Clarence
Main Center of Clarence is developed and maintained by Stephen Development, which is a leading property management group in Clarence. The property consists of luxury apartments, townhouses, and commercial shops with all the major facilities.  Their service ensures a friendly approach and satisfaction to the customer. For more information, visit https://www.maincenterclarence.com/apartments/
 Address
 9560 Main Street,
Clarence, NY 14031
(716) 570-2992
---
Summary
Main Center of Clarence is a retail and residential housing center that offers Luxury Apartments, Luxury townhomes and Retail spaces etc in the town of Clarence, NY.
Source
https://www.maincenterclarence.com/apartments/
---