Macrocosm – Online Marketing Solutions In Cape Town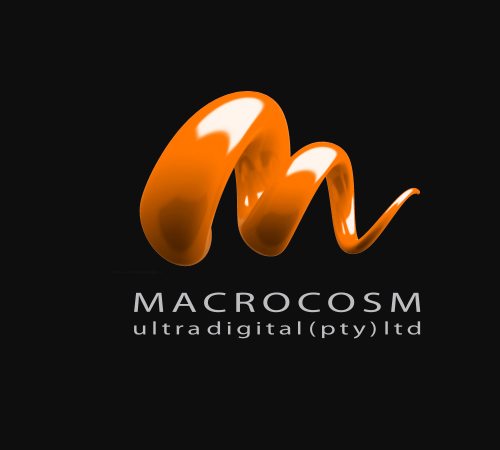 07 Septmber 2019 ( PR Submission Site ) – Macrocosm Ultra Digital (Pty) Ltd. is as the ultimate destination for all your internet/digital marketing and needs. The company strives to offer a complete online marketing solution to businesses, helping them generate quality traffic and qualified leads. Macrocosm Ultra Digital also provides custom digital solutions for their clients, like designing websites and running e-mail campaigns.
Services Offered by Macrocosm Ultra digital
A Certified Google Partner, Macrocosm offers a wide range of online marketing services like:
Search Engine Optimisation – SEO refers to a set of procedures that are aimed at generating a higher ranking for the website on a search engine's results page. A better ranking aids in the generation of quality organic traffic to your website and serves as a long term and reliable marketing solution. SEO is mainly performed for search engines like Google, Bing and Yahoo.
Google Ads – Being a Certified Google Partner, Macrocosm has the required knowledge and expertise to manage your Google Pay Per Click (PPC) Ad campaigns and generate the maximum possible conversion for you.
Web Design – Macrocosm acts as a digital communications agency and ensures that you have good online visibility. Their team of expert developers are capable of designing attractive and informative websites that will convey essential service, product and brand information to your clients, in the best way possible.
Content – A website that doesn't have much structured and relevant content can be difficult to rank well. The content for a website should, therefore, be created carefully. Macrocosm provides content writing services for website copywriting, newsletters, social media campaigns, Blogs etc. The content creation services also encompass videos and images to ensure a good ranking for the web portal.
Domains and Hosting – A crucial part of creating an online presence is securing the appropriate domain name. The location of your website in the virtual world makes a great deal of difference. Macrocosm Ultra Digital helps you in securing the appropriate website address or domain name.
Social Media – Regular quality social media posts and positive like and share replies from your followers help in boosting your search engine ranking. At Macrocosm, your social media is managed in such a way that it generates qualified traffic and reliable leads.
Conversion – With a proper combination of the right domain and an attractive and interactive website with convincing content, Macrocosm employs various tools to convert the generated leads into paying clients and sales.
To know more about the services offered by them, please visit Macrocosm Ultra Digital's official website https://macrocosm.co.za/.
About the Company
Macrocosm Ultra Digital (Pty) Ltd. is a specialised online marketing and digital communications agency in Cape Town. The company believes in driving results through effective SEO techniques and client relationship management.
Contact Us:
Suite 13 Time Business Park
39 Blaauwberg Road
Bloubergstrand, Cape Town, 7441
South Africa
Tel: 0215564842
Email: info@macrocosm.co.za
---
Summary
Macrocosm Ultra Digital (Pty) Ltd. is as the ultimate destination for all your internet/digital marketing and needs.
---