LoanAdda exemplifies in the financial market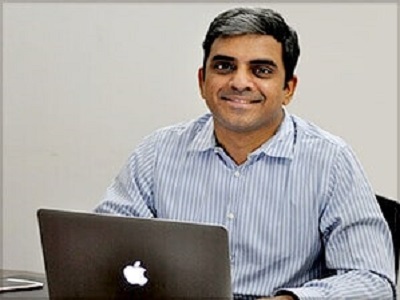 Started in 2015, as a startup company LoanAdda has evolved in an enormous way. By starting this company by only 28 members, it has now outgrown itself with more than 120 members' team. LoanAdda is a fintech company which deals with various financial products to help you meet your financial requirement with latest technology. It is one of the India's biggest Fintech firms.
 LoanAdda brings you the best offers and customized schemes with special rate of interests based on your profile. Just with your basic details and minimal documentation, LoanAdda helps you to choose just the right offer for various financial products like Personal loan, Home Loan, Business loan, working capital loan and Loan against Property.
With our purely online procedure, we provide you with the benefit to browse for multiple offers on Home loan, personal loans with the lowest personal loan interest rates and home loan interest rates based on your eligibility profile and you can apply instantly by uploading your basic and minimal documentation with us.
 Our team of professional financial experts brings you with top-level financial services and will provide you with solutions for your entire financial requirement in just one platform. As we provide with complete online procedure, we are able to serve you with total transparency, and with no hidden charges.
LoanAdda uses technology as a means to create value in the financial market. It uses big data analytics and artificial intelligence to connect borrowers to an appropriately matched lender, using a personalized approach at each step to simplify the consumer experience. LoanSwift (LoanAdda's proprietary software) is based on AGILE methodology and has built in modules which take more than 100 data points including both traditional and non-traditional parameters.
By improving for better, we also try to simplify the process, and make it extremely easy for you to avail personal loans, business loan, and loan against property. The basic criteria which you need to follow is  firstly you need to Log into our website, fill in your necessary details and based on your credit score eligibility,  our online eligibility checker will calculate your personal loan eligibility and you'll get to know the loan amount which you can avail.
Another benefit which LoanAdda provides is that you can compare loan schemes by top personal loan providers with special personal loan interest rates starting from 10.75%.
LoanAdda's goal is to improve the financial inclusion in India; it is the largest PSL online loan aggregator portal in India completing the complete spectrum of loan origination to disbursal. They handhold the customer with from free document pickup to getting his credit score for free and finding the ideal financial institution to lend to him with the loan amount he requires.
From 2015 to 2019, we have outgrown in various scenarios, such as in technology. We now, have also introduced the LoanAdda App also, for making it even more convenient for you to apply for personal loan, business loan, home loan, loan against property. With this, people are availing the benefit of applying for the loans, at any convenient time and place. As you just need to download the application, fill in your details, upload your documents and just within few minutes you get the approval of a specific loan amount. We are now also lined with Amazon cloud security services in order to protect the privacy and information of our customers. We have many satisfied customers and we aim to continue with this enthusiasm.
---
Summary
LoanAdda is an online financial aggregator dealing with various financial products like personal loan,business loan, home loan, loan against property to ease the financial inclusion.
---