LIXIL Asia Presents Asia Pacific Property Awards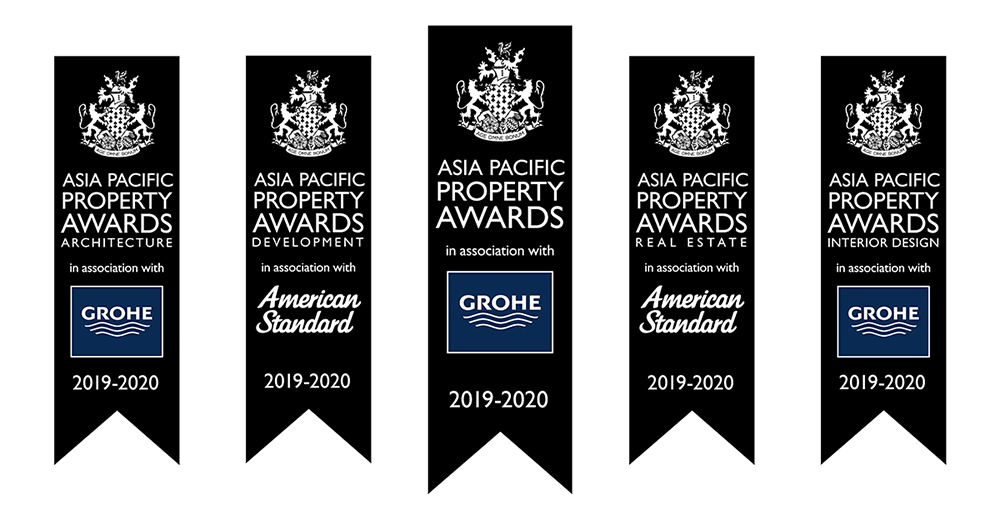 Through its power brands GROHE and American Standard, LIXIL Asia signs a three-year deal to become the Headline Sponsor of the Asia Pacific Property Awards from 2019 until 2022.
23 January 2019 ( PR Submission Site ) The International Property Awards, first established in 1993, are open to residential and commercial property professionals from around the globe. They celebrate the highest levels of achievement by companies operating within the architecture, interior design, real estate and property developer sectors. The awards are judged by an independent panel of over 80 industry experts, chaired by four UK Lords. The Awards are the largest and most widespread programme of recognition in the world.
Covering over 40 different residential and commercial categories, regional heats are staged for Arabia, Europe, Africa, Canada, Central & South America, the Caribbean, USA, UK and Asia Pacific.
The Asia Pacific Property Awards is the largest branch of the programme, with over 800 entries each year from countries based across the entire region. GROHE and American Standard's range of high quality, innovative and desirable bathroom and kitchen fittings are the ideal match for the world's leading property developers, architects and interior designers.
Winners in the Asia Pacific Awards will be celebrated at an exhibition and gala presentation event on 14th – 15th May 2019 at the Marriott Marquis Queen's Park, Bangkok, Thailand. GROHE and American Standard will be exhibiting their products at this event.
International Property Awards CEO Stuart Shield says: "I am delighted to welcome LIXIL Asia Pacific and its power brands, GROHE and American Standard as the Headline Sponsor of the 2019-22 Asia Pacific Property Awards. They are brands that hold well-established positions worldwide and are widely recognised and respected by many of our award winners. Working with LIXIL allows us to take what has become a phenomenal event platform to even more prestigious heights."
On this partnership, Bijoy Mohan, CEO, LIXIL Asia Pacific said; "We are happy to be the headline sponsors for the Asia Pacific Property Awards. With innovation and consumer centricity at the core of every offering; LIXIL in Asia aims to transform the end-to-end home solutions experience to make it easy, enjoyable and of true value to the consumer. Through the three years of sponsorship, our purpose will be to recognise and celebrate achievements that are made to improve our living environment and quality of life.
The Asia Pacific Property Awards is a great platform to facilitate the sharing of great works and projects within the region. These awards will highlight the tremendous growth prospects and potential that the housing industry can offer. We will like to take this opportunity to wish all participants success in their entries."
The top winners for 2019-2020 in the Asia Pacific region will automatically go forward to the overall International awards, culminating in a glittering awards ceremony held in London in December 2019.
Company Information
About GROHE
GROHE is a leading global brand for complete bathroom solutions and kitchen fittings and has a total of over 6,000 employees, 2,400 of which are based in Germany. GROHE has been part of the LIXIL Group Corporation since 2014. As an international brand, GROHE pursues the brand values of technology, quality, design and sustainability, seeking to offer the "Pure joy of water".
GROHE has been developing new product categories since its inception. This includes the GROHE Blue and Red water systems and the recently-introduced GROHE Sense water security system, which is an innovative component in the growth market of smart home technology. Innovation, design and development are closely aligned with one another and are enshrined in the German site as an integrated process. As a result, GROHE products carry the seal of quality "Made in Germany".
In the past ten years alone, more than 300 design and innovation awards as well as several top rankings at the German Sustainability Award have confirmed GROHE's success. GROHE was the first in its industry to win the German government's CSR prize and was also featured in the renowned Fortune® magazine's ranking of Top 50 that are "Changing the World".
About American Standard
As one of the most iconic brands in sanitary ware, American Standard has earned the trust of its customers by constantly delivering style, quality, and reliability to their bathrooms. Today, backed by more than 140 years of pioneering legacy, American Standard continues to raise the bar in delivering dependable bathroom solutions that combine thoughtful designs and innovative technologies to create inviting bathroom sanctuaries offering ultimate comfort and performance to its customers.
About LIXIL
LIXIL makes pioneering water and housing products that solve every day, real-life challenges, making better homes a reality for everyone, everywhere. Drawing on our Japanese heritage, we create world-leading technology and innovate to make high-quality products that transform homes. But the LIXIL difference is how we do this; through meaningful design, an entrepreneurial spirit, a dedication to improving accessibility for all and responsible business growth. Our approach comes to life through industry-leading brands, including INAX, GROHE, American Standard and TOSTEM. Over 70,000 colleagues operating in more than 150 countries are proud to make products that touch the lives of more than a billion people every day. Learn more at www.lixil.com
ENDS
For more information about the International Property Awards please contact:
The International Property Awards PR and Marketing Manager, Dawn Wightman
+44 1245 250 981 or email pr@ipropertymedia.com
for more information visit www.propertyawards.net
For more information about GROHE and American Standard please contact:
Thailand PR Contact
Sophia Khai Akson
Group Account Director
+66 816383862
Sophia.arcww@gmail.com
For more information visit www.GROHE.com
http://www.americanstandard-apac.com/
---
Summary
Through its power brands GROHE and American Standard, LIXIL Asia signs a three-year deal to become the Headline Sponsor of the Asia Pacific Property Awards from 2019 until 2022.
Source
International Property Awards
---