Leith Heating & Cooling Offers Comprehensive Services For All HVAC Needs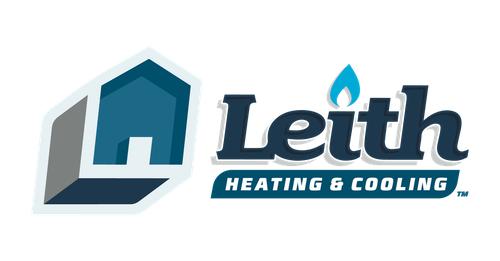 November 30, 2022 ( PR Submission Site ) –
Elgin, IL:  When your HVAC problems bite, they are usually out of hours or on weekends. Thankfully, for residents of Elgin and surrounding areas, Leith Heating & Cooling is on hand to deliver rapid and professional solutions to get life back on track.
The HVAC company is a trusted veteran, family-owned, operated business that provides high-quality heating and cooling solutions. Their trained team brings a lifetime of experience to the table, enabling their clients to stay comfortable all year round.
Led by owners Chloe and Brian Leith, their staff provides services including repair and installation, heat pumps, boilers, ductless systems, humidifiers and dehumidifiers, thermostats, indoor air quality services and more for residents throughout Kane County, Cook County, McHenry County, Dupage County, and Lake County.
As BBB-accredited with an A+ rating and EPA-certified, the company uses high-quality parts and materials for everything they do to ensure outstanding results and exceed clients' expectations.
"We train and update our team's knowledge through continuing education and the latest changes in HVAC technologies. So you can rely on our team because we are passionate about the industry and do everything to ensure outstanding results," commented the Leiths.
They reassured: "You can rely on us to give every job our complete attention from start to end, and our skilled technicians are all dedicated to providing unparalleled customer service. Whether it's a routine service, a new system installation, or help to make the air in your home more clean and comfortable, each service we provide is carried out with the highest quality standards."
While they are fully insured and offer emergency services, the business also provides value-packed maintenance agreements to allow clients to take advantage of their technicians to keep their systems running at peak performance for years.
As an American Standard Dealer that has won multiple dealer awards and is Mitsubishi preferred, Leith Heating & Cooling is happy to provide free estimates for heating and cooling services. Their HVAC team can work with all makes and models of HVAC systems, and their flexible appointment availability during the week makes it easy to schedule services.
The company has earned over 400-plus 5-star testimonials. Ruth C. commented: "I don't think I had this much satisfaction from a company as I did with Leith Heating. Their customer service cannot be matched, their pricing will never be questioned because of the confidence level I have for them, and their professionalism is way beyond the call of duty! I highly recommend this company to anyone and everyone."
And Kate M. added: "Leith HVAC treated us like we were their only customers, they were THAT responsive, knowledgeable, and professional. After it was determined that our 20-year-old furnace was on its last leg, Brian worked tirelessly to provide us with quick quotes, honest advice, and quality products. Communication is great with Leith by means of phone calls and emails. Matthew was our installer and was equally professional, polite, and hard-working. Leith is a very trustworthy company, and I will highly recommend them to my friends and family. Thank you!"
To book an appointment with Leith Heating and Cooling Inc or to learn more about their services:
Phone: (847) 851-8698