Leeds Technology Company, KwizzBit, Hires 2 New Staff as Growth Soars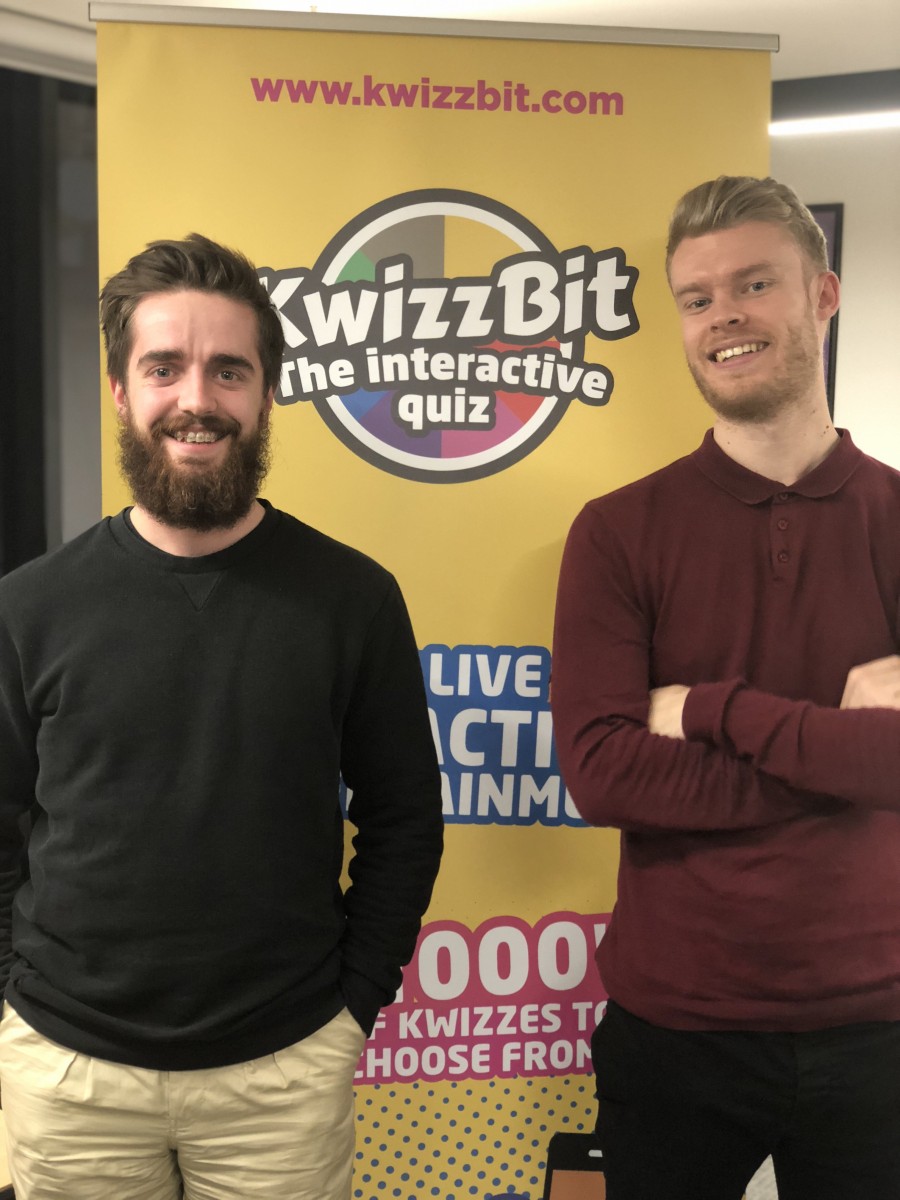 Nov 22, 2018 ( PR Submission Site ): A leading digital technology company, specializing in interactive quiz software, has added two new employees to its fast growing team.
With a background in social media marketing, Joel Slinn, joined at the beginning of August 2018 to spearhead the digital marketing department.
The second addition, Phil Marsh, a seasoned sales executive, with experience managing accounts for international companies like WorldPay, joined in October.
Joel said, "I've been working here 3 months now and I'm still as thrilled as I was on my first day".
"Everyone has a real passion for the product and wants it to succeed. It's contagious!".
Phil added, "There's a real energy in the office and I'm excited to use and develop my existing skills to help the business grow!"
Established in 2016 by CEO and Founder, Mark Walsh, KwizzBit is an innovative cloud-based quiz service played on a smartphone, which is making waves in the licensed trade industry as an alternative to the traditional pub quiz.
Having walked away from an appearance on BBC2's Dragons Den in 2017 without investment, Mark has taken his business from strength to strength, as he's grown it by 764% in its second year and now features in over 450 pubs and bars across the UK.
Commenting on the expansion, CEO of KwizzBit, Mark Walsh said, "We're delighted to welcome Joel and Phil to the KwizzBit team".
"We've grown the team massively in such a short space of time and we're just getting started".
"There are big things in the works, which are going to change the way quiz nights are operated across the UK, so they've joined at a very exciting time for the business".
"With Phil's sales experience and Joel's creativity, we're looking forward to seeing them help the business achieve its potential and their careers flourish".
As central suppliers for some of the UK's biggest pub companies, KwizzBit aim to have at least 1 million players by 2020.
For more information on KwizzBit, please see their website, http://www.kwizzbit.com
---
Summary
KwizzBit adds new sales and marketing staff to match increased demand for interactive quiz service.
---