Keep Your Moving Costs At A Minimum With The Help Of Removals Index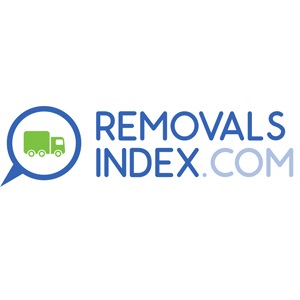 October 19, 2018 ( PR Submission Site ) Removals Index, one of the leading comparison sites in the UK, is proud to help everyone in acquiring removal services at reasonable rates. With their help, individuals can acquire and compare free quotes from removal firms, and then choose the best one to hire.
Moving to a new home or office indeed comes with a lot of hassle and stress. That's why Removals Index is committed to helping everyone remove the headache of relocating by keeping the moving costs at a minimum. This comparison site is partnered with reliable removal companies that can give a full breakdown of the removal costs. With this, clients can avoid paying for any unexpected or unnecessary charges from inexperienced moving firms.
This comparison site features an easy-to-complete form that the clients will need to fill out with a few important details. These include the location and type of the current and new property, the client's contact information, and the extra services needed. Furthermore, the site assures that all the information provided on the form won't be disclosed to anyone other than the companies who are giving the quotes. At the same time, they also guarantee that the contact details of the clients won't be sold for any marketing purposes.
Upon providing necessary details, clients can then get and compare 100% obligation-free quotes from the local firms, saving up to 40% off on house or office removal costs. According to Removals Index, "If you are looking to reduce removal costs, we can help you at Removals Index. You will never have to haggle on price again when you use our service, as we present you with a complete list of quotes from reputable removal companies in your area. They will be competing to secure your service".
Aside from helping clients save up to 40% on moving costs, Removals Index also makes certain to strictly check on their partner removals companies. They hand pick and pre-screen them and each one will go through the 6-step SAFE verification process. This ensures that the companies that will be displayed on the website are completely reliable, and so clients can relax knowing that their belongings are in safe hands.
To find out more about this comparison site and how they can keep the removals costs at a minimum, just head over to their official website at www.removals-index.com
About Removals Index
Removals Index is a comparison website where individuals can get free moving quotes from trusted local removals firms. Whether you are moving to a new workplace or house, you can easily find the right moving company to work with by using this comparison site. To speak with one of their representatives, you may call 0203 514 9040. Visit their online site at www.removals-index.com, for more information
---
Summary
Removals Index is a comparison website where individuals can get free moving quotes from trusted local removals firms.
Source
https://www.removals-index.com/home-removals-costs/
---