Kapoor Plastics is a Popular and Reliable Distributor of PVC Foam Boards and Polycarbonate Sheets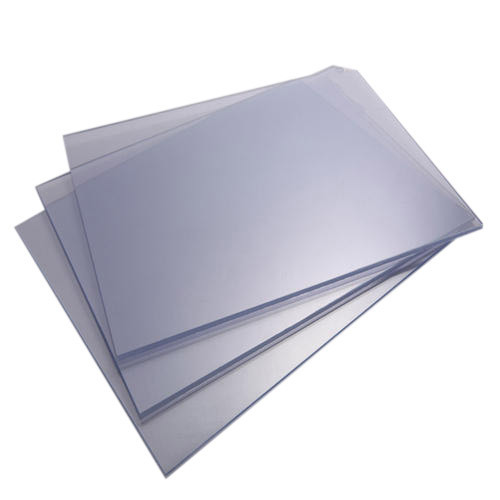 (prsubmissionsite) October 24, 2019 – With a profound experience spanning over 40 years and a massive customer base, Kapoor Plastics enjoys a great reputation in the market. The company specializes in distributing PVC foam boards, polycarbonate sheets, and acrylic sheets while maintaining high product quality and competitive prices throughout. In addition to this, Kapoor Plastics is known for its ethical business practices and transparent business dealings that help it achieve the ultimate in customer delight.
In response to a query related to Kapoor Plastics, the company spokesperson in an interview stated, "Kapoor Plastics is a customer-oriented enterprise, always thinking in terms of customer needs first. This is the reason why we always manage to provide customers with exactly what they desire and deserve. After sourcing products from only reputed and well-established brands, we deliver the same at the customer's doorsteps safely and promptly. To ensure that customers end up purchasing the most suitable products, our customer care executives remain on their toes for assisting customers whenever they want."
The way Kapoor Plastics maintains its stock and fulfillment cycle works wonders for making all the company operations smooth and seamless. After sourcing products and stocking them at the 70000 sq ft warehouse, the company easily manages to deliver them on time. Additionally, the strategic locations in New Delhi, Gujarat, and Mumbai enable Kapoor Plastics to supply its products to nearby states including Karnataka, Himachal Pradesh, Tamil Nadu and more.
The spokesperson added, "During our long journey, we have established new milestones for the trade. The credit goes to the way we incorporated innovative technologies to deliver the best products as per global standards. Today, our company has a nationwide network of more than 2000 experienced channel partners and we have establishments at all the strategic locations. We still invest a lot of resources in R&D and expansion to keep innovating and offering quality products for various industries."
Kapoor Plastics is a leading polycarbonate sheet manufacturer that rolls out a wide range of quality and affordable solid polycarbonate sheets. They provide creative and easy to install glazing in commercial greenhouses, swimming pools, conservatories, offices, football stadiums, and industrial buildings. As these sheets come with UV protected surface, they are tough against outside weathering. Besides, Kapoor Plastics is one of the leading PVC foam board manufacturers.
About Kapoor Plastics:
Kapoor Plastics is a distinguished provider of high-quality polycarbonate sheets and acrylic sheets, besides one of the best PVC foam sheet manufacturers in India. All the products the company offers are high in quality and don't burn a hole in the buyer's pocket.
Contact Information:
Kapoor Plastics
1/5, Desh Bandhu Gupta Road,
Paharganj, New Delhi – 110055
Phone: 9811073913, 9312289026, 011-23550566, 022-40167849, 9999440446
Email: info@kapoorplastics.com
Web: http://www.kapoorplastics.com/
---
Summary
Kapoor Plastics is widely trusted for a consistent supply of high-quality PVC foam boards and polycarbonate sheets.
Source
https://www.kapoorplastics.com/
---