Kamini Chauhan Ratan Has Been Selected As A Government Nominee Director For BPCL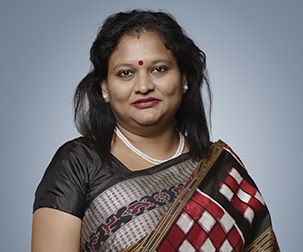 February 2, 2023 ( PR Submission Site ) –
Kamini Chauhan Ratan has been selected as a nominee for BPCL Director in place of Yatinder Prasad who ceased to be the director of the company with effect from 20th December 2022. The terms of communication received from the Ministry of Petroleum and Natural Gas.
In a meeting held by Board of Directors of Bharat Petroleum Corporation Limited (BPCL), Kamini Chauhan Ratan was appointed as Additional Secretary & Financial Advisor, Ministry of Petroleum and Natural Gas as government Nominee Director. Meeting was held on Dec 20, 2022 and continued on Dec 21, 2022 in New Delhi.
Illustrious Career Of Kamini Chauhan Ratan Before Selected As A Government Nominee For BPCL
Kamini Chauhan Ratan is a senior IAS officer from 1997 batch, who is a graduate in Commerce. She graduated as a topper from Delhi University.
She has also completed L.L.B and L.L.M.
She has held various key positions in the Government of India. She had been Sub-Divisional Magistrate/Joint Magistrate in Agra, Ayodhya and Lucknow.
She also worked as Chief Development Officer in Meerut & Initiated several developmental activities in the district.
She was also the Additional Secretary of Women & Child Development, Government of Madhya Pradesh and handled Mahila Vitt Evam Vikas Nigam, MP as a Managing Director.
She was a collector & District Magistrate in Baghpat, Sultanpur, Meerut, etc.
Kamini Chauhan Ratan's Work Experience
She was head of the department in the Government of Uttar Pradesh in the Capacity of Commissioner.
Food Safety & Drug Administration, Inspector General (Registration) and Commissioner of Stamps.
Commissioner (Commercial Taxes) and Commissioner (Entertainment Tax)
First Lady Inspector General (Registration) and Commissioner of Stamps and Commissioner of Commercial Taxes, U.P
Secretary, Dept. of Women & Child Development, Secretary Finance and Rural Development in U.P.
Joint Secretary of Higher Education, Department of Higher Education, Ministry of Education
Kamini Chauhan Ratan Was Awarded National Award For The Best District Electoral Officer By The Election Commission Of India
BPCL – India's Second Largest OMC
BPCL is India's second largest Oil Marketing Company (OMC) and is listed in Fortune 500. BPCL's core business is refining crude oil and marketing various petroleum products.
BPCL was awarded Maharatna status by the government of India giving the company greater operational and financial autonomy.
BPCL Infrastructure and Operations in India
Currently, BPCL has three main refineries operating in Mumbai, Kochi and Bina, MP. Their combined capacity for refining crude oil stands at 35.3 MMTPA (approximately).
BPCL controls 15% of the total market share. Kochi refinery is BPCL's biggest refinery with a capacity of 15.5 million tons per year.
BPCL's marketing infrastructure includes a network of installations, depots, energy stations, aviation service stations and LPG distributors.
BPCL's Commitment to CLIMATE CHANGE
BPCL as a leading energy company is committed to the cause of zero emission by the year 2050.
Some of the important green initiatives taken by BPCL are.
BPCL is developing a vibrant ecosystem and a roadmap to become a Net Zero Company by 2040 in Scope 1 and Scope 2 emissions.
In the next 5 years, they are planning to construct electric vehicle EV charging stations at over 7000 energy stations
BPCL will invest Rs 1.4 Lakh Crore in the next 5 years in verticals like petrochemical, city gas and clean energy.
---
Summary
Giving Back to the Society      BPCL has partnered with various communities in India to fulfill its corporate social responsibilities. Some of the best CSR initiatives taken are Project BOOND, a first of its kind Water conversation project that is transforming Indian Rural Landscape. BPCL's CSR activities in education sector are projects like Akshar, Saksham, Nirmaan etc. Community Development projects like Swachh Bharat Abhiyan that includes health and hygiene of the communities.
Source
www.bharatpetroleum.in
---