Jumac Set To Showcase The Future Of Spinning At ITMA 2023 Milan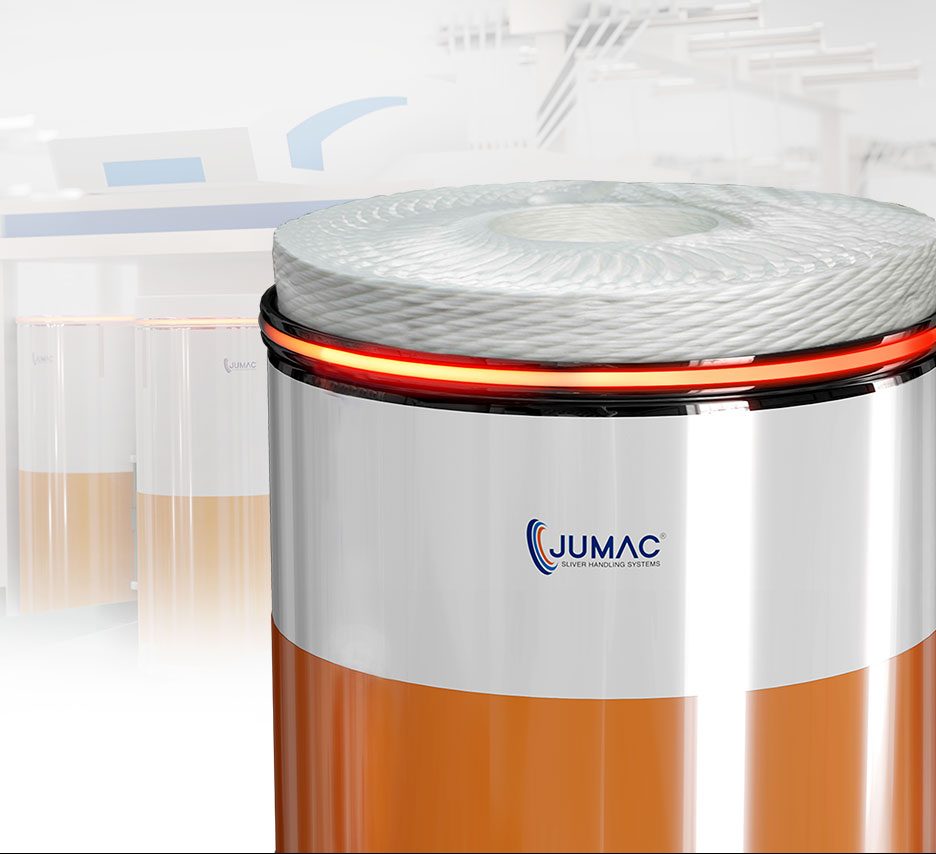 May 23, 2023 ( PR Submission Site ) –
As innovation-leaders in the field of material handling in the textile & yarn sector, Jumac Manufacturing participates in the biggest trade events & conferences worldwide. In addition to keeping up with the latest market trends & advancements and facilitating information-transfer, the company uses these events as platforms to unveil its latest solutions and technologies. At the upcoming ITMA 2023 Milan, Jumac is all set to stamp its leadership position and highlight how it is all set to usher in the future of spinning.
Upcoming ITMA 2023 Milan
Let's get into more details:
Commitment To Build A Robust Sliver Handling Ecosystem
Around the world, more than 1900 top spinning mills rely on Jumac to cater to their material handling requirements. At the upcoming ITMA 2023 event, the spinning can manufacturer company will be exhibiting its entire range of material handling solutions – right from spinning cans and trolleys, to all the necessary accessories. Since its inception, Jumac has been driven by a commitment to meet the varying operational needs at spinning mills – and this has always been reflected through its activities at global events.
Powering Digital Transformation In Spinning Operations
The CEMATEX-organised ITMA event (held quadrennially) is the biggest textile and garment technology exhibition in the world. Jumac, quite fittingly, will be utilising this platform to showcase its most revolutionary technology till date – the Ji+ cans powered by Industrial Internet of Things (IIoT) enabled sliver management technology. With the help of this innovation, the company will help mills leverage the benefits of data-backed automation to ensure continuity, greater visibility & transparency, and last-mile traceability of mill operations. Digital circularity is one of the biggest advantages of the Ji+ cans. Through this innovation, Jumac is set to help its clients integrate Industry 4.0 standards at their mills.
A Closer Look At The Benefits Of Ji+ Cans
Last December, the Jumac team had unveiled the first look of the Ji+ spinning cans. Buoyed by the hugely encouraging response, the globally-recognised sliver can manufacturer company is now gearing up to display the advantages of IIoT-powered material handling / can management in greater detail. It can very well be said that Jumac will be ushering in a new dawn in spinning at ITMA 2023.
The Ji+ concept has been designed to iron out all possible (and commonly encountered) problems at mill floors. For instance, risks of yarn-mix ups – which can compromise the final output quality – are eliminated. Utilisation of Machines (UoM) is maximised, and there are no chances of cans remaining idle due to manual errors or oversights. Chances of the 'wrong cans' being fed into spinning machines are also ruled out.
A Plethora Of Networking Opportunities
Leading professionals and decision-makers from the worldwide garment and textile manufacturing sector will be in attendance at the ITMA 2023 Milan conference. During the event, the Jumac team is gearing up for a series of interactive sessions and discussions with existing / prospective clients, strike up important business collaborations, and take advantage of the ample networking scopes.
More than 1570 exhibitors, hailing from 42+ different countries, will participate at the upcoming ITMA 2023 event. The total number of visitors is expected to be well in excess of 100000. These numbers clearly underline the significance of this event – and the Jumac stall is expected to register high footfall figures on all days of the event.
The 50 Year Journey; A Significant Milestone
Having started its journey with aluminium cans for the jute industry in 1973, Jumac has come a long way over the years (with its product portfolio getting incrementally expanded and diversified). A company with a rich and unique heritage, Jumac is completing 50 years of existence in 2023. At ITMA, the company will be proudly showcasing this achievement – and the way in which it delivers TRUST to customers across the world.
Mr. Himanshu Fogla, Director of Jumac Manufacturing, is currently on a multi-country tour (across Egypt, Uzbekistan, Turkey), to meet esteemed clients. As an acknowledgement of the contribution of customers in the brand's 50-year journey, he will also be handing over customised mementos. ITMA 2023 is a high-profile trade event – and with its rich legacy, Jumac will be one of the most important participants there. 
It's All About Innovation At ITMA 2023
ITMA has traditionally been the preferred platform for the biggest brands in spinning to display their latest machinery and accessories. Jumac will also be following this trend – by showcasing its newest solutions – at the event (in addition to the Ji+ cans). The all-new range of Supremo Casters – with 'true fluff-free assurance' will be displayed, along with other caster wheel varieties and sliver can components. Innovation will take centrestage at the event, and Jumac will be right at the forefront of it all.
ITMA 2023 – When and Where?
ITMA 2023 will be held from the 8th to the 14th of June, at the majestic Fiera Milano Rho in Milan, Italy. Jumac is set to connect with industry peers, customers & partners, and shed light on its 'intelligent spinning' solutions at the event.
Connect With Jumac Manufacturing At:
Hall H2, Stall B318, 
Fiera Milano Rho
Milan, Italy
8 – 14 June 2023
---
Summary
At the upcoming ITMA 2023 Milan, Jumac is all set to stamp its leadership position and highlight how it is all set to usher in the future of spinning.
Source
https://www.jumaccans.com
---