Indian Drone Market – Forecast and Analysis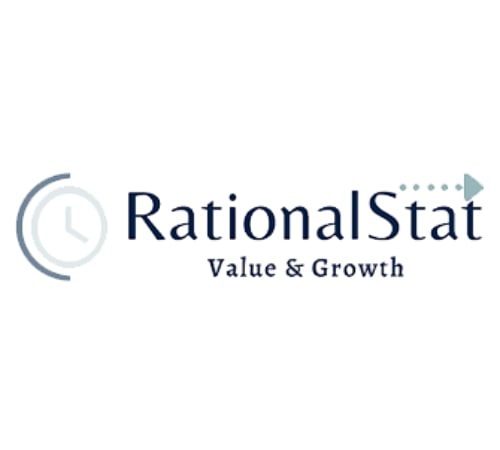 January 25, 2023 ( PR Submission Site ) –
The report entitled "Indian Drone Market Forecast and Analysis 2019-2028" analyzes the market by type, payload, final user and application, sales channel, and region. The report is comprehensive and provides complete historical and forecast market size along with an extensive analysis of market trends. Market share analysis and production capabilities of most prominent companies, a summary of the competition, key strategic essentials, key users, possible growth areas, and competitive analysis for the players to target are included in this Indian drone market research.
Marketing Overview and Dynamics
The Indian drone market is anticipated to grow at a rate of 18% over the 2022-2028 forecast timeframe. It is estimated that the Indian Drone market surpassed US$920 million in 2021. While the majority of use for drones is expected by the defense and military sector but it is also evident that the Indian drone market has been currently experimenting and looking into the application and use of drones within other industries too.
With the advent of Kisan drones, there is a chance that agriculture will benefit from more drone-based interventions that will increase efficiency through crop analysis and the spraying of insecticides and nutrients.
Additionally, the entertainment and media industry will account for a significant portion of the Indian drone market due to the increasing utilization of drone cinematography.
In the COVID-19 epidemic UAVs during the COVID-19 pandemic (UAVs) were instrumental in playing a crucial function in many fields, including police, health product delivery, and delivery e-commerce. But, because of the intermittent lockdowns in various nations around the globe that produce and distribute UAVs and other related components, supply chains for production are being slowed or stopped because of a shortage of raw materials and staff needed to perform manufacturing and assembly processes.
While there are numerous potentials in the market for UAV or component producers from the US to export their products to India however, it must be not forgotten that the manufacturing sector is growing and the competitive landscape in India is expanding, to serve defense and civil needs.
Segmental Analysis
Based on type, Fixed wing drones constitutes a major market share of about 44% as fixed-wing drones have a flexible flying time, range, and speed which are ideal for military, surveillance, and other emerging applications.
Based on application, demand tends to be higher for mapping and surveying which comprises numerous uses of drones ranging from large-scale mapping, urban modeling, defense monitoring, etc.
Based on payload, Microdrones, that carry a weight of more than 250gm but less than 2 kgs constitute the key market share. The reason for this demand is its quick navigation and the benefits of high communication range operations. Moreover, its less weight is an added advantage.
Competition Analysis
Due to the presence of many well-established companies in the Indian drone sector, there is intense competition. In order to preserve a competitive advantage in the market, local businesses are developing new, advanced technologies and innovations as the government has boosted its investment in drones and unmanned aerial vehicles (UAVs). It is imperative that India is an import-driven market for drones and UAVs.
Acquisitions, product launches, and partnerships are the identified industry trend in the Indian drone market. Significant consolidation is expected in the global market during the assessed period 2022-2028.
In Sept 2021, RattanIndia Enterprises announced the launch of its drone business through its wholly-owned subsidiary NeoSky India Ltd. NeoSky India will develop a drone system platform focusing on industry applications. The company recently also made a strategic investment in US-based urban drone logistics, Matternet, working extensively on the drone logistics platform
In Aug 2021, DCM Shriram Industries announced buying a 30% stake in a Turkish drone company (Zyrone Dynamics) with an aim to create products for civilian use, especially for cargo transportation. Zyrone will sell its products to India and the Asian market.
Some of the leading players involved in the production and marketing of the drone market include ideaForge Technology Pvt. Ltd., Asteria Aerospace Pvt. Ltd., Aarav Unmanned Systems Pvt. Ltd., Tata Advanced Systems Pvt. Ltd., Throttle Aerospace Systems Pvt. Ltd., Shenzhen DJI Innovation Technology Co., Elbit Systems Ltd., Adani Defence & Aerospace, UrbanMatrix Technologies, Dhaksha Unmanned Systems, General Aeronautics, Paras Aerospace, TechEagle, and others.
RationalStat has segmented the Indian drone market on the basis of type, payload, end user, application, sales channel, and region
By Type
Payload

<25 Kg
25 Kg-170 Kg
> 170Kg

By End User

Individual
Commercial
Military

By Application

Recreational
Aerial Surveying & Photography
Construction
Film and Television
Border Security
Combat Operations
Agricultural Drones

By Sales Channel

Original Equipment Manufacturers (OEMs)
Aftermarket

By Region

North India
West and Central India
East India
South India
For more information about this report – Click Here
About RationalStat LLC
RationalStat is an end-to-end US-based market intelligence and consulting company that provides comprehensive market research reports along with customized strategy and consulting studies.  The company has sales offices in India, Mexico, and the US to support global and diversified businesses. The company has over 80 consultants and industry experts, developing more than 850 market research and industry reports for its report store annually.
RationalStat has strategic partnerships with leading data analytics and consumer research companies to cater to the client's needs. Additional services offered by the company include consumer research, country reports, risk reports, valuations and advisory, financial research, due diligence, procurement and supply chain research, data analytics, and analytical dashboards.
Contact
RationalStat LLC
Kimberly Shaw, Content and Press Manager
Phone: +1 302 803 5429