India Mobile Wallet Market Forecast By Top Companies, Trends, And Growth Analysis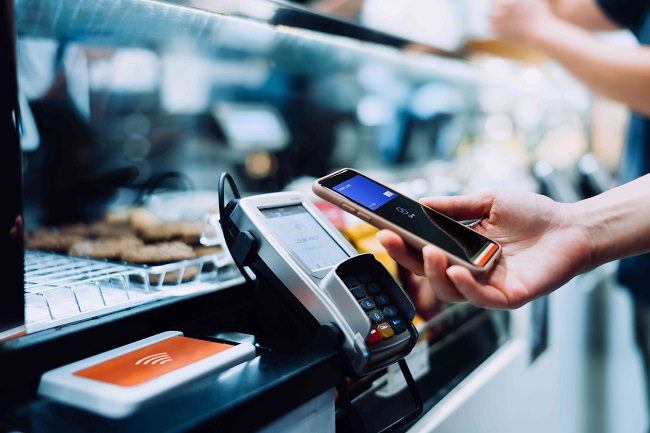 May 18, 2023 ( PR Submission Site ) –
Increasing smartphone and internet penetration along with rising acceptance of mobile wallets by various e-commerce platforms to drive India's mobile wallet market through 2024. According to TechSci Research report, "India Mobile Wallet Market By Application, Competition Forecast and Opportunities 2013 – 2024'', India mobile wallet market is projected to grow at an astounding CAGR of 44% until 2024 on account of increasing penetration of smartphones, expanding internet user base and rising inclination of various e-commerce platforms towards mobile wallets. Moreover, mobile wallet companies are providing lucrative offers on mobile wallet usage along with the growing usage of value-added services. Additionally, the 'Digital India' initiative of the government of India, which has the vision to convert India into a digitally empowered country, is further anticipated to have a huge positive impact on the market in the coming years.
Browse 32 market data Figures and Tables spread through 89 Pages and an in-depth TOC on the "India Mobile Wallet Market"
https://www.techsciresearch.com/report/india-mobile-wallet-market/3796.html
Paytm Payments Bank Limited is the leading player in the Indian mobile wallet market, followed by One MobiKwik Systems Private Limited, Oxigen Services (India) Private Limited, and Freecharge Payment Technologies Private Limited, among others. Among applications, money transfer dominated the Indian mobile wallet market in 2017, and the segment is anticipated to continue its dominance during the forecast period as well due to the rising number of peer-to-peer and peer-to-bank transactions. However, online food ordering is expected to grow at the fastest pace during the forecast period as ordering food online is emerging as a preferred way of placing orders by customers due to the high convenience it offers.
"With the emergence of mobile wallets, sending and receiving money has become quite easy and smooth. Moreover, various technological advancements are taking place in the mobile wallet marketplace; for instance, earlier, mobile wallets were only used for recharging mobile phones, however, now mobile wallets are being increasingly utilized for several activities, such as bill payments, DTH recharge, etc. Additionally, BFSI and telecom sectors are increasingly participating in India's mobile wallet market, which is expected to steer growth in the market through the forecast period." said Mr. Karan Chechi, Research Director with TechSci Research, a research-based global management consulting firm.
Download Free Sample Report:
https://www.techsciresearch.com/sample-report.aspx?cid=3796
Customers can also request 10% free customization on this report.
"India Mobile Wallet Market By Application, Competition Forecast and Opportunities 2013 – 2024" has evaluated the future growth potential of the India mobile wallet market and provides statistics and information on market size, structure, and future market growth. The report offers decision-makers superior market intelligence, thereby enabling them to conduct thorough investment appraisals. Besides, the report also analyzes the evolving market trends along with drivers, challenges, and opportunities in the Indian mobile wallet market.
About TechSci Research
TechSci Research is a leading global market research firm publishing premium market research reports. Serving 700 global clients with more than 600 premium market research studies, TechSci Research is serving clients across 11 different industrial verticals. TechSci Research specializes in research-based consulting assignments in high-growth and emerging markets, leading technologies, and niche applications. Our workforce of more than 100 full-time Analysts and Consultants employing innovative research solutions and tracking global and country-specific high-growth markets helps TechSci clients to lead rather than follow market trends.
Contact
Mr. Ken Mathews
708 Third Avenue,
Manhattan, NY,
New York – 10017
Tel: +1-646-360-1656
Email: sales@techsciresearch.com
Web: https://www.techsciresearch.com