Honda Financial Services Announces 2018 Council of Excellence Winner Heartland Honda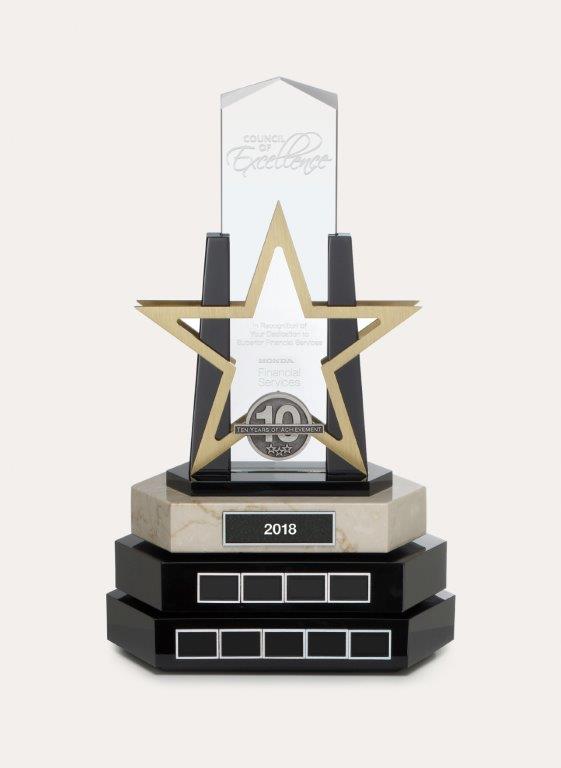 Springdale, AR., March 15, 2019 ( PR Submission Site )  Heartland Honda, of Springdale, AR, has earned the prestigious Council of Excellence award for superior financial services in 2018. In 2018, only 134 Honda Powersports dealerships nationwide, out of more than 1,000participating dealerships, were awarded Council of Excellence status by Honda FinancialServices. Not only is Heartland Honda ranked among those top performers, but it has also achieved this distinguished status for 11 consecutive years.
"Our Council of Excellence dealerships apply their financial services expertise to offer the kind of support that our Honda Powersports customers understand and appreciate. It is a pleasure to announce that Heartland Honda has achieved 2018 Council of Excellence status," says FerrellKemp, vice president, National Operations and Sales for American Honda Finance Corporation.
"Honda Financial Services provide our dealership and our customers an excellent source for financing our Honda products, they are hands down the best of the best when it comes to financial leaders.," said Greg Donahoe, GM/VP, Heartland Honda. Heartland Honda offers the complete line of Honda Powersports products, as well as a full array of financing options from Honda Financial Services.
Honda Financial Services SM, a DBA of American Honda Finance Corporation (AHFC), helps to satisfy the financing needs of consumers of Honda products including automobiles, sport-utility vehicles, minivans, trucks, motorcycles, Powersport products, marine engines, and power equipment.
---
Summary
Powersports Dealer Heartland Honda of Springdale, AR wins 2018 Council of Excellence for 11th Consecutive Year
---