Hans Ohrstrom of Hans Ohrstrom Real Estate Has Donated Approx $50,000 to Covenant House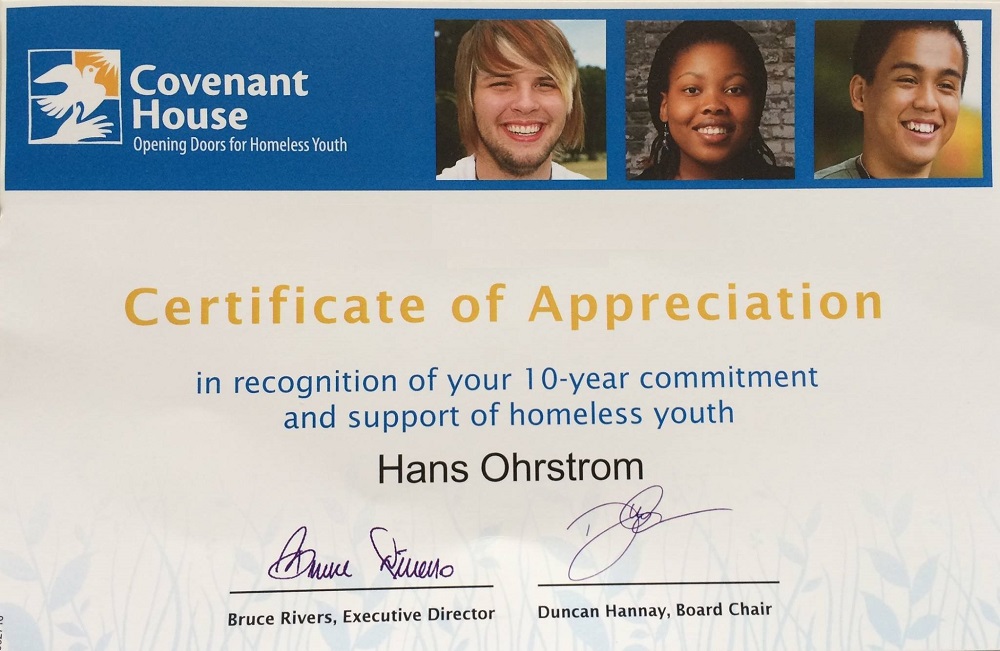 October 30, 2018 ( PR Submission Site) – Hans Ohrstrom of HomeLife Eagle Realty (also known as Hans Ohrstrom Real Estate Team) has donated approx $50,000 to Covenant House over the years. An amazing cause and group of people that Hans Ohrstrom is Thankful for and In Full Support Of. It helps to give homeless kids a warm bed, a hot meal and a chance at a better future.
Covenant House is Canada's largest agency serving at-risk, homeless and trafficked youth, and it changes lives by providing the widest range of services and support. Its a more than a place to stay because they provide 24/7 crisis shelter and transitional housing on-site and in the community, along with comprehensive services, including education, counseling, health care, employment assistance, job training, and aftercare.
Kids who need shelter and a safe place to turn when the world seems like a dark place they can turn to Covenant House and feel the light and warmth of some of the most amazing people in the World. Hans Ohrstrom & his Team Give Thanks To The Amazing People Who Work & Support Covenant House!
HANS OHRSTROM – Real Estate Agent is having 15+ years of experience as a realtor in Ontario, Canada real estate industry. Having great feedback & reviews by their customers, he has achieved #1 GTA Real Estate Team!
Hans Ohrstrom is no #1 realtor York region, Newmarket Real Estate professional who strives to ensure a positive experience for his customers by providing each client with the very best service possible by the real estate agent. His love for working with home buyer & home sellers is evident in everything he does in the real estate industry.
Hans Ohrstrom
13025 Yonge St, Richmond Hill, ON L4E 1A5, Canada
sold@hansohrstrom.com
905-773-7771
www.hansohrstrom.com
---
Summary
Hans Ohrstrom of HomeLife Eagle Realty (also known as Hans Ohrstrom Real Estate Team) has donated approx $50,000 to Covenant House over the years
---