Celebrate Spay Month At Hamilton Plaza Animal Hospital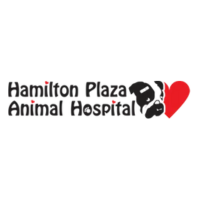 May 12, 2023 ( PR Submission Site ) –
Hamilton Plaza Animal Hospital is proud to announce that May is Spay Month. During the month of May, all cat and dog (under 85 lbs) spays will be 20% off the normal price. This is a great opportunity for pet owners to get their cats and dogs spayed at an affordable rate and help reduce pet overpopulation in the community.
"At Hamilton Plaza Animal Hospital, we believe that spaying is an important step for responsible pet ownership," said Dr. Tara Zak, veterinarian and owner at Hamilton Plaza Animal Hospital. "Spaying not only helps us control the pet population in our area, but it also helps keep cats and dogs healthy and reduces their risk of developing certain diseases."
Spaying female cats has numerous benefits that can positively impact their health and reduce the burden on animal shelters. By spaying your cat, you can help reduce the number of homeless animals in shelters and decrease the spread of infectious diseases.
Additionally, your feline friend may enjoy a longer and healthier life since spaying can prevent uterine infections and reduce the incidence of breast tumors. Which can be malignant or cancerous in a significant proportion of cats.
It's worth noting that spaying your cat before her first heat cycle offers the best protection against these health issues. Overall, spaying is an effective way to promote your cat's health and well-being while also contributing to the welfare of the broader animal community.
In addition to reducing the cost of spays during Spay Month, Hamilton Plaza Animal Hospital offers other services such as vaccinations, surgery, dental care and more.
For more information about Spay Month or any other services offered by us please call (770) 558-8800 or visit the website.
"We are excited to offer this special promotion during the month of May," said Dr. Zak. "It's our way of helping pet owners keep their pets healthy while also making sure we are doing our part to reduce overpopulation."