Gopalan Malls -Dandiya 2019 sees Bengaluru mix tradition with fun and dance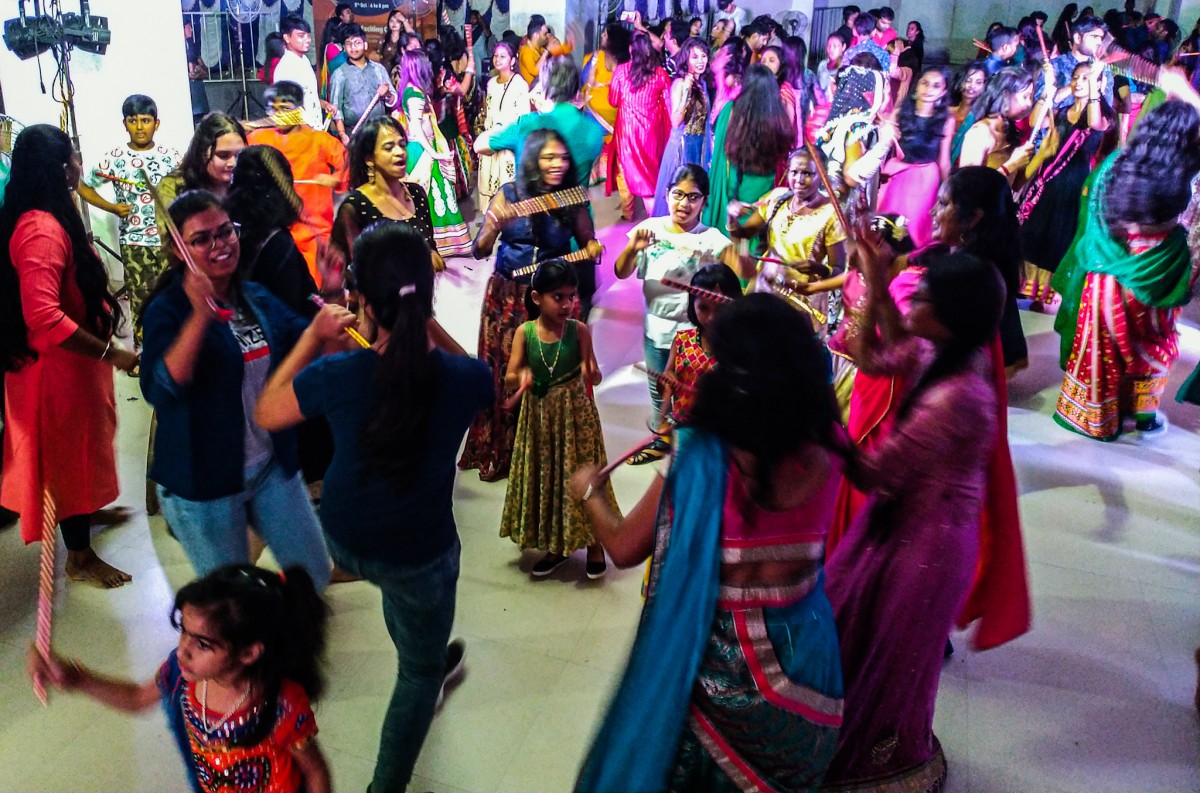 Bengaluru, India (prsubmissions) October 10, 2019 – Hundreds dance at the Dandiya events in the city
The Dussehra festivities organised by Gopalan Malls saw hundreds dance to the popular dance form- Dandiya this weekend on 5th and 6th Oct 2019. The two evenings at Gopalan Innovation Mall, at Bannerghatta Road and Gopalan Mall at Sirsi Circle had enthusiastic crowds, dressed in traditional attire moving their feet to the DJs music. Signifying the celebration of victory of good over evil, the nearly 1000 people shared their joy and their smiles and danced their hearts away. Friends, family and even complete strangers bonded over music with enthusiasm. 
To add to the success of the event professionally hosted by the Emcee and the popular DJ, exciting prizes were also given away for the best couple dance, best dressed male and best dress female. Event Manager, Gopalan Malls, MrGirish Kumar commented, " Gopalan Malls are not mere shopping destinations but a package of entertainment, bonding and making memories. These are the new community centres that aim to bring people closer and encourage tradition and the joy of sharing with friends and family. The overwhelming response to Season 2 Dandiya at our Malls is symbolic of our patrons and our aims being in total sync. " Gopalan Malls hopes that this will be only one among many such initiatives. 
Gopalan Malls, a unit of Gopalan Enterprises, has been a leader in the retail scenario of Bengaluru for more than a decade now. The 6 malls across the city are preferred destinations for not just the shopping, entertainment,leisure and food options, but also for the stunning blend of traditional architecture, modern amenities and sheer convenience. 
This press release is issued by Gopalan Malls, Bengaluru.
For events at Gopalan Mall, please contact Girish at +91 96069 59333 or write at eventmanager@gopalanenterprises.com. For other details, please write to Renuka, Head of Corporate Communications at pr@gopalanenterprises.com. Visit www.gopalanmall.com
---
Summary
The two evenings at Gopalan Innovation Mall, at Bannerghatta Road and Gopalan Mall at Sirsi Circle had enthusiastic crowds, dressed in traditional attire moving their feet to the DJs music
---