The Global Pumps Market Analysis And Report By RationalStat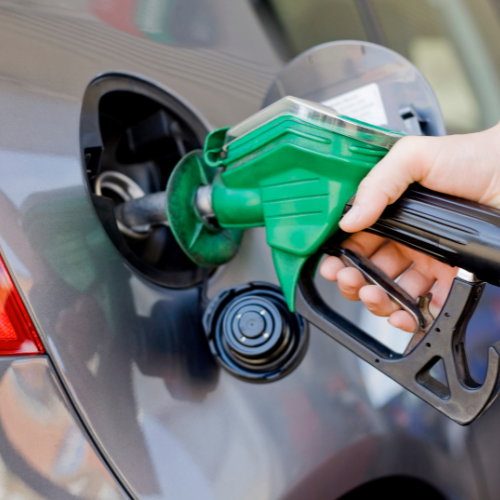 January 18, 2023 ( PR Submission Site ) –
The report, titled "Global Pumps Market" assesses the regional and global market by the pump type, the installation, the end user, and region. The report is comprehensive and provides thorough historical and forecast market size along with trends analysis. The report provides market share analysis, production capacity by the top players, competitive overview and replacement rates, and the installations of automotive and industrial pumps. The report also outlines strategic requirements numbers of sales per year, expansion opportunities production overview, and an assessment of competition for the main players in the global pump market analysis.
Market Overview and Dynamics of the Global Pumps Market
The global market for pumps is expected to expand at a rate of 3.5% over the forecast period of 2022-2028. The market is mainly driven by the increasing investments in production and exploration by oil and gas companies and the increasing use of pumps in the petrochemical, pharmaceutical, and medical industries.
The global market for pumps is expected to experience moderate growth over the next 6 years, driven mainly by the increasing private and public spending on modern water infrastructure. The growing use of industrial pumping in the petrochemicals chemical, medical, and pharmaceutical industries is fueling the development of the global pump market. In addition, the increasing development of infrastructure and exploring new water sources globally, due to increasing urbanization and rapid growth, have played a major role in the rapid expansion of pumps.
Asia Pacific is expected to be the dominant region in the global pump market. Pumps have been in great demand because of the general economic activity across the globe. In addition, in countries such as India and China, there is a rapid increase in the pump's demand anticipated on the back of the increasing industrial activities, construction, agricultural, and construction operations in these countries.
Segmental Analysis
Based on type, centrifugal pumps are expected to generate prominent revenue. Centrifugal pumps are the most majorly used pump as they are one of the best technologies for water and thin liquids and slurries that are encountered across every industry.
On the basis of end users, the oil and gas industry is anticipated to observe significant growth due to the excessive use of pumps and valves in the industry.
Based on region, Asia Pacific is dominating the region due to rapidly growing energy demand, coupled with a multifold increase in manufacturing and processing industries.
Competition Analysis
The global pump market is fragmented in nature with the presence of various players in the market. emphasizing competitive pricing. Various development strategies, like business expansion and joint ventures, promote market growth and provide lucrative growth opportunities to market players.  Product innovations, launches, and partnerships are the identified industry trend in the global pumps market. Significant consolidation is expected in the global market during the assessed period 2022-2028.
In February 2020, Ingersoll-Rand announced the spin-off of its industrial segment and combine it with Gardner Denver Holdings Inc. This was aimed to create an industrial company – Ingersoll-Rand Inc., with a stronger, broader portfolio of mission-critical industrial, energy, medical, and specialty vehicle products and services.
In May 2019, Ingersoll-Rand acquired the Precision Flow System, one of the prominent providers of fluid management systems consisting of brands like Milton Roy, LMI, Haskel, BuTech, Dosatron, YZ Systems, Williams, and Hartell. This acquisition enabled Ingersoll-Rand to reinforce its revenue stream by expanding its brand portfolio.
Some of the prominent players that contribute significantly to the market growth include Flowserve Corp., Grundfos Holding AS, KSB SE & Co. KGaA, ITT Inc., Sulzer Ltd., Ebara Corp., Weir Group PLC, Schlumberger Ltd., Baker Hughes Company, Clyde Union Inc., Dover Corp., Kirloskar Brothers Ltd., Ingersoll Rand, Inc. and Atlas Copco, among others.
RationalStat has segmented the Global Pumps Market on the basis of type, installation, end user, and region
By Type

Centrifugal Pump

Axial & Mixed Flow
Single-Stage
Multi-Stage
Others (Seal Less and Circular, Submersible)

Positive Displacement Pump

Reciprocating
Rotary

Artificial Lift
Screw and Progressive Cavity
Gear
Vane
Lobe
Others (Peristatic

By Installation
By End User

Oil and Gas
Chemical and Petrochemical
Water and Wastewater
Power Generation
Others (Mining, Agriculture, Equipment)

By Region

North America
Latin America

Brazil
Mexico
Rest of Latin America

Western Europe

Germany
UK
France
Spain
Italy
Benelux
Nordic
Rest of Western Europe

Eastern Europe

Russia
Poland
Rest of Eastern Europe

Asia Pacific

China
Japan
India
South Korea
Australia
ASEAN (Indonesia, Vietnam, Malaysia, etc.)
Rest of Asia Pacific

Middle East & Africa

GCC
South Africa
Turkey
Rest of the Middle East & Africa
For more information about this report, click here
About RationalStat LLC
RationalStat is an end-to-end US-based market intelligence and consulting company that provides comprehensive market research reports along with customized strategy and consulting studies.  The company has sales offices in India, Mexico, and the US to support global and diversified businesses. The company has over 80 consultants and industry experts, developing more than 850 market research and industry reports for its report store annually.
RationalStat has strategic partnerships with leading data analytics and consumer research companies to cater to the client's needs. Additional services offered by the company include consumer research, country reports, risk reports, valuations and advisory, financial research, due diligence, procurement and supply chain research, data analytics, and analytical dashboards.
Contact
RationalStat LLC
Dorinda Erwin, Content and Press Manager
sales@rationalstat.com
Phone: +1 302 803 5429