A Glimpse of What Lies Ahead For The Biodegradable Plastic Market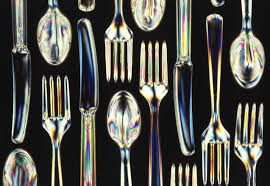 Europe to Dominate the Biodegradable Plastics Market:
October 3, 2018  ( PR Submission Site ) Europe is expected to dominate the Biodegradable Plastics market during the forecast period due to the growing pressure on the governing bodies to reduce landfills, carbon emissions, and ocean plastic pollution. The rising number of Biodegradable Plastics manufacturers in Europe will also spur the growth of the market. North America follows suit as it aims to reduce its carbon footprint.
Selected Regulatory Analysis Done in the Biodegradable Plastics Market Report:
The packaging segment is forecast to hold the largest share in the biodegradable plastics market owing to the high demand from the food and beverage industry. The emerging trend towards eco-friendly packaging to mitigate garbage disposal and landfill problems is expected to bolster the demand for biodegradable products.
Selected Driving Factors Mentioned in the Biodegradable Plastics Market Report:
– The growing demand for biodegradable plastic packaging in the food and beverage industry will drive the growth of the biodegradable plastics market.
– The presence of a high spending population in developed countries will spur the demand for biodegradable plastic.
– Strict reforms by governments that insist on the reduction of conventional plastic bags will drive the growth of the biodegradable plastic market.
– The increasing interest in environmental conservation will bolster the growth of the biodegradable plastics market.
– The growing trend towards eco-friendly packaging will elevate the demand for biodegradable plastics over the forecast period.
To access/purchase the full report, click the link below:
https://industryarc.com/Report/15536/biodegradable-plastic-market.html
Key Players of the Biodegradable Plastics Market:
Braskem, Roquette, and NatureWorks are the key players of the Biodegradable Plastic market.
Buhbli Organics and Peel Plastics have decided to lower the carbon footprint of their packaging by using Braskem'sI'm green bio-based Polyethylene in their Himalayan Bath Salts pouch.
Roquette offers plant-based monomers that can be used to create environmentally friendly plastics.
Natureworks provides naturally advanced materials which are made from renewable feedstocks.
The Biodegradable Plastic Market Is Segmented as Indicated Below:
Eco-friendly initiatives by corporates will drive the growth of the Biodegradable Plastic market.
A. Biodegradable Plastic Market – By Type
1. Bio based
1.1. PE
1.2. PET
1.3. PA
1.4. PUR
1.5. PRF
1.6. Others
2. Biodegradable
2.1. PLA blends
2.2. PHA
2.3. PBS
2.4. PBAT
2.5. Starch Blends
2.6. Others
3. Fossil based
3.1. PBAT
3.2. PCL
3.3. Others
4. Others
B. Biodegradable Plastic Market – By Feedstock
1. Sugarcane and Sugar Beat
2. Corn
3. Wood
4. Others
C. Biodegradable Plastic Market – By End User
1. Packaging
1.1. Films
1.2. Containers
1.3. Bags, Sachets & Nets
1.4. Trays and Punnets
1.5. Others
2. Automotive
2.1. Vehicle Components
2.2. Interior (Seats, Head Rests Or Arm Rests)
2.3. Exteriors Parts
2.4. Wheel Parts
2.5. Others
3. Electrical & Electronics
3.1. Electronic Devices
3.2. Audio Devices
3.3. Insulators
3.4. Others
3.5. Agriculture & Horticulture
4. Textiles
4.1. Woven
4.2. Non-woven
4.3. Others
5. Building & Construction
5.1. Bio Composites
5.2. Insulation Materials
5.3. Others
6. Medical
6.1. Implants (Screws, Pins Or Plates)
6.2. Material For Pills And Capsules
6.3. Dentistry
6.4. Tissue Engineering Materials
6.5. Others
7. Coatings
8. Pharmaceutical
9. Others
D. Biodegradable Plastic Market – By Geography (30+ countries)
E. Biodegradable Plastic Market Entropy
Company Profiles on  Biodegradable Plastic Market Report
1. Braskem
2. Roquette
3. Natureworks
4. Dupont
G. Appendix: Abbreviations, Sources, Research Methodology, Bibliography, Compilation of Experts, Disclaimer.
What can you expect from the report?
The Biodegradable Plastic Market Report is prepared with the main agenda to cover the following 20 points:
1. Market Size by Product Category
2. Market Trends
3. Manufacturer Landscape
4. Distributor Landscape
5. Pricing Analysis
6. Top 10 End User Analysis
7. Product Benchmarking
8. Product Developments
9. Mergers & Acquisition Analysis
10. Patent Analysis
11. Demand Analysis (By Revenue & Volume)
12. Country level Analysis (15+)
13. Competitor Analysis
14. Market Shares Analysis
15. Value Chain Analysis
16. Supply Chain Analysis
17. Strategic Analysis
18. Current & Future Market Landscape Analysis
19. Opportunity Analysis
20. Revenue and Volume Analysis
FAQs:
Does IndustryARC publish country, geography, or application–based reports in Biodegradable Plastic?
Yes, we do have separate reports and database as mentioned below:
1. Biodegradable Plastic Market Share (2018–2023)
2. North America Biodegradable Plastic Market Trends (2018–2023)
3. South America Biodegradable Plastic Market Analysis (2018–2023)
4. Europe Biodegradable Plastic Market Growth (2018–2023)
5. Asia Pacific Biodegradable Plastic Market Insights(2018–2023)
6. Rest of Middle East and Africa Biodegradable Plastic Market Outlook (2018–2023)
7. Packaging Biodegradable Plastic Market Forecast(2018–2023)
8. Automotive Biodegradable Plastic Market Value (2018–2023)
Does IndustryARC provide customized reports and charge additionally for limited customization?
Yes, we can customize the report by extracting data from our database of reports and annual subscription databases. We can provide the following free customizations:
1. Increase the level of data in application or end user industry.
2. Increase the number of countries in geography or product chapter.
3. Find out market shares for other smaller companies or companies that are of interest to you
4. Company profiles can be requested based on your interest.
5. Patent analysis, pricing, product analysis, product benchmarking, and value and supply chain analysis can be requested for a country or end use segment.
Any other major customizations can be discussed with our team. We can also provide you with a separate quote based on your requirements. You can drop an e-mail to sales@industryarc.com to learn more about our consulting services.
Media Contact
Mr. Venkat Reddy
Sales Manager
Email 1: sales@industryarc.com
Or Email 2: venkat@industryarc.com
Contact Sales: +1-614-588-8538 (Ext-101)
About IndustryARC
IndustryARC is a Research and Consulting Firm that publishes more than 500 reports annually, in various industries such as Agriculture, Automotive, Automation & Instrumentation, Chemicals and Materials, Energy and Power, Electronics, Food & Beverages, Information Technology, and Life Sciences & Healthcare.
IndustryARC primarily focuses on cutting-edge technologies and newer applications in a market. Our custom research services are designed to provide insights on the constant flux in the global supply–demand gap of markets. Our strong team of analysts enables us to meet the client's research needs at a rapid speed and with a variety of options.
We look forward to helping the client address its customer needs effectively, stay ahead in the market, become the top competitor, and get real-time recommendations on business strategies and deals. Contact us to find out how we can help you today.
---
Summary
The Global Biodegradable Plastics market was $17 billion in 2017 and is estimated grow with CAGR of 21% till 2022 to reach $44 billion. Biodegradable plastic being an alternative to conventional plastics offers advantages over conventional plastics such as a reduced carbon footprint and also additional waste management options such as composting. The current market for biodegradable plastics is characterized by a vibrant growth rate and a strong diversification.
Source
https://industryarc.com/Report/15536/biodegradable-plastic-market.html?utm_source=15536&utm_medium=Rohith&utm_campaign=Rohith
---