Gill Broking Launches the New "Gill Bro" Mobile Trading App Offering Better Trading Experience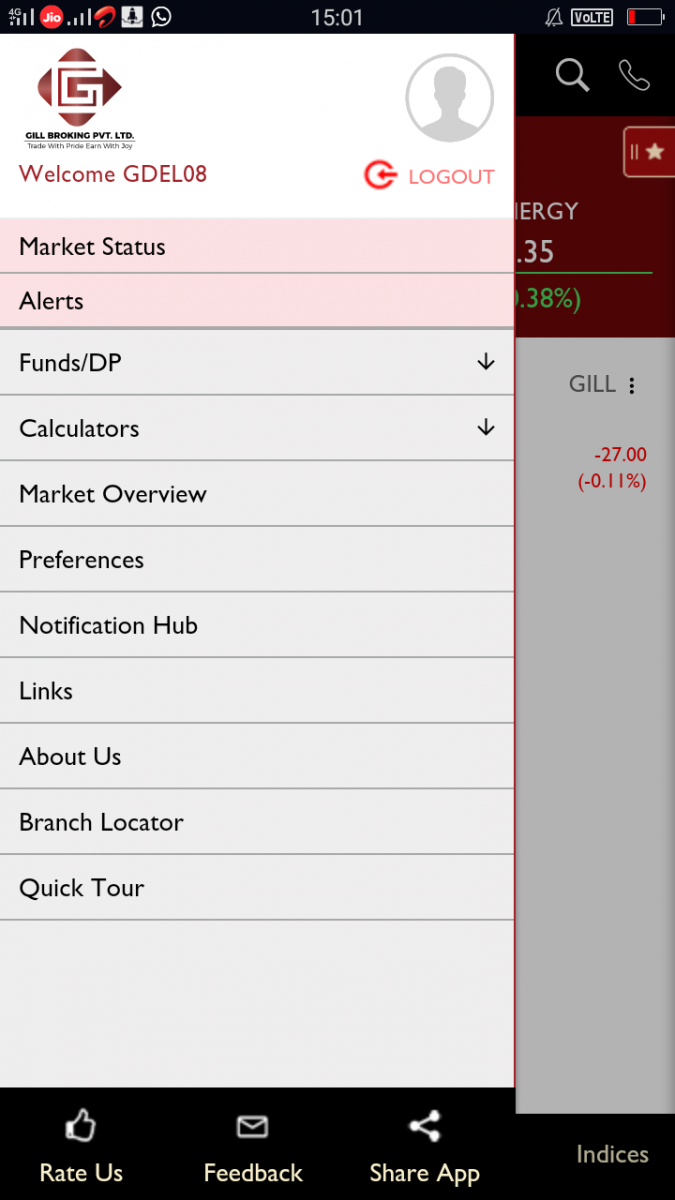 April 4, 2019 ( PR Submission Site ) – The Gill Bro application comes out with a user-friendly interface and thus users can now operate the options without any difficulties. Users can now easily browse the list of stocks that enable the user to choose the suitable facets as traders need, handling their own trade in the right way. Gill Broking assures that their app helps users carry out a safe fund transfer ensuring that app users can now handle the money in a proper way. In this way, users can now get the real-time benefits of using this app that makes users feel happier knowing that they can do a great business. Gill Broking ensures that traders won't miss a single business opportunity thus helping traders achieve success in comprehending the true importance of mobile commodity trading. In this way, investors can become successful commodity traders managing good profits.
Gill Broking helps traders get quotes from the commodity list that helps traders make the right decisions. Also, traders can search quotes along with all the necessary details to ensure that traders find the best options they need. Traders can even consult with experts about how to obtain suitable options. It's easy to install the mobile app and traders can now continue trading anytime, anywhere. Gill Broking helps traders carry their office everywhere and traders can handle their trade in a flawless way. The Gill Bro app is available on the Google Play Store. Also, it supports Apple and MAC operating systems.
Using the Gill Bro mobile application, traders can get familiar with new trading opportunities that provide inspiration to enhance business opportunities. Traders can now monitor the market all the time and that helps with obtaining innovative strategies to improve a trader's overall business set up. The Gill Bro trading app provides comprehensive features, which are easy to use and thus the app user can feel confident knowing that trader can handle the options in their own way.
Apple Link: https://itunes.apple.com/in/app/gillbro/id1407194781?mt=8
Android link: https://play.google.com/store/apps/details?id=com.wave.gill
Gill Broking helps traders by providing the best trading solutions and investors can now become successful traders. For further details:
Contact Us
Gill Broking
Phone No: – 8750000121
Email ID – support@gillbroking.com
Website – https://www.gillbroking.com
---
Summary
Gill Broking helps to carry out effective mobile commodity trading that helps users to handle the features easily. It saves time and thus anyone can handle the options without travelling anywhere. In this regard, Gill Broking brings in the Gill Bro app featuring all smarter features that help traders to get familiar with all the positive aspects.
Source
https://www.pr.com/press-release/765654
---