Is Plastic Wall a Better Alternative to FRP for Dog Kennels?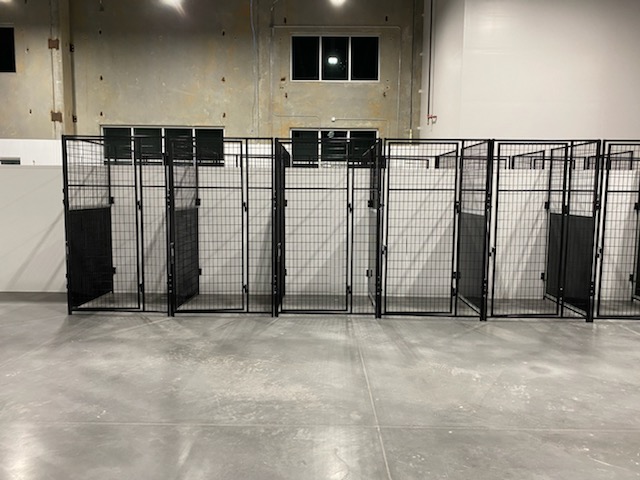 March 24, 2023 ( PR Submission Site ) –
Dog kennels should always be highly sanitized and hygienic, given how they can directly impact your dog's health. Duramax's ASTM-certified PVC panels are highly impervious to moisture and water, which adds to their durability and helps them last 4-5 times longer than FRP.
PVC Dog Kennel Wall Panels
One ideal and economical way to protect your dog kennel walls from further decaying and deterioration because of moisture is by covering them with PVC paneling. Unfortunately, FRP fails to perform amidst high moisture levels and condensation. They end up retaining moisture instead of preventing them from ruining the walls. The 100% waterproof PVC panels are, however, better performing. Apart from stopping moisture penetration, they also discourage mold and mildew growth, which proves highly beneficial for the kennel environment as it promotes a disease-free environment.
Vinyl Panel Installation
Installing plastic wall panels inside kennels is a small deal, as even an unskilled person can fix the panels on the walls using invisible fasteners and studs. FRP panel installation is time-consuming and expensive, as you would have to rely on more than one professional technician for the job. However, a skilled laborer can fix PVC panels within 7-8 hours, causing zero disturbance to your dogs and business without requiring you to keep them shut for days. In addition, 100% pure-raw vinyl-made panels are 40% more profitable in labor and 50% in material costs.
Impact and Abuse-Resistant PVC Paneling
Dogs are highly-energetic animals who love playing around, fetching, and enjoying their time, especially the younger ones. Therefore, introducing wall cladding material inside the kennel requires entrepreneurs to evaluate their resistance to abuses and impacts. PVC panels are highly impact and abuse resistant, which makes them perfect for dog kennels. Unlike FRP and drywall, which might develop marks, stains, and scruffs, PVC panels, on the other hand, stays as if it is even being hit accidentally.
---
Summary
Looking for FRP suppliers is useless as FRP wall panels are the incompetent solution for such places, owing to their non-waterproofing abilities. Therefore, they cannot prevent moisture from passing through the wall surface and are responsible for moldy walls. The presence of mold inside kennels is immensely risky for dogs since they fall sick frequently and can pick up on allergies.
---