FNA Wins Central Banking's Best Analytics Solution Provider Award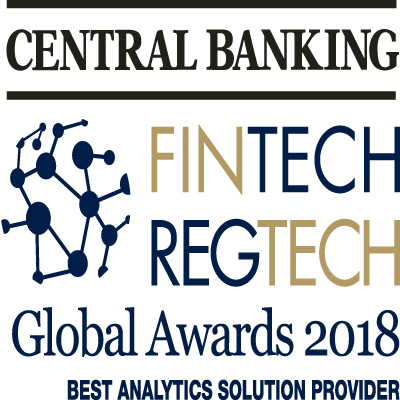 London ( PR Submission Site ) October 25, 2018:  Financial Network Analytics, Ltd. (FNA), a deep technology company and leader in the Supervisory Technology (SupTech) and Regulatory Technology (RegTech) marketplaces, recently won Central Banking Publications' Best Analytics Solution Provider Award. The award was presented at the recent Central Banking FinTech & RegTech Global Summit 2018 in Singapore.
FNA was recognized for its extensive experience in delivering innovative solutions to the world's central banks and regulators using advanced analytics, including artificial intelligence (AI) and machine learning (ML). Over a decade of pioneering research in network analytics for financial markets makes FNA a leader in its field, with the company's clients including many of the world's largest central banks, regulators, financial market infrastructures and financial institutions. The company's flagship product, the FNA Platform, enables insights by the mapping and monitoring interconnectedness in complex financial networks and supports the simulation of operational and financial risks.
Upon receiving the award, Kimmo Soramäki, FNA's Founder and CEO, noted, "Since the global financial crisis a decade ago, central banks, regulators and commercial financial services players have increasingly recognized the importance of drawing on network analytics to understand our increasingly interconnected financial world. FNA is proud to be at the forefront of this exciting field."
FNA is the first company globally focused 100% on applying network science in financial services. Attention to this area has accelerated over the last decade and is supported by the increasingly granular data sets now available to regulators and financial institutions. FNA's clients have implemented solutions including derivatives analytics, counterparty and other credit risk analytics, liquidity and solvency monitoring and simulation, as well as anti-money laundering anomaly detection.
Phillip Straley, FNA's President, also commented, "Our Supervisory client's increased recognition of the critical information advantage and efficiencies that advanced data analytics can bring for quality regulation has driven our focus on the SupTech market."
About FNA
FNA is a London-based deep technology company and a leader in Regulatory and Supervisory Technology. FNA's mission is to make the financial system safer and more efficient. FNA's SaaS Platform allows financial institutions to map and monitor complex financial networks and to simulate operational and financial risks. FNA's clients include the world's largest central banks, financial market infrastructures, and leading financial institutions.
For more information about FNA, visit http://www.fna.fi or contact the firm at press(at)fna(dot)fi +44 20 3286 1111, and follow on Twitter @fnalab. FNA is headquartered in London.
---
Summary
FNA's recent win of Central Banking's "Best Analytics Solution Provider" award solidifies the firm's global leadership position in Supervisory Technology.
Source
Financial Network Analytics (FNA)
---