Flying Lady Tours – Offers Yacht charter tours in Jupiter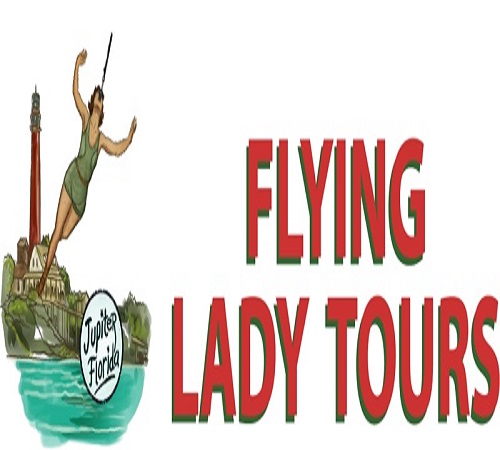 (prsubmissionsite) October 31, 2019 – Flying Lady Tours is a leading Yacht charter in Jupiter which offers exclusive options to travel around the Jupiter and surrounding areas. You can enjoy the real natural beauty of waterways. They provide an opportunity to explore the extraordinary beauty of the waterfront landscape to travelers.
Full Day Charter
This full day trip takes you from the Jupiter north to the waterfront of port Salerno. This is the perfect trip that offers you water sports activities, hiking, Delicious dining options etc.
Jupiter Inlet Tours
Jupiter Tours offers a 30-minute inlet tour which covers the major natural inlets of east coast Florida. The journey makes you understand the rich history life of Jupiter.
Loxahatchee Sunset Loop
Loxahatchee is Florida's beautiful river. The tour offers you a wonderful journey along the Loxahatchee River to explore the wildlife of the river. You can sit, relax and enjoy the pelican island and Jupiter's largest sandbar.
Jupiter Island Tour
This is a guided tour that is heading through the Intracoastal Waterway and southern section of the Indian River. You will also get the opportunity to see the Jupiter Light House and the natural beauty of waterways.
Friendly Service
The Service provided by the firm is very good and they will make you comfortable with all your requirements. You will get full privacy with your family or friends. You can control your journey according to your requirements and the proficient captain will entertain you in every aspect.
About Flying Lady Tours
Flying Lady Tours is an Exclusive Yacht Charter in Jupiter that offers full days tours, Jupiter Inlet visit, Sunset cruise, Dinner Cruise, Waterfront cruise to the travelers. The experienced captain will accompany you and share with you the features about each place and overall it will give you a unique experience through the waterways. For more information, visit https://flyingladytours.com/
Address
960 N Hwy A1a Slip #1
Jupiter, Florida, 33477, USA
561-222-3622
---
Summary
Flying Lady Tours is Jupiter's exclusive boat service and is the only night launch charter operated around Jupiter, FL.
Source
https://flyingladytours.com/
---