Global Agricultural Fertilizer Applicator Market Expected to Expand at a CAGR of 4.3% between 2019 and 2027: Industry Probe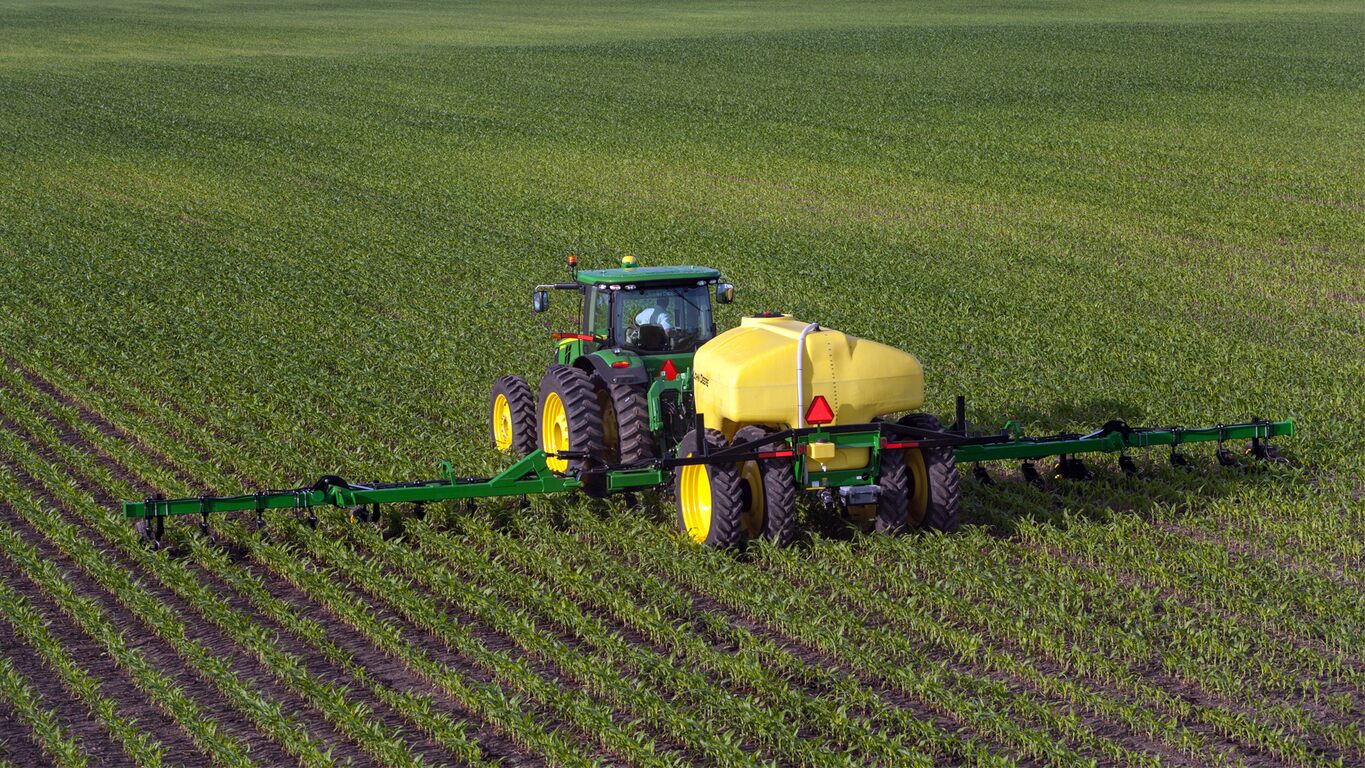 (prsubmissionsite) March 18, 2020 : According to a new market report published by Industry Probe (www.industryprobe.com) titled 'Fertilizer Applicator Market (Product: Broadcast Fertilizer Applicator and Drop Fertilizer Applicator; Type: Handheld/Push, Pull Type, and Equipment Mounted; Fertilizer: Dry Fertilizer and Liquid Fertilizer; Application: Agricultural, Commercial, and Residential) – Global Industry Dynamics 2018-19, Trends and Forecast, 2020–2027,' the global agricultural fertilizer applicator market was valued at US$ 1,471.2 Mn in 2018 and is expected to expand at a CAGR of 4.1% from 2019 to 2027.
The report from Industry Probe attributes the anticipated growth of the fertilizer applicator market to increasing government support, growing adoption of mechanization, increasing demand for operational efficiency, and improved productivity. The fertilizer applicator market is also anticipated to be driven by increasing sales in developing nations such as Brazil, India, and China as these countries continue to mechanize their agricultural sectors. Furthermore, population expansion and strong economic growth are anticipated to put pressure on the agriculture sector to be more competent, thereby increasing sales of fertilizer applicators.
Click here to Access Sample Report: Fertilizer Applicator Market
The report also mentions the restraining factors to the growth of the overall market during the forecast period. These include increasing commodity price volatility affects small farmers. In a low price scenario, farmers are more deprived, which forces them to minimize investment in farm mechanization. The unpredictability can lead to non-optimal decisions and production levels. Additionally, volatility becomes an obstacle when it induces risk-averse behavior, resulting in inefficient investment decisions for agricultural machinery consumption which is expected to be a major restraining factor for the global agricultural fertilizer applicator market.
The report has segmented the global fertilizer applicator market on the basis of product, type, fertilizer, application and region. In terms of application, agricultural fertilizer applicator segment acquired major market share of approximately 75% in 2018 in terms of revenue. Adoption of IoT technologies and integration of smart technologies in the agricultural sector is growing rapidly, thereby encouraging manufacturers to provide connected solutions to their customers. These technologies control the fertilizing process and provide remote monitoring, allowing farmers to improve productivity and efficiency. Increased production using fertilizer applicators is one of the major factors expected to boost the agricultural fertilizer applicator market during the forecast period. In terms of fertilizer, dry fertilizer applicator segment acquired major market share of approximately 66% in 2018. However, the liquid fertilizer applicator segment is anticipated to expand at a high CAGR of 4.9% during the forecast period.
The fertilizer applicator market is dominated by several players who are focused on the development of new products to cater to the changing consumer preferences.
The report includes the below mentioned pointers of major players operating in the fertilizer applicator market:
Competition Matrix
Company Overview
Product Profiling
Market Share Analysis (2018)
Product Comparison Analysis
Business Strategies / Recent Developments

Technological advancements
Key mergers and acquisitions
Expansion strategies

Company Financials
Some of the key companies operating in the global fertilizer market are included in this report to give a better competitive analysis of the market and these are AGCO Corporation, Deere & Company, AMAZONEN-WERKE H. Dreyer GmbH & Co. KG, Great Plains Manufacturing, Inc., Salford Group, Inc., New Leader Manufacturing., FAST AG Solutions, Kennco Manufacturing, Inc., Dalton Ag Products, Kongskilde Agriculture, Rolland Trailers, and The Scotts Company LLC.
About Us
Industry Probe is a global market intelligence and advisory firm with an unwavering purpose to help businesses achieve strategic objectives through a varied range of offerings. Based on a unique amalgamation of our big data technology and human intelligence, our services are dedicated to serve the businesses operating in the consumer goods and industrial machinery sectors. Our offerings comprises syndicated research, strategic consulting & advisory services, competitive intelligence, and full time engagement to bring true & actionable insights into our clients' business environment. Combining research & technology adoption, playing the perfect mix of the best data, and centered on consumer goods & industrial machinery sectors, Industry Probe believes in targeting one industry at a time.
Contact
1441 Broadway, 6th Floor – # 6131
New York, NY 10018
Contact: +1-917-985-8551
Email: sales@industryprobe.com
Website: https://www.industryprobe.com/
---
Summary
Fertilizer Applicator Market report is a result of a thorough secondary research as well as interviews with industry experts.
---