Farm Management System Offers Fully Automated Remote Irrigation Solution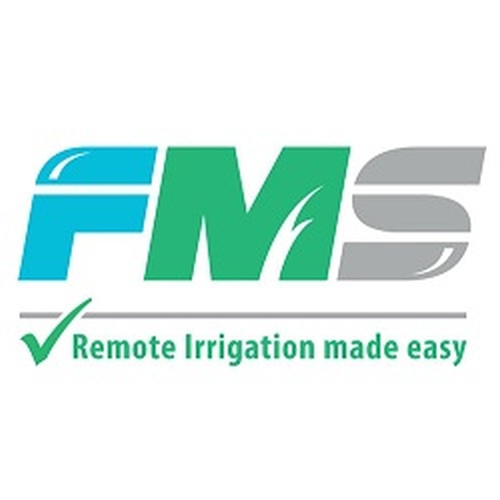 Toowoomba, Queensland, 24 August 2019 ( PR Submission Site ) – Farm Management System have launched FMS, a remote irrigation control system that provides real-time visibility into the operating status of motors, pumps, valves, flow rate and other parameters of an irrigation system, from the convenience of a smartphone or laptop. The software system, FMS Control, has also been designed with an open framework, allowing the system to grow over time as requirements change.
When asked about FMS, founder and Managing Director Kane Adamson said, "From day one, we developed FMS to be compatible with any off-the-shelf sensor and control any device available on the market. By wiring the sensors into the device, FMS is almost guaranteed to fit into any existing irrigation set up. While other systems require a sim card or the use of line of site wireless technologies, we utilise LoRaWan technology that can wirelessly transmit signals up to 15km line of site or 3km through heavy vegetation and buildings. It is simple to install and quick to get up and running."
With FMS automated irrigation system growers will have the power to easily monitor and analyse their irrigation with actionable information for immediate improvements in efficiency. The FMS automated irrigation system provides total control, allowing the user to start, stop or skip pump runs with a click of a mouse or tap of the screen.
"The comprehensive programming abilities of FMS Control allow you to set up complex irrigation schedules. They are accessible from any internet-enabled device. The software used in it enables you to manage your irrigation online, using your computer at home or a smartphone when you're away" added Mr Adamson.
At Farm Management System, they have also designed FMS with the unique function of user settable rules. This feature allows users to make changes to their irrigation operation when it suits them, unlike other systems that still require users to contact the software programmer to manually make changes. They also provide high quality training that ultimately puts the grower in complete control. Once an FMS solution is identified they also provide comprehensive training on the true potential of the system.
About Company
Based in Australia, Farm Management System was born from the significant demand for a truly adaptable and user-friendly automated irrigation system. Over three years of extensive development and on-farm testing later, FMS is rapidly becoming the management backbone of many farming operations, providing growers with an automated irrigation solution that is easy to install, easy to programme and can be adapted to any irrigation set up. Visit https://farmmanagementsystem.com.au/
Contact Details
Contact Name: Kane Adamson
Address: 101 Taylor Street, Toowoomba, Queensland, Australia, 4350
Phone Number: 1300 003 367
---
Summary
With many years of experience, Farm Management System offers a complete way to remotely monitor and control your irrigation equipment.
Source
https://farmmanagementsystem.com.au
---