Farida Malik of AAFT Now International Star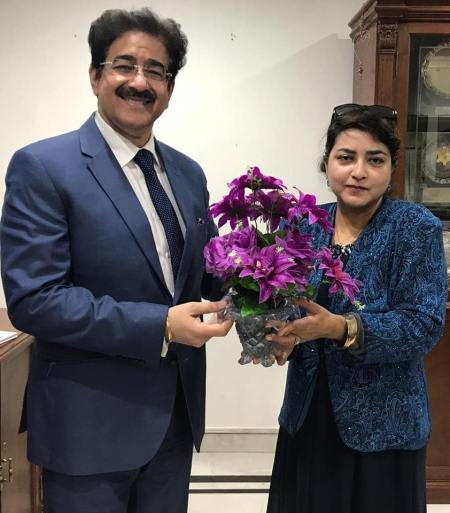 January 5, 2019  ( PR Submission Site )  AAFT School of Performing Arts welcomed alumna Farida Malik who has created a wonderful niche for herself in light music and stage performance.
A long experience in music and stage performances Farida Malik thanked school for grooming her in arts and crafts at Marwah Studios during her stay at Noida. "I am so happy to be back at AAFT, and ready for the show at Marwah Studios very soon," said Farida planning a show at Noida Film City.
Farida Malik has finished her series of shows at Kathmandu and other cities in Nepal recently. She will be performing in India soon. AAFT has decided to honor Farida for her deep involvement in music.
"After creating name for herself in USA Farida has done well in Nepal, next is India. She must be given a pat on her back for crafting wonderful name for AAFT," said Dr. Sandeep Marwah President of AAFT.
---
Summary
Farida Malik With Sandeep marwah, Sandeep marwah President of AAFT
---