Exciting Possibilities In The BioControl Agents Market and Their Potential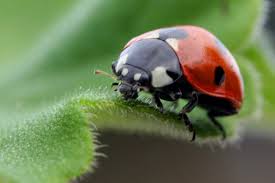 North America continues to lead the BioControl Agents market share during 2018-2023:
October 3, 2018  ( PR Submission Site ) North Americas dominated the global BioControl Agents market with a value share of 38% in 2017. Europe is estimated to grow prominently at CAGR 9.56% during 2018-2023, owing to the increasing number of programs that are being laid down by USDA (United States Department of Agriculture). On-Field application segment held the highest revenue of $460 million in 2017, and is estimated to reach $819 million by 2023 at 10.10% CAGR.
In the APAC region, increasing awareness among farmers with regards to the needs of the crops, along with the rapid development of agricultural technologies, has been facilitating the bio control agents market during the forecast period 2018-2023. Emergence of India as a manufacturing hub offering low-cost platforms as compared to China, offers opportunities related to manufacturing expansion which also eventually helps the companies to tap the growing Asia-Pacific market. Asia-Pacific is projected to register the highest growth rate of 11.15% CAGR during the forecast period.
Selected / Sample Analysis done in the BioControl Agents Market Report:
Value chain for bio-control agents market has been established as an interdependent and complex network, comprising of substance manufacturers, distributors and different groups of crop and non-crop growers.
Contract manufacturing, packaging, regulatory bodies and farming communities also play an important role in value addition.
– Defining and implementing the R&D, according to the market trends, and future applications and establishing value chain frameworks accordingly, has made the industry more agile.
– Increasing surveys helps the market players to develop active ingredients that provide appropriate pest and insect control solutions.
– Different applications need different set of ingredients, employ various processes, and packaging techniques.
– Regulatory bodies approve ingredients and substances through thorough analysis to match the environmental conditions related to the safety and environmental impact while being used. In addition, they also establish and maintain regulations that provide guidelines for storage and distribution of substances.
Excerpts on Market Growth Factors Mentioned in the BioControl Agents Market Report:
– Growing awareness of bio-control agents among consumers about the consumption of contamination-free food, BCA are projected to expand at a higher rate, which will drive the growth of the market.
– Rising demand of bio-control agents as an alternative to pesticides, are boosting the growth and development of the market.
– Increasing concern about soil fertility, environmental and food contamination associated with the excess use of chemical pesticides, are the key factors which are boosting the growth of this market.
To access/purchase the full report browse the link below
https://industryarc.com/Report/15013/biocontrol-agents-market.html
Key Players of the Biocontrol Agents Market:
– Bayer CropScience AG and Syngenta AG are analyzed to be the dominant players of bio-control agents market.     Bayer CropScience AG, one of the key players, has witnessed strong revenues in 2016 for their bio-control agents.
– Though the industry has witnessed rise in R&D prices coupled with fierce price competition, key players are     managing to sustain the market demand and profit margins with strategic investments and production flexibility.
Biocontrol Agents Market Report is Segmented as below.
Biocontrol Agents Market By Active Substance:
Microbials
Bacteria
Viruses
Fungi
Others
Macrobials
Parasitoids
Predators
Weed Killers
Entomopathogenic Nematodes
Biocontrol Agents Market By Application:
Seed Treatment
On-Field
Post-Harvest
Connected Injectables Drug Delivery Devices Market By Environment:
Horticulture
Out Field Crops
Biocontrol Agents Market By Target Pest:
Arthropods
Weeds
Micro-Organisms
Biocontrol Agents Market By Crop Type:
Cereals & Grains
Vegetables & Fruits
Pulses & Oils
Others
Biocontrol Agents Market By Geography ( Covers 18+ Countries )
Biocontrol Agents Market Entropy
Companies Cited / Interviewed in Biocontrol Agents Market
Basf SE
Novozymes
Marrone Bio Innovations
Biobest Group NV
Certis USA L.L.C.
Andermatt Biocontrol AG
Koppert B.V.
Company 8
Company 9
Company 10+
What can you expect from the BioControl Agents Market report?
The Biocontrol Agents Market Report is Prepared with the Main Agenda to Cover the following 20 points:
Market Size by Product Categories
Market trends
Manufacturer Landscape
Distributor Landscape
Pricing Analysis
Top 10 End user Analysis
Product Benchmarking
Product Developments
Mergers & Acquisition Analysis
Patent Analysis
Demand Analysis ( By Revenue & Volume )
Country level Analysis (10+)
Competitor Analysis
Market Shares Analysis
Value Chain Analysis
Supply Chain Analysis
Strategic Analysis
Current & Future Market Landscape Analysis
Opportunity Analysis
Revenue and Volume Analysis
Frequently Asked Questions:
Does IndustryARC publish country, or application based reports in Biocontrol Agents Market?
Response: Yes, we do have separate reports and database as mentioned below:
North America Market for Biocontrol Agents Market Share(2018-2023)
APAC Market for Biocontrol Agents Market Growth(2018-2023)
Europe Market for Biocontrol Agents Market Analysis(2018-2023)
Cereals & Grains Market for Biocontrol Agents Market Trends(2018-2023)
Vegetables & Fruits Market for Biocontrol Agents Market Outlook(2018-2023)
Pulses & Oils Market for Biocontrol Agents Market price (2018-2023)
Does IndustryARC provide customized reports and charge additionally for limited customization?
Response: Yes, we can customize the report by extracting data from our database of reports and annual subscription databases. We can provide the following free customization
– Increase the level of data in application or end user industry.
– Increase the number of countries in geography or product chapter.
– Find out market shares for other smaller companies or companies which are of interest to you.
Company profiles can be requested based on your interest.
– Patent analysis, pricing, product analysis, product benchmarking, value and supply chain analysis can be requested for a country or end-use segment.
– Any other major customizations can be discussed with our team, we can provide a separate quote based on your requirements. You can drop in an e-mail to sales@industryarc.com to discuss more about our consulting services.
Media Contact:
Mr. Venkat Reddy
Sales Manager
Email 1: sales@industryarc.com
Or Email 2: venkat@industryarc.com
Contact Sales: +1-614-588-8538 (Ext-101)
About IndustryARC:
IndustryARC is a Research and Consulting Firm that publishes more than 500 reports annually, in various industries such as Agriculture, Automotive, Automation & Instrumentation, Chemicals and Materials, Energy and Power, Electronics, Food & Beverages, Information Technology, Life sciences & Healthcare.
IndustryARC primarily focuses on Cutting Edge Technologies and Newer Applications in a Market. Our Custom Research Services are designed to provide insights on the constant flux in the global supply-demand gap of markets. Our strong team of analysts enables us to meet the client research needs at a rapid speed, with a variety of options for your business.
We look forward to support the client to be able to better address their customer needs, stay ahead in the market, become the top competitor and get real-time recommendations on business strategies and deals. Contact us to find out how we can help you today.
---
Summary
The global Biocontrol Agents market is estimated to surpass $3.71 billion by 2023 growing at an estimated CAGR of more than 9.86% during 2018 to 2023 majorly driven by the growing awareness of biocontrol agents among consumers. In addition to this, increasing concentration in food contamination due to variety of chemicals is fueling the market growth
Source
https://industryarc.com/Report/15013/biocontrol-agents-market.html?utm_source=15013&utm_medium=Rohith&utm_campaign=Rohith
---