Elkos Pens Introduces New Gel Pen – Que Assorted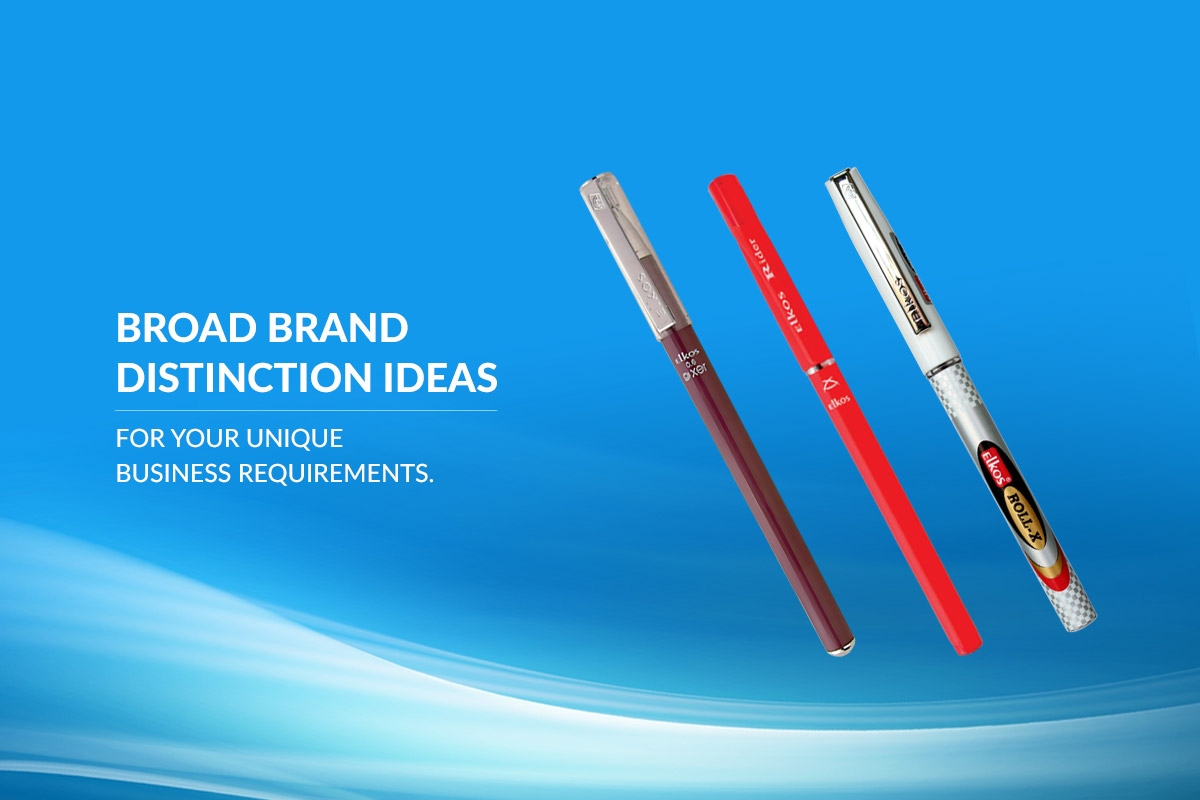 06 September 2019 ( PR Submission Site ) – Elkos Pens, a leading brand in the writing instrument industry, has unveiled a new gel pen "Que Assorted" – luxurious writing instruments that perfectly combine timeless design, passion for precision and superb craftsmanship. (https://www.elkospens.com/gel-pens-que-assorted.html).
The Que Assorted stands out thanks to its modern, minimalist design and five vivid colors. The Pen boasts of Korean technology with the quick start time and uses cushioning to adapt to the writing pressure, giving you a relaxed feeling in your hand, even after longer periods of writing, and allowing you to enjoy excellent writing comfort. Another decisive advantage of the pen is the even and extremely precise lines, with a width of 0.3 mm.
"We are excited to launch our Que Assorted gel pen to match the wants and needs of our customers. The Que Assorted is one of our most sought-after products, and it continues to impress with long-lasting performance," said Mr Vijay Singh, Assistant Manager- Marketing, Elkos Pens Ltd.
Packaging;
5 N Pouch
250 N Inner Box
3000 N Master Carton
Pricing and Availability
Elkos Que Assorted gel pens are available now with retailers across India. You can follow the latest company updates on https://www.facebook.com/elkospens .
About the company
Elkos Pens Limited was incorporated in the year 2003-04 as manufacturer and exporter of ball pen, gel pen, direct fill pen, sketch pen and refills.
ELKOS Pens has been certified by the standards of ISO 9001:2008(QMS), awarded the prestigious Government of India registered One Star EXPORT HOUSE & has a distinguished honour of being stationery partners in reputed Indian educational institutes like IIT's & IIM's.
Company Name : Elkos Pens Limited
Address : 16 Strand Road, Diamond Heritage, 10th Floor, Office No : 1015A,Kolkata – 700 001 West Bengal, India
Phone : +91-33-6607-9643 /+91-33-6607-9644
Url : https://www.elkospens.com/
---
Summary
Elkos Pens, a leading brand in the writing instrument industry, has unveiled a new gel pen "Que Assorted"
---