edynamic Rebrands to Altudo – the 1:1 Personalization Company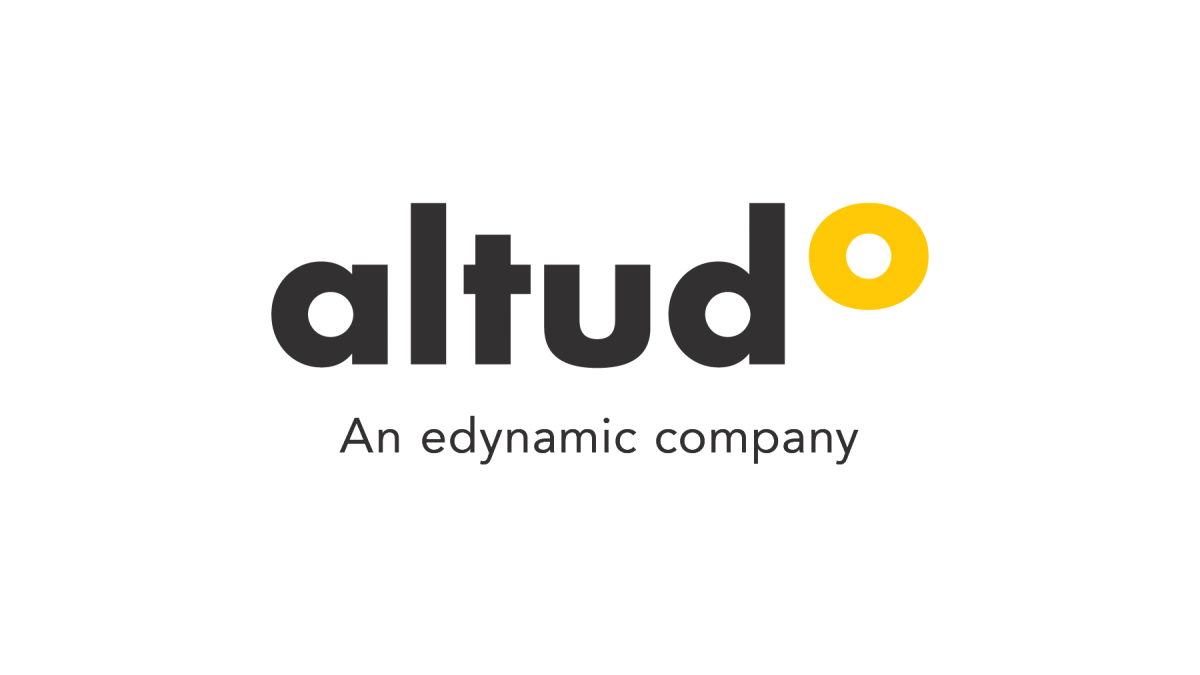 New York ( PR Submission Site ) October 26, 2018 – edynamic, a leading global digital marketing, and technology agency, announced their rebrand to Altudo, today. The comprehensive rebrand reflects the company's new vision and evolution into a specialized customer experience company that leverages best-of-breed Martech platforms, to drive revenue through personalized experiences.
"It's an opportune time for us to refresh our brand. Today, brands compete on customer experience. Customer Experience leaders deliver personalized and meaningful experiences, wherever their customers can gain their trust and loyalty. Over the past few years, our business has expanded across the breadth of customer experience solutions, and we've grown substantially with this singular focus."
"Altudo finds its origins in the Greek word 'Altitudo'. To us, it signifies our mission to improve the customer experience our clients deliver to their customers, and take CX to new altitudes. Our growth framework – Revenue Engine, brings our value proposition to life. With the Revenue Engine, we work across Martech ecosystems, with technologies such as Sitecore, SalesForce, and Adobe – combined with experience and strategy capabilities, to create personalized experiences that drive revenue for our clients. Our new brand, Altudo, promises to deliver this value proposition – every time," says Rahul Khosla, CEO Altudo (formerly edynamic).
"Brands need multiple partners to make their customer experiences work – technologists, data scientists, experience designers and digital marketers," adds Vivek Mehra, CDO Altudo "We have methodically built out the talent, capabilities and assets, to address these disparate needs in one unified paradigm. We've put together Martech frameworks, customer experience design & implementation, and analytics skills for over 8 industries – to deliver end-to-end solutions. With this rebrand, we are unifying these elements to help our clients re-imagine their customer experience and provide clear ROI & growth for their business."
Learn more about Altudo at www.Altudo.co
About Altudo
Altudo (formerly edynamic) enables brands to deliver personalized customer experience by integrating the Martech eco-system and create 1:1 personalized experiences, driven by data to grow revenue streams.
Altudo's Revenue Engine methodology brings together deep Martech Expertise, CX & Demand Gen Strategy, Engagement Analytics & Cross Channel Orchestration to drive personalized experiences.
Altudo counts Sitecore as a key partner. As a Sitecore Platinum partner with 6 Sitecore MVPs, Altudo unleashes the power of Sitecore solution in seamless, personalized website experiences throughout the customer journey.
The organization has completed 2000+ projects for more than 200 clients, including 45+ Fortune 500 firms, to help deliver ROI using their Martech stack including CX strategy, marketing automation, and data analytics.
For more information, pls reach out to:
Amit Thapliyal
Global Director- Marketing
marketing@altudo.co
www.altudo.co
---
Summary
The new brand reinforces the company's focus on helping global brands drive revenue through personalized experiences, curated customer journeys, and integrated Martech solutions.
---