Dr. Garg's Multispeciality Dental Centre Is Enhancing Smiles With Tooth Jewellery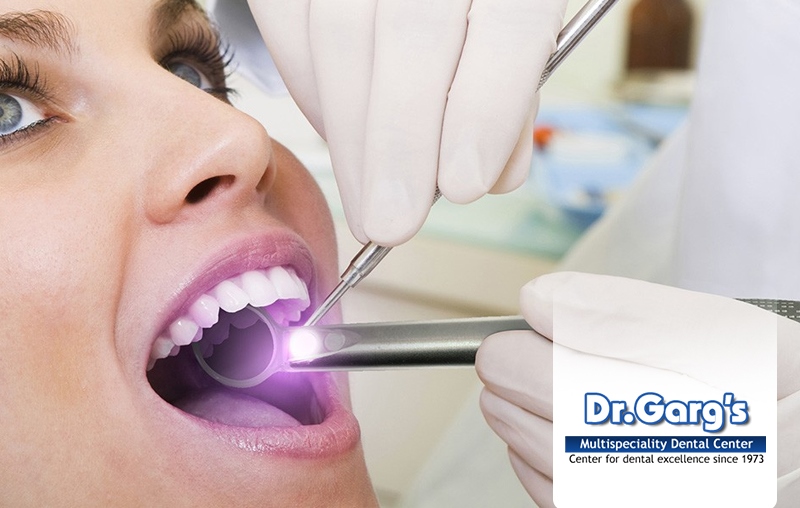 April 22, 2019 ( PR Submission Site )  – Established in 1973 due to the pioneering efforts of Dr. Shyam Garg, Dr. Garg's Multispeciality Dental Centre is one of the leading and the oldest dental practices in Delhi. It specializes in offering a range of dental services with a difference, which enables people to achieve optimum oral health and wear smiles they have always yearned for. Dental treatments offered at Dr. Garg's Multispeciality Dental Centre are not only famous for their rewarding results but for their affordability also.
Answering a query, Dr. Garg's Multispeciality Dental Centre's spokesperson in an interview stated, "Our dental specialists have a knack for providing patients with the most appropriate dental treatments available. To achieve the best results, they combine the latest innovations in dentistry with a unique personal touch. In their efforts to be abreast with the latest developments and advances in the field, they regularly attend dental education programmes, read journals and count on the internet for the same."
Dr. Garg's Multispeciality Dental Centre offers a wide assortment of dental treatments, which include dental implants, orthodontics, gums treatment, cosmetic dentistry, kids dentistry, dental fillings, and root canal treatment (RCT). Advanced implantology solutions, tooth removal, tooth replacement, dental radiology, smile makeover, dentures, TMJ treatment, full mouth rehabilitation, oral cancer detection, and dental emergency are some other treatments offered by the coveted dental center.
The spokesperson added, "Gone are the days when people used to visit dental clinics only to seek treatment for their ongoing dental troubles. Many people today seek dental help for enhancing their looks, smile, and confidence, which is termed as cosmetic dentistry or aesthetic dental procedures. We at Dr. Garg's Multispeciality Dental Centre have earned a reputation for providing a slew of simple and complex aesthetic dental treatments to patients. They include digital shade determination, teeth whitening, zoom whitening, cosmetic contouring, crooked tooth correction, veneers and laminates, inlays and onlays, cosmetic surgeries and tooth jewelry India."
Those on a lookout for a provider of teeth jewelry in NCR can count on Dr. Garg's Multispeciality Dental Centre. Use of tooth jewelry further enhances the beauty of a dazzling white smile. The jewels used are made of crystal glass and are available in two different colors – crystal and sapphire blue. They are glued to the front surfaces of the upper anterior teeth.
About Dr. Garg's Multispeciality Dental Centre:
With over 40 years of experience in the field, Dr. Garg's Multispeciality Dental Centre provides quality dental services. It enables patients to maintain their oral health while not burning a hole in their pockets. It can be an ideal choice for those seeking aesthetic dental treatments, such as dental jewelry in Delhi.
Contact Information:
Dr. Garg's Dental Centre
Z-7, Shop No.3, Rajouri Garden,
New Delhi – 110027 INDIA.
[Landmark: Near Delhi Metro Pillar No. 419, Opposite Kukreja Hospital]
Phone: 9891647510, 9810232685, 011-47595541
Email: drnimitgarg@gmail.com
Web: https://www.dental-clinic-delhi.com/
---
Summary
Dr. Garg's Multispeciality Dental Centre, a specialized dental practice, is offering tooth jewellery or dental cosmetic procedure.
Source
https://www.dental-clinic-delhi.com/
---