Detroit Garage Bar & Kitchen, A vintage bar in the heart of New Delhi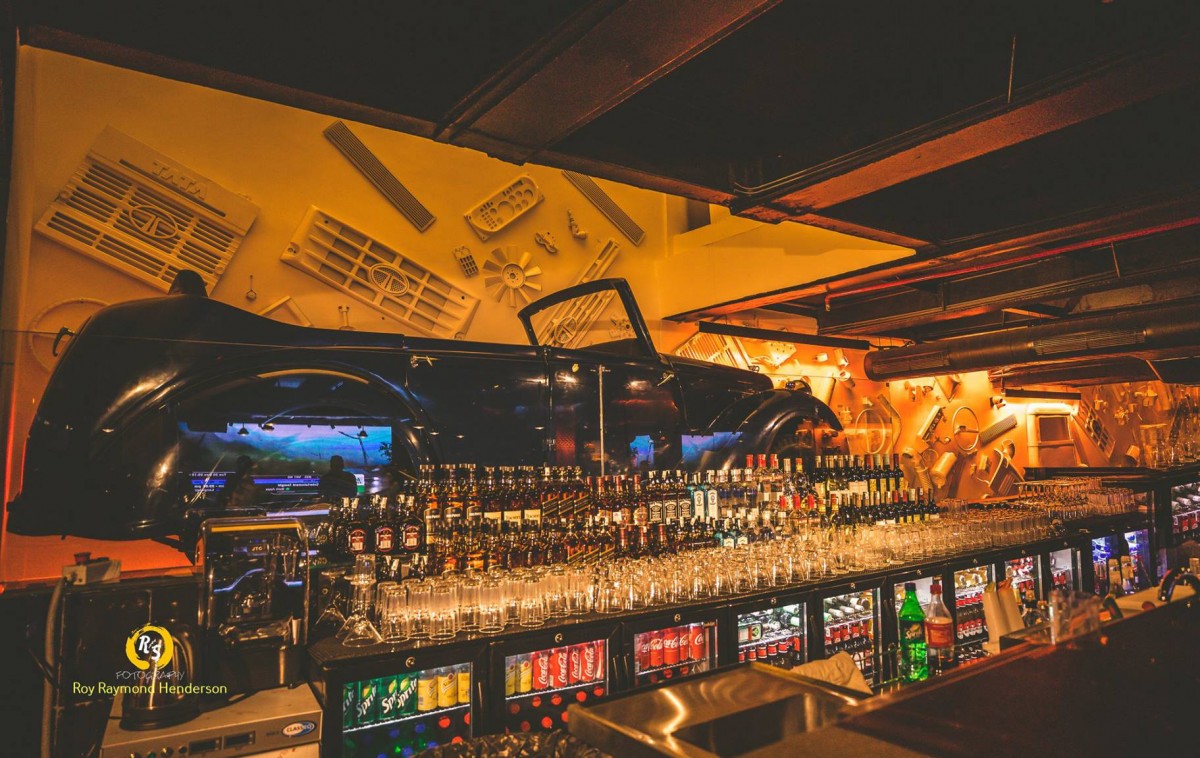 Detroit Garage Bar and Kitchen
The drinking history of Detroit, U.S.A is a celebrated and well documented one. Once the Midwestern hub for booze, the city has plenty of whispered rumors of basement bars that have preserved its culture for more than 100 years. Taking forward this legacy of creating innovative and classic cocktails, Ajit Singh and Arpan Gupta, two seasoned restaurateurs conceived Detroit Garage Bar & Kitchen. Located at Connaught Place, the F&B hub of the capital, Ajit and Arpan aim to bring the same cultural influence and vivaciousness of Detroit's 'Old Time's sake' to India.
The city of Detroit reflected recognizable experiences of a motor city in the age of the automobile. As capital of the world's once rising automobile industry, it originated a modern style of industrial set up.  Detroit Garage Bar and Kitchen, an ultimate Nightlife destination, aims to bring out the grungy world of junk garage for bon vivant & food experts. The place offers a large selection of beers and ales on tap with high quality exclusive interiors that features vintage cars and tailored DJ console! Keeping the character in mind, all dishes can be suitably paired with drinks on the menu.
The automobile inspired Bar & Kitchen aims to break away from the clutter of restaurants that have popped up around the city and look like different versions of each other. The primary focus is on the principles of hospitality. It is a lounge dedicated to serving thoughtful service, good drinks and fine food. Boasting a cocktail lab equipped with all manner of advanced culinary tools, Detroit Garage Bar and Kitchen produces drinks of both a highly complex, technical nature and beloved approachable classics.
Fresh flavors are the essence of the food at Detroit Garage Bar and Kitchen. The menu offers delicious fusion of European, American, Indian and South East Asian savories assuring that every minute detail of a delicacy is taken care of to provide the most authentic taste one can ever experience. From All American Cheese Tacos to Pickle Paneer Tikka, Soya Sliders to Grilled fish Spaghetti, twice cooked KungPao to Old Mok mutton chops, their menu has an array of choices to craft a lip smacking pair with the cocktails.
With a classic vibe of a garage and vintage cars featured, Detroit is all set to take to you back to late 1960s appealing the young and adult generations at the same time. The place promises a veritable playground of dancing and debauchery right through to the wee small hours.
Speaking of Detroit, Ajit Singh says, "Having traveled internationally, we have tried to articulate our untold stories with Detroit Garage Bar and Kitchen, backed by a unique theme and spectacular lay-out. The quintessential lounge offers an experience that will fascinate a classic club goer/hopper."
Detroit's décor complements the guise of a warehouse or garage translating into cleaner design and modernity. Inspired by the lands of auto makers like Ford and Chrysler, the place has a set up to achieve aesthetic taste. It is a quirky restaurant, simultaneously organic and engineered, bold and refined, masculine and feminine that seamlessly flows with the theme.
"Challenging the odds, we wanted to create a place that is synonymous with the comfort levels of the audience that prefers spending Saturday-Nights at Connaught Place.  Detroit welcomes an evolved audience with a unique sense of recreation complimenting the vibe of the place." Says Arpan Gupta
Detroit is all set to welcome the well traveled and exposed patrons and offer the best of live gigs every week with contemporary F&B choices. The place attracts audience from all walks of life for a "good time" in the capital city. It proffers an ideal setting for an international night life destination in Delhi in terms of conceptualisation and customer experience. Keeping the dynamic character of the city in mind, Detroit Garage Bar and Kitchen is sure to evolve the nightlife culture of Delhites in amazing ways!!
The team looks at a tall and proud Detroit in every metropolitan city of this country to begin with which slowly and surely spreads to the other great cities of the world.
Factsheet
Address-  F 40, II Floor, Rajiv Chowk, Block F, Connaught Place, New Delhi, Delhi 110001
Meal for Two- Rs.1500/- (+ taxes) excluding drinks
Timings-  12 Noon to 1 AM
---
Summary
Detroit Garage Bar and Kitchen is an ultimate Nightlife destination with an aim to bring the cultural influence of Detroit, U.S.A to the high streets of Delhi, Connaught Place The new trendsetter offers a large selection cocktails, beers and ales on tap, a menu created from a fusion of European, American, Indian and South East Asian flavours and high quality exclusive interiors that features vintage cars, a tailored DJ console, spring bar stools a massive LED screen and bunch of other surprises! Detroit Garage Bar & Kitchen! The playground for all the party people of Delhi!
Source
https://www.facebook.com/detroitcp/
---