DavitNorway Signs A New Chief Of Operations In The Africa Region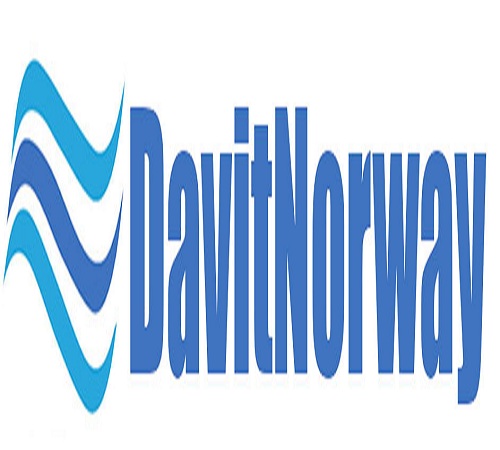 The company has enlisted long-time industry expert John Gary Gentz as the COO of DavitNorway Africa.
Randaberg, Norway, ( PR Submission Site ) April 17, 2019 – DavitNorway, a new and up-coming provider of davits and boat-handling equipment, has just signed a new Chief of Operations to handle its services in the Africa region. John Gary Gentz, the newly-appointed COO, assumes his new position as the leader of operations of DavitNorway's African was approached by DavitNorway early in 2019. After considering the concept, the models and the market potential quickly agreed to take charge of operations in the African region. This appointment will a good addition to DavitNorway as John Gentz is an experienced individual, widely known for his flair in the world of business.
Born in Cape Town, John Gray Gentz has his formal education from a variety of Cape Town-based schools and academies. Among these, we find internationally renowned learning institutions such as the University of Cape Town, Stellenbosch University, and the Cape University of Technology.
The newly appointed COO will handle the majority of business operations in Africa.
DavitNorway's CEO, Vidar Halvorsen says the following about such a massive undertaking:
We know John is able to competently handle all our interests in Africa, thanks to his Rhino thick skin and "Never-say-die" attitude.
From his earlier career, John Gray Gentz is the builder of successful networks around the world and has created teams that are professionally inclined to do their jobs 'the perfect way'. As a former Divisional General Manager of a renowned Marine company, Gentz has traveled extensively around almost all continents in the world, building new business networks and establishing new branches for the company.
With an experience that almost touches the 15-year milestone, John has been working in prestigious companies all over the world. Aside from being the aforementioned former Divisional General Manager, he was the supply chain manager of Baltimore Aircoil, the Financial Executive of Cape Armature Winders, and Group Financial Manager of Lavirco Ltd. That wealth of experience makes him a fine COO of DavitNorway, an addition that the company can be proud of.
Gentz himself is an advocate of providing the best service to customers, not skipping the tiniest detail of interaction between him, the company he is working for, and the company's clients.
"Good service makes the difference – Make every interaction count, even the small ones. They are all relevant," John said when asked about what he believes in when he is working.
"He is personable, friendly and sufficiently "thick-skinned" to find the correct customers, to lead the teams effectively and find solutions using "Service to Customer". The long-term effect from this approach results in solid long term customer relationships," Jan Halvorsen, the Chief Technical Officer for DavitNorway, said.
About DavitNorway
DavitNorway is a new and innovative Davit developer, which has impressed the market with their new take on what davits should be. Their designs focuses on user experience, designing the davit with value in operational cost efficiency in mind.
Personnel is recruited exclusively through the network, where hands-on experience and openmindedness is a key personnel factor.
The company is positioning itself to be a key player in the industry, with davit models that promise great value for all stakeholders, whether this is an able seaman or the financial executive of the ship-owner.
To learn more about the company and to learn more about their new davit models, give https://www.davitnorway.no/ a visit.
Contact info:
DavitNorway AS
Randabergveien 300B
4070 Randaberg
Tel: +47- 98 010 011
Mail: post@davitnorway.no
---
Summary
The company has enlisted long-time industry expert John Gary Gentz as the COO of DavitNorway Africa.
Source
https://www.davitnorway.no/
---