Quantum Technology Unveils Future Trends in Data Center Decommissioning for 2023, Revolutionizing the Industry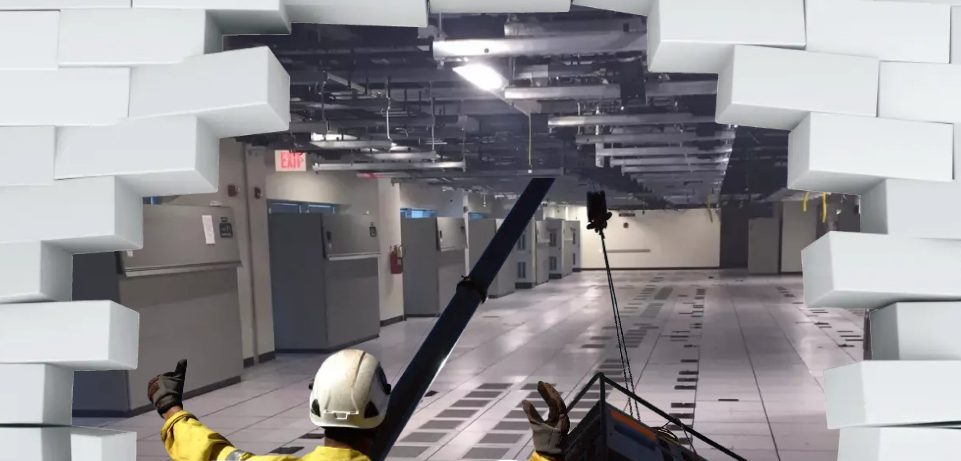 May 23, 2023 ( PR Submission Site ) –
Shippensburg – Quantum Technology, a leading innovator in the data center industry, is proud to announce its groundbreaking research and insights into the future trends of data center decommissioning for the year 2023. With its unwavering commitment to excellence and expertise, Quantum Technology aims to redefine industry standards and revolutionize the way data centers are decommissioned.
The exponential growth of technology has led to an unprecedented increase in data center establishments across the globe. However, the ever-changing landscape demands a proactive approach to adapt and evolve. Quantum Technology, through extensive research and analysis, has identified key trends that will shape the data center decommissioning landscape in 2023.
Summary of Quantum Technology Key Findings:
Streamlined Decommission Processes
Quantum Technology has discovered that the future of data center decommissioning lies in streamlining processes to ensure maximum efficiency and cost-effectiveness. By leveraging advanced technologies.
Sustainable Practices
With growing environmental concerns, Quantum Technology emphasizes the importance of sustainable practices in data center's decommissioning. The integration of renewable energy sources and responsible e-waste management will play a pivotal role in reducing the carbon footprint associated with decommissioning activities.
Data Security and Privacy
As data breaches continue to make headlines, Quantum Technology recognizes the paramount importance of data security and privacy during the decommissioning process. Rigorous protocols, including secure data erasure and proper disposal of storage devices. It will be crucial in safeguarding sensitive information and ensuring compliance with stringent data protection regulations.
Circular Economy Initiatives
Quantum Technology predicts a rise in circular economy initiatives within the data center decommissioning industry. Through effective asset recovery and recycling programs, decommissioned equipment can be repurposed or recycled, minimizing waste and maximizing resource utilization. This approach aligns with the principles of sustainability and promotes a greener future.
Professional Expertise
With the complexity involved in data center decommissioning, Quantum Technology underscores the significance of engaging professional expertise. Partnering with experienced service providers who possess comprehensive knowledge and adhere to industry best practices will ensure a smooth and successful decommissioning process.
By unveiling these future trends, Quantum Technology aims to empower data center operators, stakeholders, and industry enthusiasts with the knowledge and insights needed to make informed decisions in 2023 and beyond. The company remains committed to driving innovation and excellence within the data center decommissioning sphere.
Mr. Dan Shinefield, President and Founder of Quantum Technology, commented on the research, saying, "At Quantum Technology, we believe that staying ahead of industry trends is paramount in providing exceptional services to our clients. Through our extensive research and analysis, we aim to be at the forefront of data center's decommissioning. We offer cutting-edge solutions that meet the evolving needs of the industry."
For more information about Quantum Technology's research on data center decommissioning trends for 2023, please visit data center decommissioning and join us in shaping the future of data center decommissioning and embracing the power of Quantum Technology.
About Quantum Technology:
Quantum Technology is a globally recognized leader in the data center industry, providing innovative solutions and services. With a customer-centric approach and a relentless pursuit of excellence. Quantum Technology remains committed to revolutionizing the way data centers are decommissioned and contributing to a sustainable future of data center demolition.
Contact:
Linda Suavee
Quantum Technology
Phone: 610-668-2650
Email: seo@quantumtechnology.net
Thanks,
Linda Suavee