Men's Haircuts With Modern Technology: The New Haircut Trend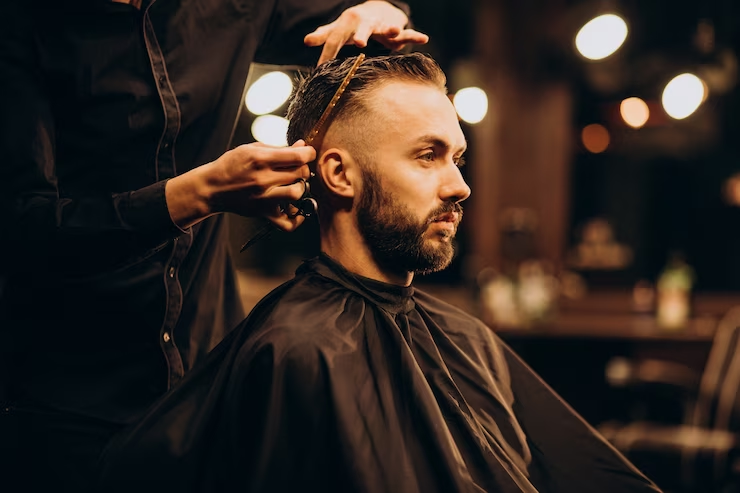 May 17, 2023 ( PR Submission Site ) –
JS Dominican Barber Shop, a leading men's grooming and styling establishment, has recently announced its commitment to promoting traditional men's haircuts using modern technology. With over a decade of experience in the barbering industry, JS Dominican Barber Shop has become one of the most trusted and reputable Dalton barber shop offering a unique blend of classic and contemporary cutting techniques to give customers a fresh look.
Types Of Haircuts Services offered:
The shop specializes in various ranges of haircuts, including fades, tapers, buzz cuts, and classic looks such as the Caesar cut, the Ivy League, and more.
JS Dominican Barber Shop also offers grooming services, including hot lather shaves, beard trims, and hairline designs. The shop carries a wide range of grooming products from top brands, including American Crew, Layrite, and Groom & Clean. The barbers are all highly-skilled, certified, and well-trained professionals with extensive knowledge of both classic and contemporary cutting methods.
JS Dominican Barber Shop prides itself on providing a comfortable and relaxed atmosphere where customers can sit back, relax, and enjoy a refreshing haircut. Additionally, JS Dominican Barber Shop, the Dalton barber shop offers a loyalty program that rewards customers with free cuts and discounts. The shop is fitted with modern amenities, including comfortable chairs, LED televisions, and free Wi-Fi, providing customers with a full-service grooming experience.
Customers can also take advantage of the shop's online booking service to schedule appointments. "We've been in business for over ten years, and we've seen trends come and go. However, our commitment to providing quality haircuts and personalized service remains the same," said the owner of JS Dominican Barber Shop. For detailed information about JS Dominican Barber Shop, visit the official website https://jsdominicanbarbershop.com/
About
Js Dominican Barber Shop is a top-of-the-line Dalton barber shop that has been providing exceptional grooming services to customers in the community for several years now.
Media Contact
101 W Walnut Ave Ste. 37,
Dalton, GA 30720, United States
Click to Call: (706) 529-8476.
Email: jsdominicanbarber@gmail.com
---
Summary
Js Dominican Barber Shop is a one-stop shop for all your grooming needs. With a comfortable and inviting atmosphere, customers can receive the highest quality haircuts, shaves, and beard trims.
Source
jsdominicanbarbershop.com
---