Curiocity Catering: Providing You With The Freshest Catering For Your Event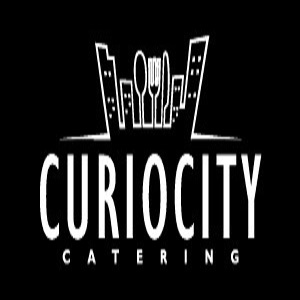 February 22,2019 ( PR Submission Site ) Curiocity Catering is delighted to inform everyone that they are offering impressive catering service for weddings, corporate events, and various celebrations. This company aims to provide events with a mouth-watering menu that everyone will surely enjoy.
Curiocity Catering takes pride in creating a diverse and delectable menu that is focused on locally produced and grown ingredients. Their menu is made up of beautifully prepared and well-cooked Tapas-style dishes, which changes seasonally and also spans various cuisine.
In addition to that, this catering company is committed to supporting local farmers' markets and farms. They make sure to only use sustainable, seasonal, and of course, organic ingredients to their dishes whenever possible. Not only that, but they also utilize all natural meats that are both antibiotic and hormone free.
As part of their passion for creating best-tasting dishes, Curiocity Catering also provides tasting events twice a month. Through this, participants can witness how much care and detail the company put on when they're preparing every dish. At the same time, everyone will also be able to personally taste the quality of the food they offer.
Curiocity Catering is also proud to be one of the very few catering companies that prepare and cook fresh on site. They are actually cooking while they are serving to ensure that the food that participants will receive at the tasting event is exactly what they'll get at their events.
Furthermore, this company has been in the catering business since 2011, allowing them to acquire the necessary cooking skills and knowledge to offer quality food. They have even catered to various types of events ranging from corporate gatherings, huge celebrations, and even at weddings and receptions. They have also handled small-scale events for 25 people, and large-scale gatherings with up to 1,000 guests.
Curiocity Catering also prides themselves on answering all of the clients' inquiries promptly and with professionalism. The best part is, they can also give catering suggestions and options tailored to the clients' specific event requirements.
For further details regarding this company and the catering service that they offer, just head over to their official website at https://curiocitycatering.com.
About Curiocity Catering
Curiocity Catering specializes in providing quality catering service that is mostly focused on corporate events and celebrations, as well as weddings. They are proud to offer an extensive menu that consists of tasty dishes made from top quality and locally produced ingredients. So if you are interested in availing of their catering service for your upcoming event, there are different ways that you can get in touch with this company. For any enquiries, you can call them at (619) 241-6824 or send them an email via info@CuriocityCatering.com. You can also fill out the contact form on their online site at https://curiocitycatering.com.
---
Summary
Curiocity Catering specializes in providing quality catering service that is mostly focused on corporate events and celebrations, as well as weddings.
---