Cosmic X Art – New Gallery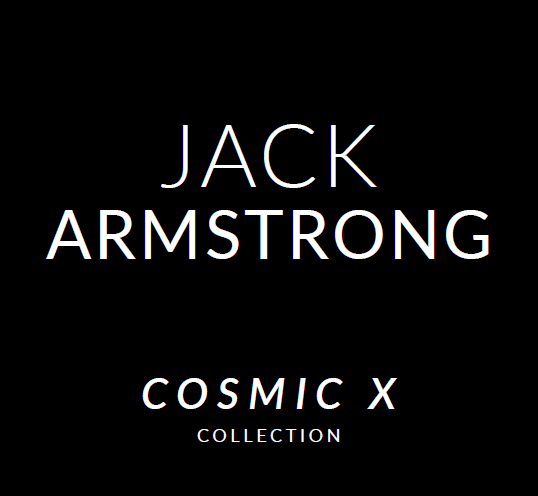 June 23, 2022 ( PR Submission Site ) –
Jack Armstrong's Cosmic X collection is now available to enjoy at jackarmstrong.us.
Jack Armstrong has been painting since he was five years old. After arriving in NYC in 1979, he became friends with Andy Warhol, Jean-Michel Basquiat & Keith Haring. In 1984 after turning down a solo exhibition with Castelli Gallery in NYC, Mr Armstrong has maintained his revolutionary anti-dealer stance and has never been represented by a dealer.
Between 1994 & 1997, Mr. Armstrong repurchased his early work and destroyed all paintings, vowing to create a new style for modern art. Between 1999 – 2000, Mr Armstrong founded "Cosmic Extensionalism" (Cosmic X), revolutionizing modern art. Armstrong uses intense color, texture and light with words magically appearing at different angles in the paint. This allows viewers to experience universal cosmic energy, coexisting with Armstrong's belief in interplanetary and multi-dimensional extensionalism. It becomes the foundation of his revolutionary work.
Since his early days, Armstrong's work of "Cosmic Existentialism" have been collected by celebrities and cultural icons. Jackie Onassis, Michael Jackson, David Bowie, Freddie Mercury, and Liz Taylor have all owned art from The Last Wizard. One of the world's wealthiest women, Alice Walton (Walmart), owns two of Armstrong's Cosmic X paintings.
For decades, Jack Armstrong's art has been collected by billionaires and Hollywood celebrities. Andy Warhol called him "The Last Wizard of Art." Warhol, Basquiat, Keith Haring, Liza Minnelli and Elizabeth Taylor called him their friend. He painted NYC walls with Basquiat and taught Michael Jackson how to paint years later.
Jack worked with Andy Warhol for a period and formed a strong friendship. In 2001, Jack painted the "Warhol Naked" as a touching tribute to his friend Andy. Jack has stated that one of his proudest moments was being dubbed "The Last Wizard of art" by Warhol himself.
To review Jack's Cosmic X collection, check out and enjoy his new online gallery at jackarmstrong.us.
---
Summary
Jack Armstrong is a renowned 20th/21st Century American artist, who became friends of Andy Warhol, Jean-Michel Basquiat and Keith Haring back in the 80s, when he also emerged as an artist on the path of the modern art revolution.
---