Coastal Media Brand Named Named Best Web Design Agency 2019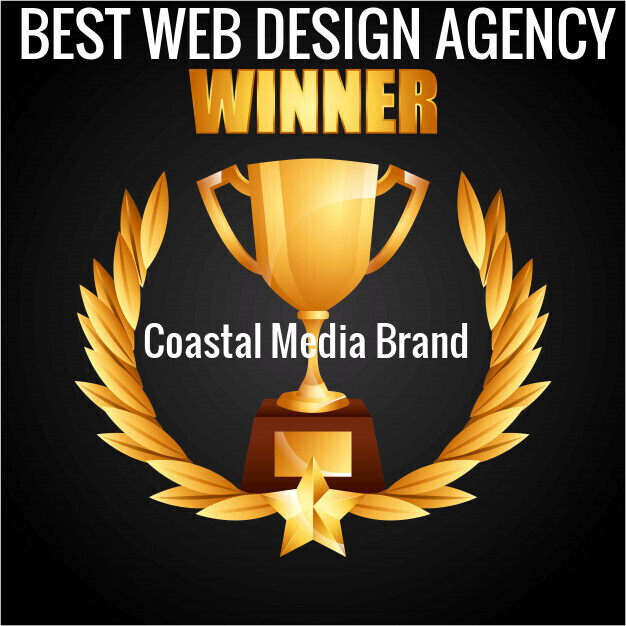 November 29, 2019 (prsubmission) : –
Chosen from hundreds of companies throughout the U.S., this is the second year in a row Coastal Media Brand has landed at the #1 spot on the business achievement awards  list of best web design agencies. "We are grateful to the Business Achievement Awards for recognizing us again this year," says Justin Malonson, President of Coastal Media Brand. Coastal Media Brand has received the award back-to-back years now and continues to merge imagination and technology to help brands grow in an age of digital transformation. Coastal Media Brand provides high-quality digital marketing solutions for every client and specializes in creating highly performing sites for mid-market to enterprise businesses. Consecutive wins means that they are not only meeting, but exceeding client needs consistently. "We could not do that without our team of senior web marketing experts and loyal clients." States Malonson. Coastal Media Brand is a leading web design agency specializing in Web Design, SEO, branding, social media, PR, bank web design and healthcare websites. Founded on the principles of goal oriented results, Coastal Media Brand has been named #1 Web Design agency in South Carolina, Top 10 SEO firms in the United States and well as numerous other awards for excellence. With 16+ years of demanding experience, Coastal Media Brand has worked with over 3,000 businesses including amazing clients such as Blue Cross Blue Shield Association, Sotheby's International Realty, Duke University, White House Black Market,Tiffin Motorhomes, Bass Pro Shops and Beazer Homes USA.
The Business Achievement Awards are open to all organizations operating in the U.S.A., and feature a wide variety of categories to recognize achievement in every facet of the workplace. The Business Achievement Awards are the premier business awards program in the U.S.A.  All organizations – public and private, for-profit and non-profit, large and small – may submit nominations.
---
Summary
Coastal Media Brand Named Best Web Design Agency 2019 at the Business Achievement Awards
Source
https://businessachievementaward.com/best-web-design-agency-2019-coastal-media-brand/
---