Christopher T. Gore – Your Attorney for Criminal Offences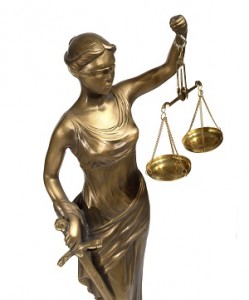 Christopher T. Gore, Attorney at Law, has always aimed to assist individuals in all criminal matters. Believing that every individual in special regardless of the legal charges against them, he has always dedicated himself to serving his clients. As an attorney at law, he recognizes that in criminal matters, the results are all that matter.
He prides himself in his efforts to offer individual care and support to each client, keeping a professional approach. With detailed preparation, careful listening and understanding of the case, he provides the aggressive execution that is necessary to win cases.
Practice Areas of Christopher T. Gore:
The attorney offers his assistance in all criminal matters including all aspects of felony and misdemeanor. His practices areas include:
1. Intoxication Offenses – A charge for driving while intoxicated can be a frightening experience. Being intimately familiar with the Texas Court System, the Houston attorney will be able to prepare you for the case and draft an effective defense strategy.
2. Driving with Suspended License – If charged for driving with an invalid or suspended license, you might have to face grave consequences. An established lawyer will be able to help you find the best option for your case and get your driving privileges reinstated.
3. Evading Arrest – If a criminal suspect attempts to evade arrest, they can be pressed with further charges. The attorney will shed light on the charges that you face and devise strategies that will review the charges against you.
4. Juvenile Offenses – Juveniles charges can be life-altering as they can follow you around for life. The treatment for juvenile cases is different from criminal cases where the aim is rehabilitation instead of punishment. A juvenile offenses lawyer will guide you through the process and help in getting the records sealed.
5. Gaming or Gambling Offenses – Charges for gambling or gaming offenses include bookmarking, illegal betting, possessing gambling device and others. A qualified attorney like Christopher T. Gore will review your case in depth, examine the evidence available against you and determine your position. He will be able to negotiate with the prosecutor so that you face minimum charges.
6. Others – Apart from the ones listed above, Christopher T. Gore has experience in various other criminal law practice areas. These are:
Expunction or Petitions for Non-disclosure
White Collar Crimes
Shoplifting, Theft or Embezzlement
Sexual Assault
Assault of Family Member
Possession of Controlled substances or Marijuana
To know more about the practices of Christopher T. Gore and discuss any charges, please visit his website: https://ctgore.com/.
About Christopher T. Gore:
Christopher T. Gore is a Houston based criminal defense attorney. Fighting cases for over 19 years, he is intimately familiar with the Houston court systems, the judges and the prosecuting attorneys.
Contact:
1401 Richmond, Suite 240
Houston, Texas 77006, USA
Tel: 713-223-1600
---
Summary
Christopher T. Gore, Attorney at Law, has always aimed to assist individuals in all criminal matters.
Source
https://www.ctgore.com/
---