Christ Evangelical Lutheran Starting Fairfax Preschool Classes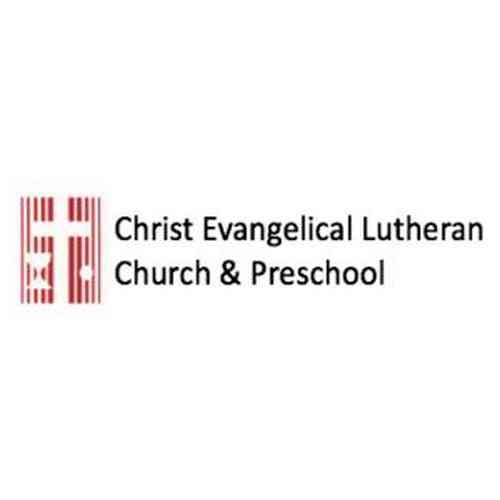 Fairfax, VA 18 September 2019 ( PR Submission Site ) – Christ Evangelical Lutheran and Preschool, a Fairfax Lutheran Church, recently released an announcement about their Fairfax preschool classes beginning in September.
Starting on September 9, 10, and 11, we are looking forward to spending an exciting and informative year with your two, three and four year olds. Christ Lutheran Preschool is a warm and loving place for children to make friends, play, learn, and explore together. We welcome children of all faiths and traditions, ages two through five. We offer half-day classes, before- and after-school care, and afternoon exploration programs. Our staff provides an atmosphere of Christian love by nurturing a love of self and others where emphasis is placed on social and emotional development. Our curriculum provides developmentally appropriate learning experiences for our students that set them up for a successful start in kindergarten, the first year of their elementary school learning journey.
To prepare for the upcoming year, we invite you to a Parents' Night on Wednesday, September 4, from 7:30 – 8:30 p.m. at Christ Lutheran Church. At this informal get-together you will have an opportunity to meet us and ask any questions you might have concerning Christ Lutheran Preschool. This gathering will also give you a chance to meet other parents who will be involved with the preschool. In order to help parents focus on the information shared at Parents' Night, we request that you leave your children at home with a babysitter. Remember that the preschool must have a health form signed by your child's physician before enrollment. In addition, if your child is attending Christ Lutheran Preschool for the first time, he/she must have proof of identity and age.
We are looking forward to meeting you. For more information call us at 703-273-4094, or visit our website at www.fairfaxchristlutheran.org/preschool/. We are located at 3810 Meredith Drive, Fairfax, VA 22030.
---
Summary
Christ Evangelical Lutheran and Preschool, a Fairfax, Virginia Lutheran Church, recently released an ad announcing when their preschool classes will begin in September.
Source
https://www.fairfaxchristlutheran.org
---