Calsoft attends the NASSCOM Partnership Program in Israel; fosters collaboration in Disruptive and Datacenter technology landscapes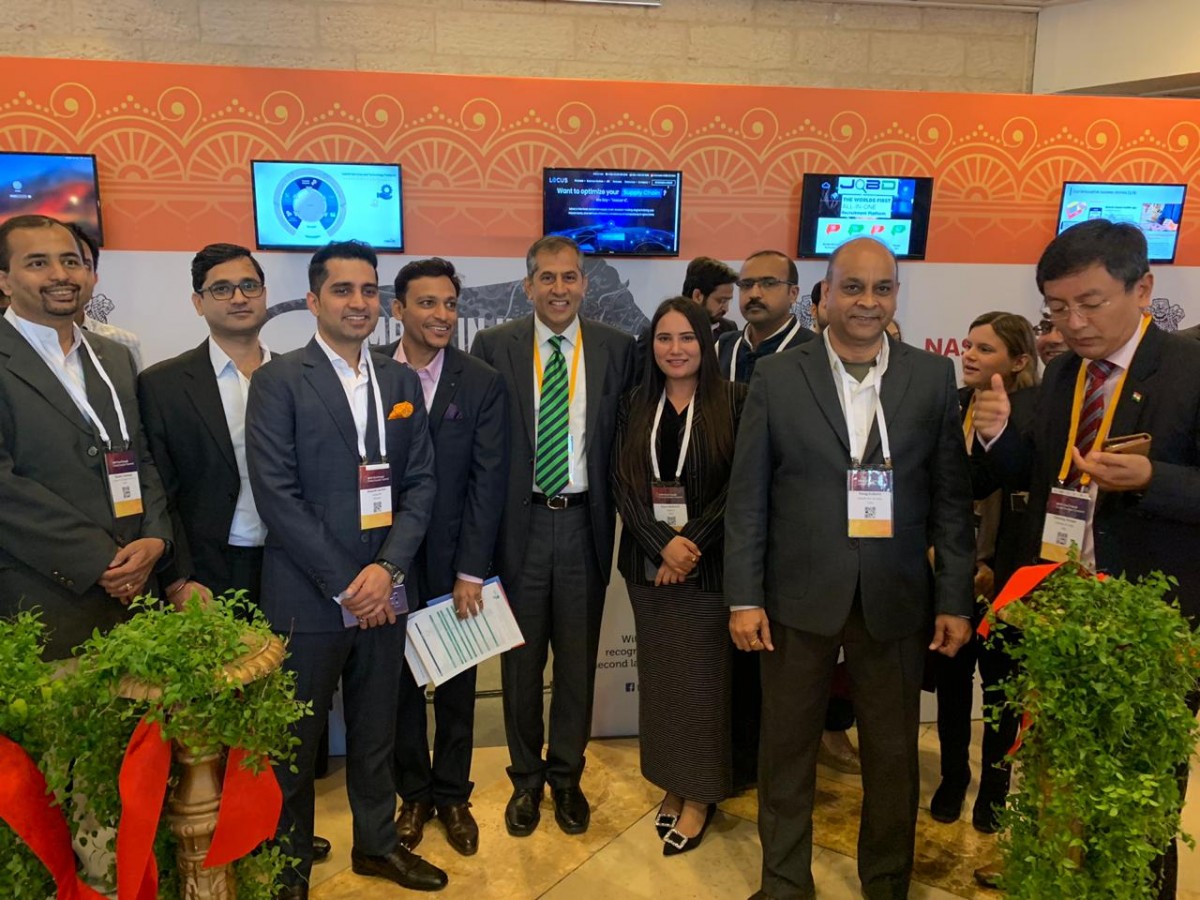 San Jose, CA: Calsoft, March 19, 2019 ( PR Submission Site ) an ISV preferred product engineering services partner in Datacenter, Cloud, IoT and analytics domains, joined the NASSCOM Partnership program to Israel from 4 – 7 March 2019 in Tel Aviv, Israel. Calsoft's COO and Head of Engineering, Mr. Parag Kulkarni was one of the esteemed delegates among the others from NASSCOM partner companies in India.
The delegation also attended the Tel Aviv Fintech Week & 2019 OurCrowd Global Investor Summit, and was inaugurated by Ambassador Pavan Kapoor, Indian ambassador to Israel, and Ms. Debjani Ghosh, President, NASSCOM. The program was intended at exploring Business and Investment opportunities, strengthening business relations by collaborating on new projects, and seeking Technology partners in Israel. The technologies in focus during the 4-day program were Wireless and Networking, Datacenter technologies, Cyber Security, e-commerce, FinTech, Health tech to name a few.
"Israel is booming with opportunities that are closely aligned with Calsoft's interest, both in the conventional Datacenter technologies segment, as well as ancillary areas such as AI, Machine Learning and IoT/IIoT. It clearly has a matured landscape to offer in next 5 years for technological disruption in areas like Digital transformation, data and network security, disruption in Telecom segment and Mobility initiatives.
I was impressed with the warmth and passion for technology that I witnessed during my talks with Israeli startups and enterprises alike. We have ongoing engagements in Israel with some of the biggest players in Datacenter and network security segment, and Calsoft will remain at the forefront of delivering innovation to existing and new customers in years to come. I want to thank NASSCOM, the Indian embassy and the Israeli counterparts for organizing this summit", stated Parag Kulkarni, COO and Engineering Head, Calsoft.
The program was organized in partnership with Embassy of India in Israel, Embassy of Israel in India, Start-Up Nation Central, Israel innovation authority, and presented a holistic coverage of the business and investment scenario in Israel.
About Calsoft
Calsoft is ISV preferred product engineering services partner in Storage, Networking, Virtualization, Cloud, IoT and analytics domains. Our solution accelerators and frameworks augment go-to-market plans and expedite product launches to meet customer business goals. With the US headquarters in San Jose and India headquarters in Pune, Calsoft also has presence in Bangalore.
---
Summary
NASSCOM, the National Association of Software and Services Companies, recently led a delegation to Israel with an objective to promote trade and interaction between NASSCOM member companies and Israeli companies.
Source
https://calsoftinc.com/resources/press-releases/calsoft-attends-the-nasscom-partnership-program-in-israel/
---