Cabinet Minister of M.P. State Confers the 2nd Edition Employee Engagement and Experience Awards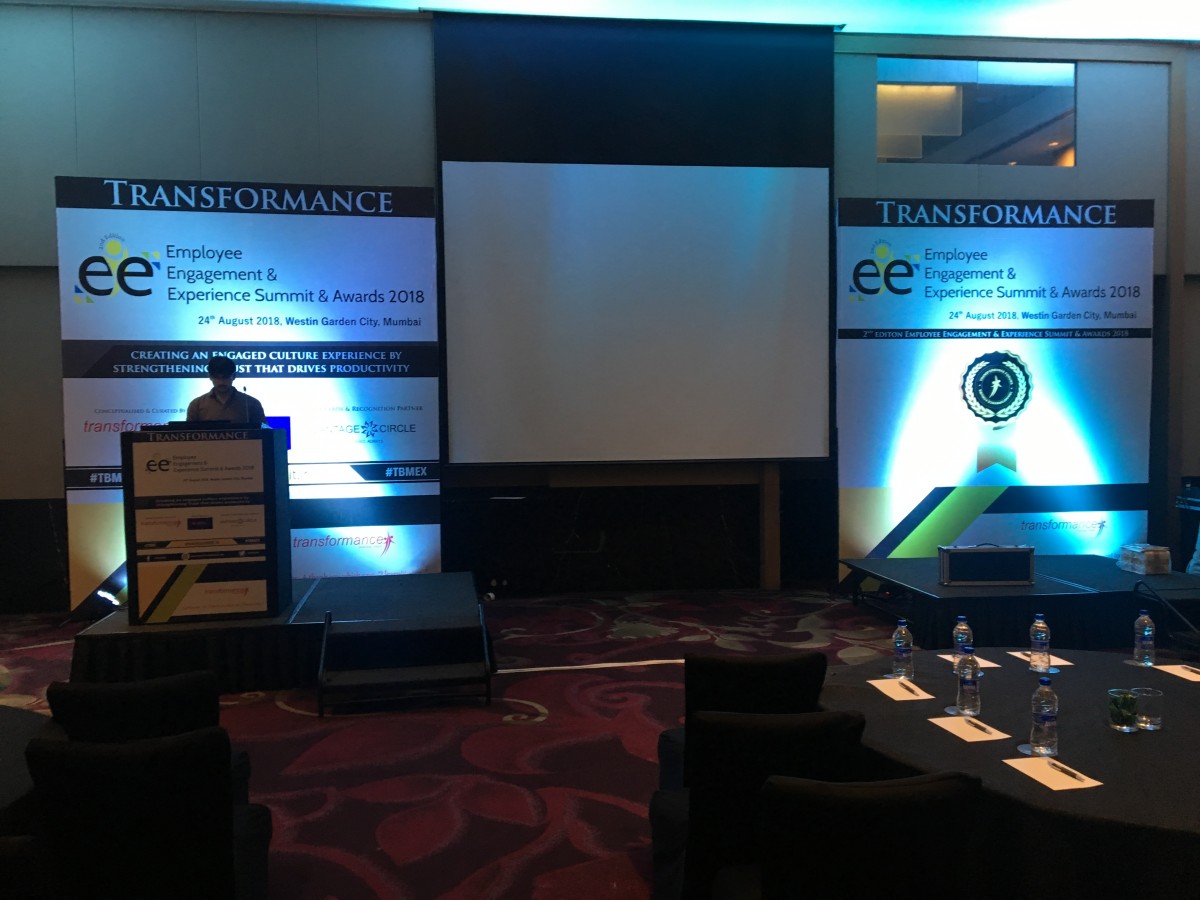 Westin Garden City, Mumbai ( PR Submission Site ) 28th August 2018 – The Cabinet Minister of M.P. State Skill Development & Employment Generation Board, Shri. Hemant Vijayrao Deshmukh conferred the 2nd Edition Employee Engagement & Experience Awards 2018 to recognize outstanding performance of the organizations that drive productivity. There were 9 Winners & 3 recognition awards for the four award categories ie. Best Company Culture Award, Best Employee Experience Design Awards, Creative Engaged Employee Plan Award, Smart Technology Awards with 49 delegates participating at the Summit. As a part of the Summit, each delegate received a certificate of participation.
Addressing the gathering, The Cabinet Minister of M.P. State Skill Development & Employment Generation Board, Shri. Hemant Vijayrao Deshmukh hailed the key role played by organizations on how to evolve employee experience strategy to accommodate unfulfilled needs of existing and prospective employees Shri. Hemant Vijayrao Deshmukh said that the organizations & the Employee Experience Employees are being honored today for excellent work in their respective organization and that collectively they are coming up in a big way to contribute to company's success. He said that Centre, as well as State governments, are promoting an engaged culture of trust amongst employees in a big way and that this will benefit India as a whole.
The other speakers present at the conference were Aparna Sharma, Author, Former Country Head Human Resources Lafarge India; Harsh Kapur Pillai, Director People Engagement Practice, Terragni Consulting (P) Ltd; Dr. Shrikant Vadapalli, Director Talent Development, IDFC Bank; Harjeet Khanduja, Vice President Human Resources, Reliance Jio; Sunita Cherian, Senior Vice President – Human Resources, Wipro; Manoj Kumar Sharma, Head HR, Adani Green Energy Ltd; Krishnakumar C S, Vice President – Human Resources, Essar Power Limited; Partha Neog, CEO, Vantage Circle; Davesh Thakur, General Manager Human Resources, TATA Motors; Kruti Desai, Partner – Corporate Commercial, M&A, Private Equity & Employment, ALMT Legal; Metzen Cherian, Director Talent Rewards India, Volvo Group; Neville Postwalla, Associate Vice President (Talent Management), Harbinger Group; Beenoxi Arora, Senior Vice President Head- Employee Experience & Operations, Human Resources, Axis Bank & Harini Sreenivasan, People Director, WorleyParsons GD
The Employee Engagement & Experience Awards are intended to provide a transformational employee experience journey to create a cycle of engagement, disengagement and back to re-engagement and to supercharge employee engagement process on a budget.
This summit & awards were organized by Transformance Forums. The Awards are intended to motivate organizations across the country to perform better and it has the mission to bring the attention to the senior Chief Human Resource Officers in the organization on discovering practical strategies as to create high-quality employee experiences by addressing its physical, technological, and cultural environments.
Companies partnering in this initiative were Terragini Consulting as a Gold Partner & Vantage Circle as Rewards & Recognition Partner. Terragni Consulting is a People and Customer strategy consulting and implementation company. Terragni team is passionate about creating communities of engaged employees and engaged customers for their client organizations, helping companies maximize value from the two key assets – their employees and their customers. Terragni's offerings are broadly categorized into Assessments, Transformation Value Delivery, a methodology that delivers tangible business outcomes. Vantage Circle helps corporates to provide a comprehensive employee benefits package to their employees. A platform specially designed for attracting & retaining key employees, with a range of privilege programs such as corporate offers, rewards & recognition, health & wellness, and more. To make the job of HR easy, we provide one single integrated platform to manage all these programs.
About Transformance Forums
Transformance Forums helps individuals and organization to move forward in their journey of positive transformation. Competition and technological advances along with stakeholders and customers expectation not only drive the need for transformation but also aggregate the pressure to fasten pace of change. Transformance Forums curates business conferences that are a two-way industry discussion with specific learning outcomes that meet practical Leadership Training needs of participating delegates. Our Purpose for a Thank You which says, "I learnt today"
---
Summary
Transformance Forums conducted the 2nd Edition of Employee Engagement & Experience Summit & Awards 2018 on 24th Aug' 18 at Westin Garden City, Mumbai to recognize organisations that creating an engaged culture experience by strengthening trust that drive productivity.
Source
Transformance Forums
---