BULLIONBLOCK To Announce Their Bullion Backed Blockchain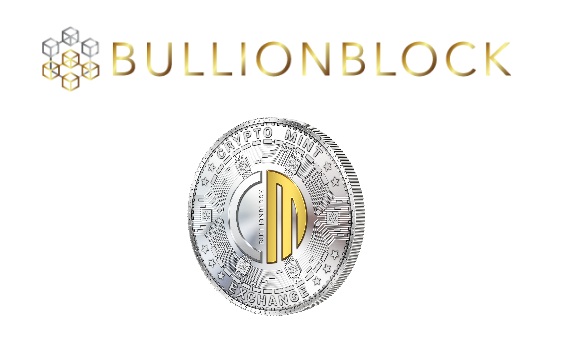 HONG KONG, ( PR Submission Site ) September 13, 2018 – BULLIONBLOCK LTD, a remittance and money transactions start-up fintech company, is proud to say that their services will be backed by physical Gold and Silver Bullion and powered by Blockchain Technology. In an uncertain geopolitical environment, BULLIONBLOCK is where everyone can feel safe about their money!
The solutions are specially tailored to those who want to buy gold and silver bullion-backed Blockchain money service. Anyone can have safe and fast money transaction service. Even though the other cryptocurrencies do not have inherent value or the assets may lose value, at BULLIONBLOCK, it's not going to be a problem.
As Airbnb completely upended the travel and hospitality business, BULLIONBLOCK will do likewise to the Money Services and Remittance Business industry.
Unlike the traditional form of remittance and money transactions, the services of BULLIONBLOCK are far different, responsive, relevant, convenient, safe and protected by Gold and Silver Bullion. The BULLIONBLOCK ecosystem will be decentralized and operate on Blockchain technology.
The company is scheduled to start their Token Distribution Event on the 29 October 2018. The Token ICO smart-contract will consist of buyback Exit strategy for Token holders as a pre-IPO exit strategy. Other benefits of the Token Distribution Event is the Crypto Mint ICO Token has a hard-cap with no hidden caps, a profit share Smart-Contract, the ICO is emitted on the Ethereum Blockchain, and a lot more.
BULLIONBLOCK is founded by a culturally-diverse gifted team of significant unique individuals with specialized skills. Each of their professionals possesses an in-depth of knowledge and extensive experience that can will accommodate the customer's specific needs.
Aside from secure remittance and money transactions, they have the commitment to become the number one provider of a real alternative for personal banking. Their services are aimed at the underbanked and migrant workers. Different people in the community can also take advantage of their services.
The BULLIONBLOCK goal is to be a global payment gateway pioneer in remittance and monetary transactions. How do they make this goal a reality?
Banks are charging very high fees for international remittance at the same time that unbanked people and migrant workers are mostly dependent on money transfer operators, that have a very high charge for international remittance ( Avg. 7%-15% or more), these remittance charges can be reduced to very small amounts by initiating the transaction in Blockchain Technology and most importantly there will be no intermediates like banks and the end user can initiate transaction at any time from their phones on the BULLIONBLOCK App.
Currently in order for the unbanked and migrant workers to receive or transfer funds they must use a money transfer operators (MTO) and or the banks. However, this presents several challenges because the system must have adequate geographical coverage of MTOs and these MTOs rely on a complex web of banks to transfer and re-balance funds. But for BULLIONBLOCKS's Bullion backed Blockchain transactions there is no need of MTOs and or banks. End user can directly send to target party and receive from anyone worldwide in an instant.
Another great thing about their solution is that it will be available at a fair and reasonable cost that will see the lowest fees for money services in the market place available to everyone worldwide. Other features of BULLIONBLOCK will be fully transparent services.
BULLIONBLOCK aims to become a trusted provider of remittance and monetary transactions that everyone can count on. The company is setup to be reputed with integrity, professionalism, high-quality, and consistency.
About The Company:
BULLIIONBLOCK caters to individuals looking for a gold and silver Bullion-backed Blockchain money service. Their services are backed by physical gold and silver, leading to secure and fast. BULLIONBLOCK is an excellent alternative to personal banking. Be part of their Token Distribution Event and support the ICO to establish a real alternative for traditional banking.
For further details about the service, please feel free to call them at +85281937363 or send them a message at pr@crypto-mint.io to accommodate other concerns.
MEDIA CONTACT:
Contact: Ashley Ward
Company: BULLIONBLOCK LTD | Crypto Mint
Address: Dominion Centre, 43 Queen's Rd, Wanchai, Hong Kong
Contact Number: +85281937363
Email: pr@crypto-mint.io
Website: http://www.crypto-mint.io
---
Summary
BULLIONBLOCK LTD, a remittance and money transactions start-up fintech company, is proud to say that their services will be backed by physical Gold and Silver Bullion and powered by Blockchain
Source
https://www.crypto-mint.io/
---