Builderfly – First E-commerce Platform With Native Mobile App & Power Of Artificial Intelligence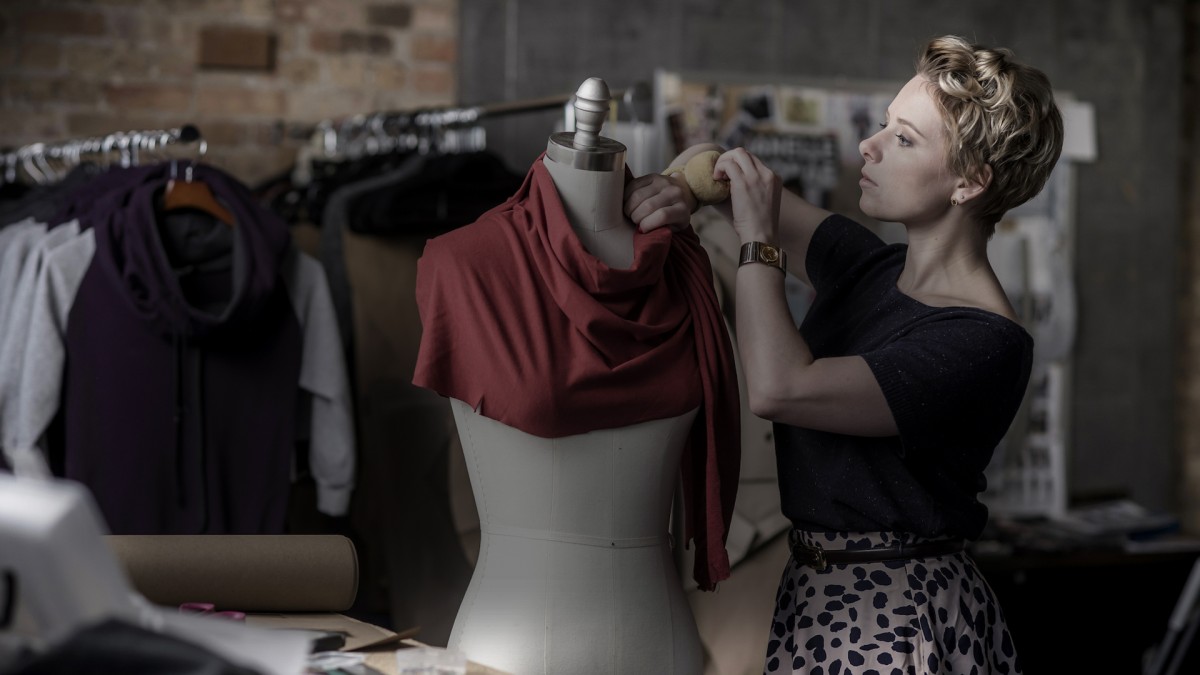 19 August 2019 ( PR Submission Site ) – The global Information Technology service provider Zaptech Solutions, has proudly launched the first AI-powered Do-It-Yourself e-Commerce platform – Builderfly on 1st August 2019.
The innovative idea of developing an all-in-one E-commerce platform sprouts from Mr. Hemant Kumar – the Founder and Ceo of Builderfly with the mission to aid businesses to dream it, make it, and sell it.
Builderfly is the only platform that comes with AI-driven native E-commerce App Builder along with Do-It-Yourself Design Editor for creating beautiful website. Moreover, the app builder is completely Free along with the Builderfly online store.
With such a unique offer, Builderfly has made sure to stand out from the crowd and ahead of the other E-commerce platforms. Unlike Builderfly, majority of the E-commerce platforms rely on third-party integration that may or may not bring the required results. Skimming through few facts and the current scenario, Builderfly took birth at the right time for all the right reasons.
As per the reports from Statista on 12th March 2019, an estimated 1.8 billion people worldwide purchase goods online. During the same year, global e-retail sales amounted to 2.8 trillion U.S. dollars and projections show a growth of up to 4.8 trillion U.S. dollars by 2021.
Considering the enormous growth of the online retail industry and the expanded penetration of digital marketing, people are readily open towards the concept of online shopping. However, selling products online is not an easy task which can demand more time as well as resources. Such issues are learned to be some major hurdles in establishing an online presence.
Builderfly has bought an invariable solution to it with its Do-It-Yourself e-commerce platform that helps customers sail across technical barriers with the utmost ease. Building an online business with Builderfly is a lucrative proposal as it promises to take over all the pains that small and medium-sized retailers experience while creating an online store, handling everyday sales, shipment, and transaction. Adding a cherry on the cake, Builderfly is the first E-commerce platform that offers a completely customisable Free native mobile application. A great deal for subscription, right?
In recent years, mobile shopping has been on the rise, with customers increasingly using their mobile devices for various online shopping activities, smartphones become the number one device in terms of retail website visits. According to studies, online shoppers spent an average of 3.16 U.S. dollars per visits to luxury apparel properties.
The research done by Statista on 5th July 2019 showed that the global mobile retail revenue amounted to 1.36 billion U.S. dollars and it is expected to reach 3.56 billion U.S. dollars by 2021.
The number of hours spent on mobile internet usage is overpowering desktop internet usage, every year. Customers look for mobile apps for online shopping. Understanding the costs of setting up a business and the market value, Builderfly opted to offer a fully functional native mobile app for Free The company is already excited to see the shift Builderfly brings in the E-commerce industry.
Builderfly Stand Strong with Startups
A staggering 100 million businesses are launched annually, according to figures from GEM Global Report. It comes to over three businesses every second, or 11,000 per hour. Understanding this, Builderfly aims to be the backbone for start-up businesses.
Start your Dream Business for Free
Builderfly startup Free plan is exclusively designed for aspiring entrepreneurs. Say hello to the world and, create your brand identity, and shape the future of business with Builderfly. The company offer every possible support a new startup needs for the business.
Builderfly does not believe in taking cut from hard earn profit, So No Transaction Fee.
Introducing a product is always incomplete without specifying its features. Builderfly comprises of attractive in-built features such as:
Built In Design Editor To Design Your Store:
Change website's design using the World's most power–packed design editing tool. Clients can enjoy hundreds of customizable options under their control bundled in one intuitive tool – The Design Editor. Clients get a collection of mega menus, footer menus, banner designs, and icon sets along with the customizing option.
Build In Native Mobile App Builder To Go Mobile:
Builderfly leverages the power of AI to deliver a fully personalized Mobile App. It would be a magical experience Integration of AI in mobile applications enhances the user's personalized experience by analyzing data as well as identifying the key patterns of user behaviour.
Sell Everywhere with Builderfly:
Grow sales and simplify business by listing products on major Selling platforms such as Google, Facebook, Amazon, Instagram, and Flipkart; right from the Builderfly dashboard along with online store and mobile app.
Contrary to the saying, Builderfly is easy done than said. It offers a 14-day free trial for potential customers to explore the features of Builderfly. The most popular plan offered by Builderfly is the lifetime-free Startup Plan.
Pricing Plans
Builderfly offers its E-commerce software in four plans. viz:
Startup – Free
Standard – $35 per month
Advance – $75 per month
Pro – $195 per month
About Builderfly
Builderfly– All-in-one E-commerce Platform that enable the user to build a fully customizable online store and AI-driven Native Mobile App with Do-It-Yourself Design editor tool that does not require any technical skill. Being a Builderfly customer, one gets the power to design the store and design their mobile app – their way, and focus on selling the products to the maximum customers with inbuilt tools. Company believe, business must be accessible to every human.
Visit http://www.Builderfly.com, explore the ocean of features and give wings to your business. At all stages of business, Builderfly can be the right companion.
Reach
Press Inquiry. press(at)Builderfly.com
Telephone Inquiry. Toll Free: 1877-327-6143 (USA) | 1800-123-2403 (IN)
Originally Posted at PRWeb
---
Summary
Shape dreams and let brand reflect ideas. Builderfly empowers independent businesses by focussing on innovation along with dynamic performance. Dream it, Make it, and Sell it
Source
https://www.prweb.com/releases/Builderfly_first_e_commerce_platform_with_native_mobile_app_power_of_artificial_intelligence/prweb16481185.htm
---