Brazing Materials Market Report 2018-2023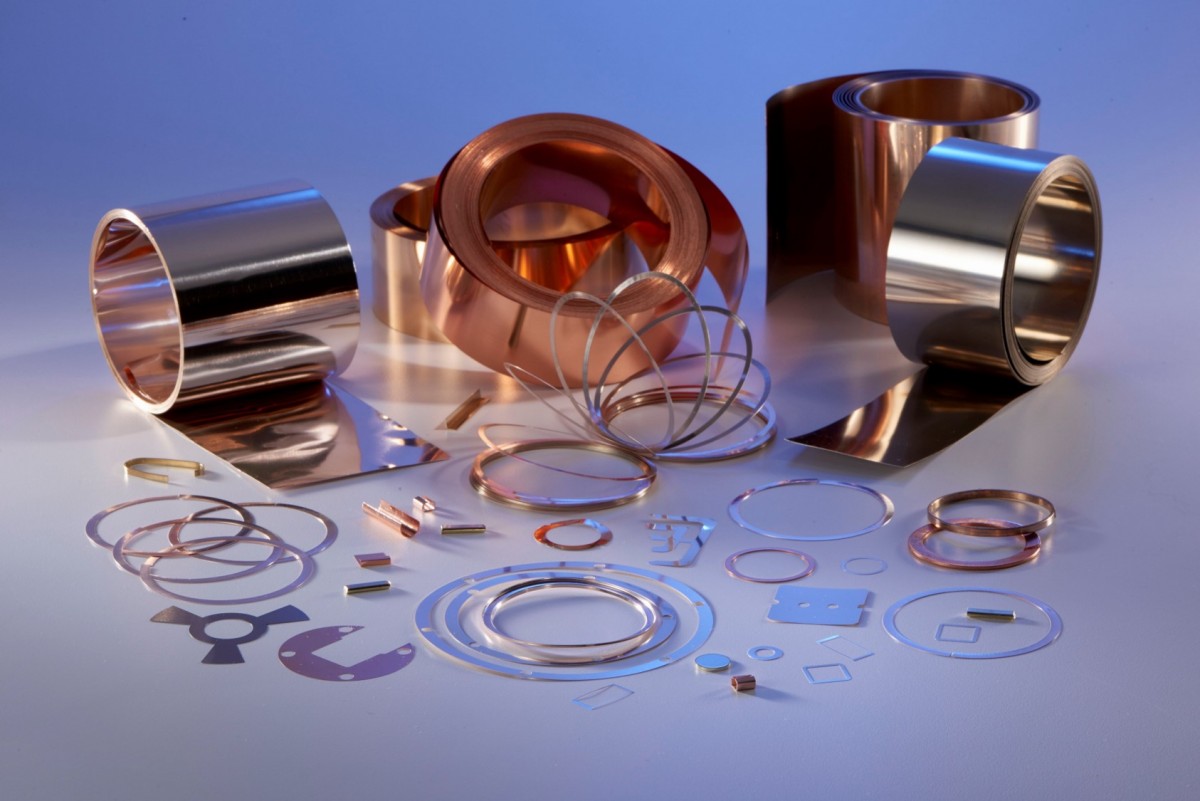 September 21, 2018 ( PR Submission Site ): In this report, GRS covers the present scenario (with the base year being 2017) and the growth prospects of global Brazing Materials market for 2018-2023.
Brazing is a metal joining process utilizing a filler metal that melts above 840ºF and below the melting point of the base metals.
The American Welding Society defines brazing as "a group of joining processes that produces coalescence of materials by heating them to the brazing temperature in the presence of a filler metal having a liquidus above 840°F (450°C) and below the solidus of the base metal. The filler metal is distributed between the closely fitted faying surfaces of the joint by capillary action."
Brazing then must meet each of three criteria:
Download FREE Sample of this Report @ https://www.grandresearchstore.com/report-sample/global-brazing-materials-2018-2023-26
1. The parts must be joined without melting the base metals.
2. The filler metal must have a liquidus temperature above 840°F (450°C).
3. The filler metal must wet the base metal surfaces and be drawn into or held in the joint by capillary action.
Brazing Materials include powders, pastes, coated-rods, preformed, rings, wire and fluxes.The major filler metal contain silver brazing alloys, Copper brazing alloys, Aluminum brazing alloys, nickel brazing alloys.
The market is driven by various end-user industries, such as Automobile, Aviation, Oil and Gas, Electrical Industry, Household Appliances, Power Distribution and so on. As the downstream consumption usually follows with developed and rapid economic growth areas, such as BRICS, the developed areas' company prefers investing to underdevelopment regions these years.
At present, in developed countries, the Brazing Materials industry is generally at a more advanced level. The world's large enterprises are mainly concentrated in Asia.
China's Brazing Materials industry has developed into a national wide status with certain research and production capacity, industry product mix has gradually improved.Currently, China has become international Brazing Materials large consumption country, but the production technology is relatively laggard, it can only produce some low-end product.Although the new production lines is increasing, the high-end product is still relying on import.
The Brazing Materials is a low concentration industry, which have many small and medium enterprises in china. The annual production of them are about few hundred Tonne. In short future, the competition pattern will not change.
The leading companies own the advantages on better performance, more abundant product's types, better technical and impeccable after-sales service. Consequently, they take the majority of the market share of high-end market. Looking to the future years, the slow downward price trend in recent years will maintain.
Significant and lasting barriers make entry into this market difficult. These barriers include, but are not limited to: (i) product development costs; (ii) capital requirements; (iii) intellectual property rights; (iv) regulatory requirement; and (v) Transitions' unfair methods of competition.
Despite the presence of competition problems, due to the global recovery trend is clear, investors are still optimistic about this area, the future will still have more new investment enter the field. Even so, the market is intensely competitive .The study group recommends the new entrants just having money but without technical advantage and upstream and downstream support do not to enter into this field.
Over the next five years, GRS projects that Brazing Materials will register a 3.3% CAGR in terms of revenue, reach US$ 1380 million by 2023, from US$ 1130 million in 2017.
This report presents a comprehensive overview, market shares, and growth opportunities of Brazing Materials market by product type, application, key manufacturers and key regions.
To calculate the market size, GRS considers value and volume generated from the sales of the following segments:
Segmentation by product type:
Silver Brazing Alloys
Copper Brazing Alloys
Aluminum Brazing Alloys
Nickel Brazing Alloys
Others
Segmentation by application:
Automobile
Aviation
Oil and Gas
Electrical Industry
Household Appliances
Power Distribution
Others
This report also splits the market by region:
Americas
United States
Canada
Mexico
Brazil
APAC
China
Japan
Korea
Southeast Asia
India
Australia
Europe
Germany
France
UK
Italy
Russia
Spain
Middle East & Africa
Egypt
South Africa
Israel
Turkey
GCC Countries
The report also presents the market competition landscape and a corresponding detailed analysis of the major vendor/manufacturers in the market.
The key manufacturers covered in this report:
Voestalpine Bohler Welding
Umicore
Lucas-Milhaupt
Johnson Matthey Plc
Huaguang
Prince & Izant
Nihon Superior
Aimtek
Wieland Edelmetalle
Materion
Indian Solder and Braze Alloys
Saru Silver
Harris Products
Morgan Advanced Materials
VBC Group
Pietro Galliani Brazing
SentesBIR
Wall Colmonoy
Zhejiang Asia- Welding
Seleno
Stella
Linbraze
Hebei Yuguang
Huayin
Zhongshan Huale
In addition, this report discusses the key drivers influencing market growth, opportunities, the challenges and the risks faced by key manufacturers and the market as a whole. It also analyzes key emerging trends and their impact on present and future development.
Research objectives
To study and analyze the global Brazing Materials consumption (value & volume) by key regions/countries, product type and application, history data from 2013 to 2017, and forecast to 2023.
To understand the structure of Brazing Materials market by identifying its various subsegments.
Focuses on the key global Brazing Materials manufacturers, to define, describe and analyze the sales volume, value, market share, market competition landscape, SWOT analysis and development plans in next few years.
To analyze the Brazing Materials with respect to individual growth trends, future prospects, and their contribution to the total market.
To share detailed information about the key factors influencing the growth of the market (growth potential, opportunities, drivers, industry-specific challenges and risks).
To project the consumption of Brazing Materials submarkets, with respect to key regions (along with their respective key countries).
To analyze competitive developments such as expansions, agreements, new product launches, and acquisitions in the market.
To strategically profile the key players and comprehensively analyze their growth strategies.
Get the Complete Report & TOC @ https://www.grandresearchstore.com/chemicals-and-materials/global-brazing-materials-2018-2023-26
Table of content
1 Scope of the Report
1.1 Market Introduction
1.2 Research Objectives
1.3 Years Considered
2 Executive Summary
2.1 World Market Overview
2.1.1 Global Brazing Materials Consumption 2013-2023
2.1.2 Brazing Materials Consumption CAGR by Region
If You Have Any Question Related To This Report Contact Us
CONTACT US:
276 5th Avenue, New York, NY 10001, United States
International: +1(646)-781–7170 / +91 8087042414
Email: help@grandresearchstore.com
Follow Us On linkedin :- https://www.linkedin.com/company/grand-research-store
---
Summary
In this report, GRS covers the present scenario (with the base year being 2017) and the growth prospects of global Brazing Materials market for 2018-2023.
Source
https://www.grandresearchstore.com/chemicals-and-materials/global-brazing-materials-2018-2023-26
---