Biocube Technologies Inc Granted Patent for Its Contactless Biometric Technology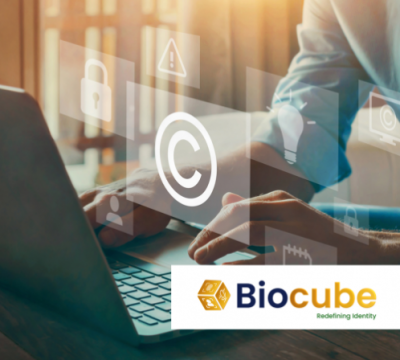 May 25, 2023 ( PR Submission Site ) –
Biocube Technologies Inc. has received a patent for its distributed architecture-based multifactor biometrics platform from the US Patent and Registration Office. The unique biometric identity analytical platform provides end users with a secure and new level of convenience through the use of artificial intelligence, machine learning, and big data to enable contactless access and authentication through its AI, machine learning, and big data solutions.
A long and overdue patent application (16/996350) for its unique biometric identity verification and encrypted storage model has been submitted in August 2020 and has been approved on the 28th of March 2023 by the U.S. Patent Office.
Subodh Narain Agrawal, the founder and chief executive officer of Biocube stated in his remarks that the new technology that his company is offering to the modern-day man will have a profound impact across all areas of consumer society, particularly the travel, hospitality, and healthcare sectors.
It is believed that the integration of contactless biometric products developed through the company's patented technology, which will enhance the efficiency of the workforce, improve the overall end-user experience, and improve the security systems of the company, will help to enhance the productivity of the workforce. Besides filing multiple patents for its other solutions, this company has also filed multiple patents for its other solutions and there is a good chance that many of them will receive approval this year.
One of the most remarkable achievements of the organization is the patent for biometric contactless technology that was developed after the organization's founder, Mr. In December 2022, Subodh Narain Agrawal was awarded the 'Pride of India – Innovation and Sustainability Society Achievers Award by the Honorable Chief Minister Shri Eknath Shinde and the Deputy Chief Minister Shri Devendra Fadnavis of Maharashtra, India.
And another accomplishment for Biocube Technologies Inc., a new-gen Artificial Intelligence-based biometric identity management solution provider, was declared a winner by Businessworld & bagged this year's 'BW Techtor's award as the Most Innovative emerging identity solution. The award was presented on May 27th, 2022 at the 4th edition of the BW Disrupt Techtor's Summit at The Lalit, New Delhi.
---
Summary
Biocube has been granted a US patent for its distributed architecture-based multifactor biometric platform. Contactless bio-ID authentication is secure and convenient with our AI & Big Data analytics-powered platform.
Source
https://www.biometricupdate.com/202304/biocube-scores-us-patent-for-its-contactless-multi-model-biometrics-platform
---