BDE Launches New Range of Philips Commercial Indoor Lights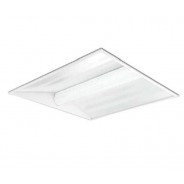 23 January 2019 ( PR Submission Site ) Philips is known for its high efficiency and it is for this very reason the Philips Commercial lightings are used in all the industries and commercial areas where the perfection and quality is never compromised.
Banarsi Dass Enterprises is the leading and among the top-ranked Philips Indian distributors in Commercial lights. They are well equipped to fulfill the Philips indoor commercial light bulk order at the promised time.
It is their experience in work which is from generations, commitment towards the company and the quality delivery that has made them among the efficient and the trusted Philips commercial indoor lights seller. The wide and renowned names of industries are the buyers of Banarsi Dass Enterprises.
BDE now launches a new range of Philips Commercial indoor lights which includes suspended surface mounted light, down lighters, commercial batten, recessed mounted luminaries, tracks and tubes, LED lamps and tubes etc.
These lights are the first choice of any architect and interior designer. The new range of Philips commercial indoor lights are now available at the best market price by Banarsi Dass Enterprises. You can know in detail about the products and the right choice for your place and work from the expertise. To know more about Philips commercial indoor lights or to contact Banarsi Dass Enterprises send them an enquiry at below link and the team will contact you at the earliest.
Contact us : http://bdeindia.in/contact-us
---
Summary
Philips believes in innovation with lights. It is the strive for perfect illumination with maximum energy saving that Philips is known for its excellence in light.
---