Backup Plumbing Offers Tips to Detect a Clogged Drain Before it Becomes an Emergency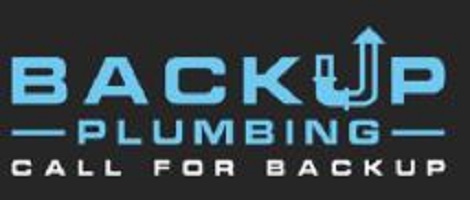 August 9, 2022 ( PR Submission Site ) –
When your home's plumbing goes haywire, it's always an inconvenience – but sometimes it can be downright dangerous too. Backup Plumbing is committed to helping our customers avoid plumbing emergencies. With our expert knowledge, unparalleled customer service, and comprehensive approach to finding solutions to your plumbing problems. Backup Plumbing is a plumbing company founded in 2018 by an Oldham County native. With over 20 years of experience in the business.
We provide a wide range of residential plumbing services. It includes water heater repairs and installations and main sewer cleaning services using cutting-edge equipment and camera inspections. Our objective is to offer high-quality service at a reasonable rate with upfront pricing and industry-leading warranties. So that our customers feel confident in selecting us as their go-to plumbers for all their needs, no matter the job size. Today we want to focus on one issue that often leads to full-blown plumbing emergencies: clogged drains.
A clogged drain can be a nuisance and, at worst, a health hazard. Backup Plumbing offers tips on detecting a clogged drain before it becomes an emergency. Knowing the seven signs of a clogged drain, you can take action before things get messy. A blocked drain can cause all sorts of problems like nasty smells coming from your sinks, unsightly standing water, or water backing up, slow drainage, strange gurgling noises, or other sounds in the drains, fruit, or drain flies around the drains, and even bulging pipes. But luckily, there are ways to detect if you have a clog before it becomes a massive headache.
When it comes to more minor blockages, you can generally clear them using DIY procedures or plunging. However, a larger, more stubborn obstruction may need expert help if you're having trouble with a persistent clog, sewer odors, or recurring blockages in your drains or toilets. If this sounds like your situation, you'll need to contact Backup Plumbing's experts for the best solution.
Why should you work with Backup Plumbing? Our company understands the stress caused by plumbing problems and will work efficiently to get your household back to normal. When you work with our qualified plumbers, you receive the highest quality services at the best value. We also provide honest and upfront pricing. So there are no surprises; in our mind, hidden fees are like clogged drains – nobody likes them.
We are proud to service a large area, our customers are local, and our commitment to them goes beyond completing the job. Our technicians will take the time to answer your questions on your plumbing so that you can make informed decisions in the future. Our customers can attest to our dedication; consider Gary Logue, who says, "Glen did a great job with a new sink drain, new faucet install, and a slow draining pipe. I had a small leak that he was very responsive to and came back to fix the next day. He was very friendly and patient with my questions and concerns."
If you need plumbing services like bathroom remodels, repiping, sewer repair, shower installations, and commercial services. For your slow drains, don't hesitate to contact us for more information or to request a free estimate on your plumbing job. We are proud to be upstate Kentucky's best residential plumbing company, and we would be happy to serve you!